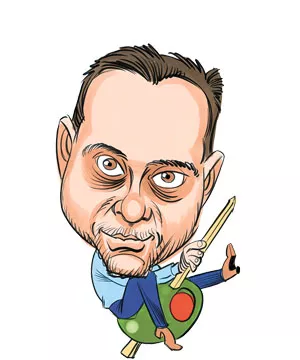 It's the holiday season, so we all feel a pang of empathy when one of our own is busted for public intox.
Oklahoma State Senator Bryce Marlatt faces a misdemeanor charge of "actual physical control of a vehicle" after being found asleep behind the wheel of his truck on a country lane, KJRH.com reported.
The dozing senator (a phenomenal name for a musical) left his truck running, and therein lays the rub. When a Woodward County deputy knocked three times (the title of the first song of the musical), the senator opened his window, and that's when the deputy alleges he smelled alcohol. Dang.
When asked how much he'd had to drink, the wry senator replied, "No more than anyone else," KJRH.com reported.
His attorney, Craig Box, said Marlatt took a prescription sleep aid and then drank. When he realized his blunder, he stopped to sleep it off.
He pleaded not guilty to the charged.