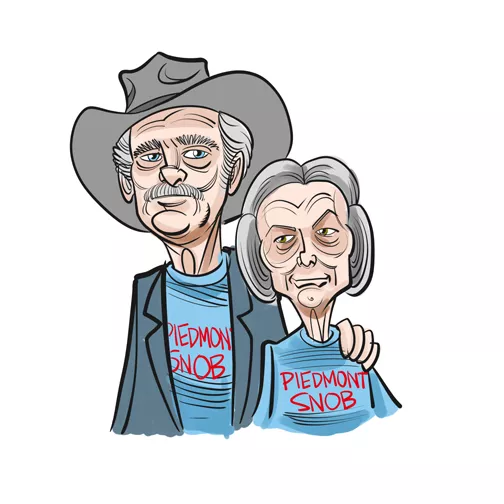 Wine, food, movies, performing arts — the snobs are everywhere.
Just ask self-proclaimed "regional infotainment" website RoadSnacks, which recently released its list of 10 Snobbiest Places in Oklahoma.
Topping the list is — hold on to your britches — Piedmont. The Oklahoma City suburb boasts a population of about 6,000, according to the 2010 census. Twenty-eight percent of residents have college degrees, according to RoadSnacks. Median home price is $167,000.
RoadSnacks analyzed data from more than 80 places across the state and said, "Actually, if we had their wealth and lifestyle, we'd probably be a little snobby, too."
Aw, shucks.
The website weighed metrics such as median home prices and household incomes, the number of private schools and fine arts venues per capita and the percentage of the community with college degrees.
Edmond ranked No. 2. Thirty-one percent of its residents have college degrees. Median home price is $235,000.
Jenks ranked No. 3, Bixby ranked No. 4 and Owasso ranked No. 5. For the full list and more information, visit roadsnacks.net.
Print headline: Snobbiest suburbs