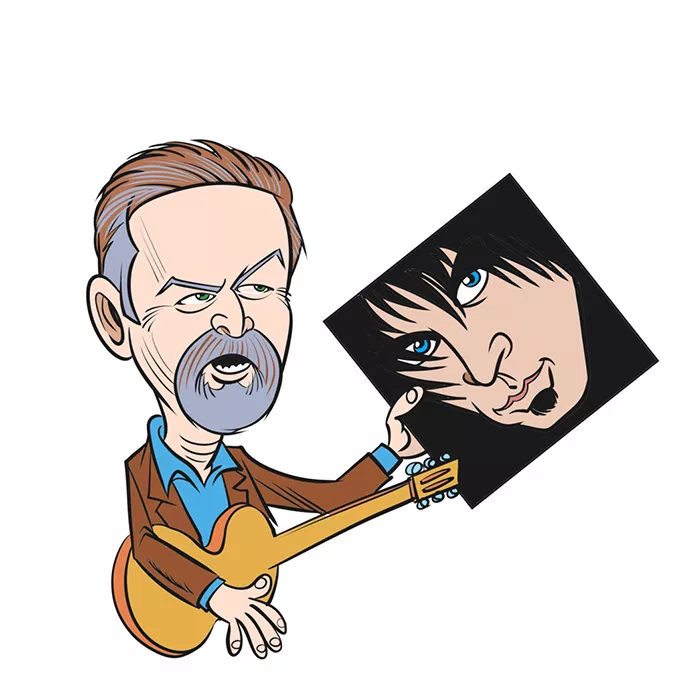 Is this news? Nope! But Rolling Stone thinks it is, which makes it perfect fodder for the humble and hard-working reporters on the Chicken-Fried News desk.
Y'all know Don Henley, right? He co-founded a rock act named the Eagles and co-wrote and sang lead on the hits "Witchy Woman," "Desperado," "Life in the Fast Lane" and "Hotel California." His solo career highlights include "New York Minute," "Dirty Laundry" and "The Boys of Summer."
But that's not news, either.
Anyway, the musician has a new album with a country bent, Cass County, and celebrated with a concert on the stage of the Ryman Auditorium in Nashville, Tennessee.
While there, he covered Tears for Fears, Randy Newman and Chris Gaines.
Yes, Chris Gaines!
Wait. Who's Chris Gaines?
He's the fictional Aussie rock star who released the album Greatest Hits — also known as his only album, also known as Garth Brooks in … The Life of Chris Gaines — in 1999.
Yep, ol' Henley paid tribute to the real, Yukon-raised country superstar by digging into his super-, mega-, ultra-deep cuts.
And it was pretty amazing. The audience punctuated the performance with occasional hoots and woos as Henley sang and a piano played and nobody recognized the song but everybody loved it.
Congratulations, Chris Gaines. If you weren't famous before, you certainly are now.