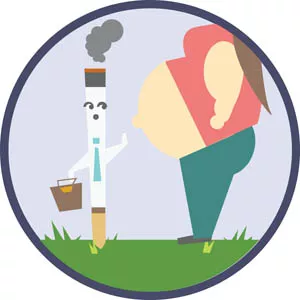 Aaaaand we've made another list. Big-league status indeed! In yet another media company's quest to deliver more bite-sized, easily digestible, scientifically ridiculous and irrelevant information, we have made CNN Money's list of most stressed cities.
This time, we are not in the top 10 or last place; we are 32 out of 55! That's near the middle! We are average! Kind of; if you consider there are more than 41,000 unique zip codes across the country, 32 is pretty bad.
Also, if OKC is the No. 32 most- stressed city in the U.S. and it resides in the No. 9 (out of 10) most miserable state in the union (according to The Gallup-Healthways Well-Being Index back in February), it makes things seem like they are not OK here.
Is it the cigarettes (No. 8 of 10), the obese pregnant kids (Oklahoma was once expected to have the highest obesity rate in the country by 2018 and ranked fifth in the top 10 highest states for teen pregnancy.), or the lack of
sidewalks?
OKC needs a collective dose of Xanax. At least we are a fairly inexpensive city to live in (No. 9 out of 10 according to Forbes.), and we still have our guns. (We're No. 6 out of 50 for friendliness to gun owners.)
Thirty-two is not as bad as No. 1 for most stressed city (New York). The road to the middle is much quicker than the road to the top. But you should probably stay off of Oklahoma roads — they will stress you out. Our state ranks No. 11 out of 51 in the U.S. for worst drivers. It's called "merge," people.
It functions like a zipper.