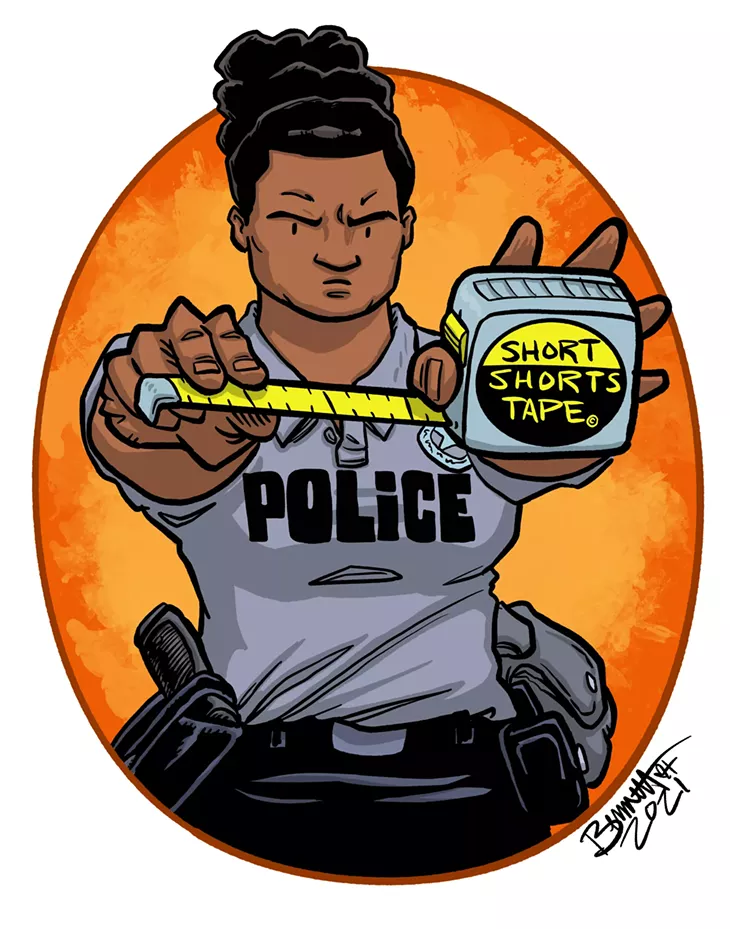 Last month, a Colorado woman named Bailey Breedlove was walking through Frontier City with her daughter when the fashion police executed a traffic stop on her daughter for rolling down a hill wearing heelies. The cop then turned her attention to Breedlove's shorts, which this noble public servant deemed too short, according to Breedlove and a statement released by Six Flags, who owns the park.
The specifics of why Breedlove was ejected from the park are disputed but news of this particular "Oklahoma standard" attracted the attention of news outlets the world over, including that bastion of journalism and Bill O'Reilly's alma mater, Inside Edition, and The Independent (UK) and yes, even the Theme Park Tribune.
Breedlove later modeled the shorts on TikTok, which are your standard warm weather fare and aren't nearly as revealing as some of the views offered by Frontier City employees in ill-fitting uniforms. Besides, someone should really tell that woman that she should be minimizing contact with as many surfaces in that park as possible, just like those of us who live here. Another tip to Bailey Breedlove: If you go to sister park White Water Bay, there are always parts hanging out of all kinds of clothing. Maybe she'd feel more welcome there.
But hey, on a positive note, at least local police aren't just hassling black people trying to enjoy their sunny days anymore.