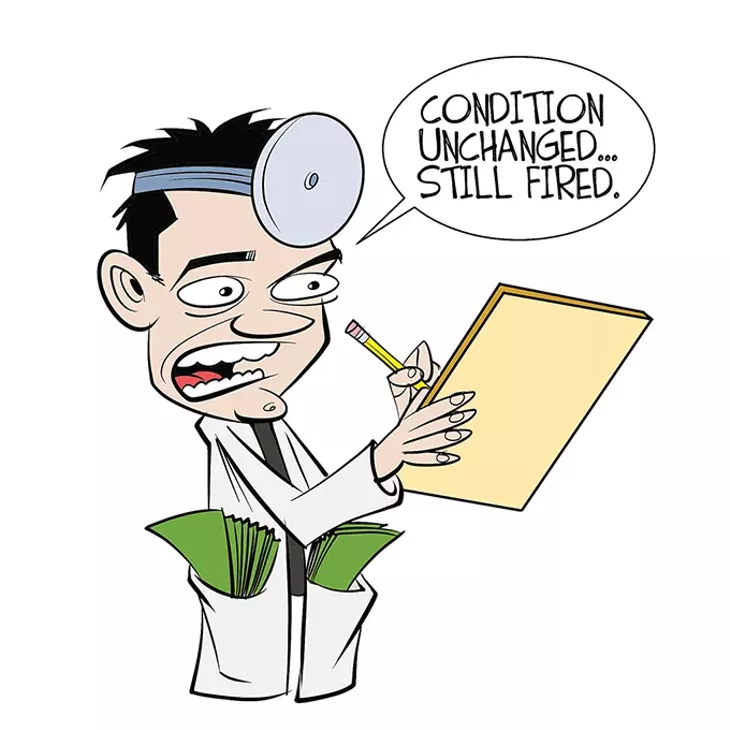 We've seen the headlines over the last few years of the dire straits at the Oklahoma Health Department, but imagine our surprise last week when a multicounty grand jury report revealed that the state's $30 million bailout to the department and its 198-employee layoff were unnecessary because the department had plenty of cash.
The discrepancy comes from federal funds that go under state control at the end of each fiscal year. A separate account was created so other agencies couldn't raid the health department's money, but no one bothered to tell the heath department's new chief financial officer Mike Romero, who, the grand jury report said, "never fully understood the underlying budget data or the agency's cash position."
Perhaps one reason Romero and other department leaders pushed for a $30 million bailout and massive employee reduction is that they were still using antiquated command prompt software to navigate files. It takes a computer science degree to know how to properly use those prompt windows.
The layoff plan was projected to save the department $3.3 to $6 million, but according to
The Journal Record's
Catherine Sweeney, the move actually cost the state $3 million to implement.
The grand jury and state auditor Gary Jones said that the health department must return its $30 million bailout, and the grand jury said some of the money should be used to uncover similar misuse in other state agencies.
The $30 million might be able to go to a good use, but there is no word on the future of the nearly 200 employees who lost their jobs and the essential state services that have taken a hit due to the layoffs and years of cutbacks.