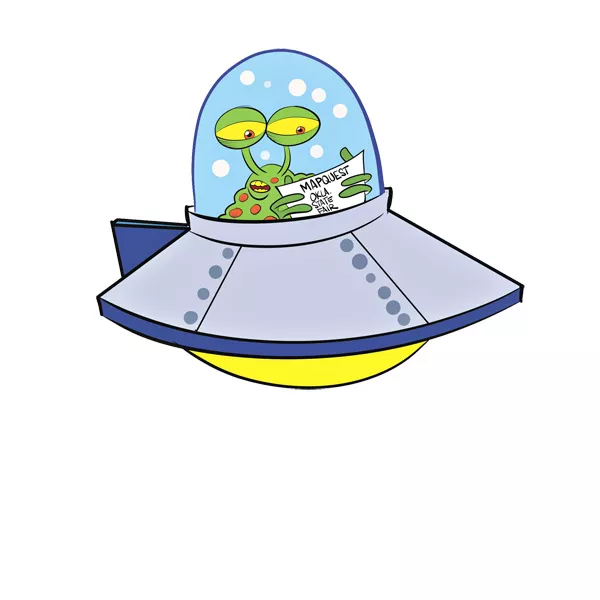 It's a bird! It's a plane! It's probably something with a perfectly reasonable explanation — also, it didn't really happen here anyway.
Parts of the internet and at least one local news outlet reported something strange in the sky over the Oklahoma State Fair last week.
A YouTube video titled "UFOs over Oklahoma State Fair (Oklahoma City)" posted on user YaBoySuper's account showed a series of lights falling and multiplying in the night sky, accompanied by awestruck people asking what the lights were and one man shouting "Oh shit! It's breaking apart!"
In the comment section, some said they saw something similar in OKC, offered explanations (like military planes or skydivers with flares), told stories of alien encounters and made jokes like "Alien Voice 'Take me to your Deep Fried Oreos.'" Still others revealed the truth and said the video was a fake and was actually taken in Utah.
KOCO.com reported that the video shared nearly 300,000 times on Facebook was a hoax and the lights were actually skydivers holding flares over the Utah State Fair.
UFO sightings aren't exactly uncommon in the state — National UFO Reporting Center (yes, it exists) lists over 30 sightings this year alone — so it might be understandable for people to think fairgoers had maybe possibly seen something otherworldly — or maybe they just had a flashback to the time they ate too many deep-fried gummy bears and went on a bad sugar trip and started misunderstanding totally rational occurrences.