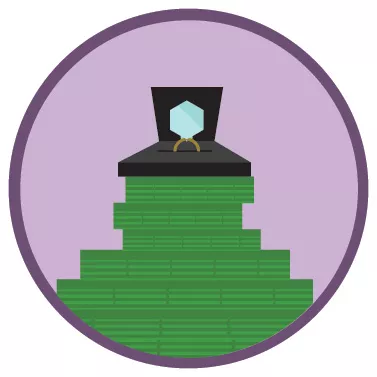 Sorry ladies and gentlemen, but our sources tell us that Russell Westbrook is engaged to his longtime girlfriend Nina Earl.
Not only did he pop the question, but he backed it up with a "six-piece elongated cushion cut ring with VVS clarity ... and in total, the whole thing is worth $700k."
Most of that quote might not mean a lot to you, but let's focus on the important stuff. It cost $700,000. A ring. For something that could cost him millions more if he isn't careful.
Thankfully, the man is a god on the basketball court because off it, he seems to have nothing going for him except his fashion sense. I'm sure it doesn't hurt his wallet considering he makes millions, but still, $700,000.
For a ring. Congratulations to the two. We at Oklahoma Gazette are happy for you, even if we are slightly embarrassed at the same time.