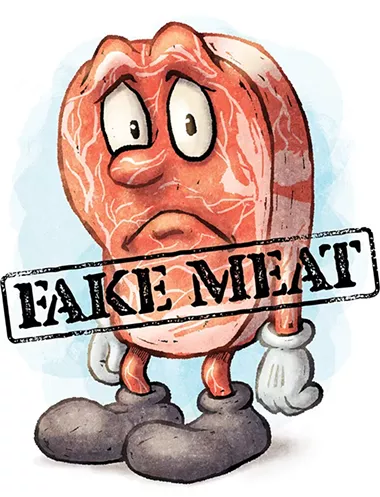 After Gov. Kevin Stitt signed Senate Bill 392, prohibiting "certain misleading or deceptive practices" in labeling meat products, Oklahoma Cattlemen's Association released a celebratory statement.
"SB 392 would ensure that packaging of lab cultured, and plant substitute products may not pirate the term 'beef,'" said association executive vice president Michael Kelsey in April.
But The Shawnee News-Star reported Nov. 2 that this attempt to thwart those dreaded beef pirates also inadvertently "ended up causing an insurmountable hurdle for local beef ranchers," with a now-altered requirement that beef could not be sold in the state unless it had been approved by the United States Department of Agriculture (USDA) — something cattle rancher William Payne said was impossible.
"We do not have any approved USDA plants in the state of Oklahoma for retail sale," Payne said. "We sell beef that's inspected by the Oklahoma Department of Agriculture — not with the USDA sticker."
Payne said that when he pointed this out to Oklahoma Department of Agriculture secretary and commissioner Blayne Arthur, she had not even seen the bill. Fortunately, Payne told The Shawnee News-Star, a discussion with Speaker of the House Charles McCall (R-Atoka) resulted in a change to the law that allows Destiny Ranch to continue operating in the state selling meat, which according to SB 392, is legally defined as "any edible portion of livestock, poultry or captive cervid carcass or part thereof."
We're glad Payne is still in business, of course, but we're even more relieved to know that the next time we bite into a big ol' hunk of captive cervid carcass, we can rest easy knowing it's not secretly made out of kale or some shit.