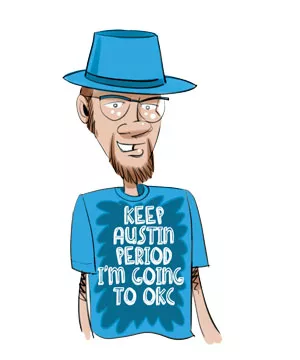 If you want to take the best trip of your life next year, National Geographic Traveler magazine recommends that you hit Oklahoma City.
"To look at, it's been more like the beer-gut metropolis spilling across the Great Plains. But things have changed," the magazine trumpeted.
The article then mentioned kick-ass modern-day developments including Automobile Alley, Midtown, The Thunder, The Bleu Garten, Myriad Botanical Gardens and even Embark, our public transit service.
But we knew all of this, didn't we?
The writers? Not so much.
"This is Oklahoma?" the publication asked.
But Hunter Wheat, owner of The Blue Garten, totally schooled everyone.
"We're such a blank canvas that even people from Austin are moving here," he said.
Indeed, they're moving here from everywhere, and we love it.