When working in church circles, especially church circles where growth is an emphasis, people learn that certain buzzwords are more useful for advertising than for implementation.
What, after all, does "relevant" mean when talking about a community of faith? As young people abandon mainstream and evangelical churches, "missional" has become a buzzword. As for what it means, no one agrees, but there are hundreds of articles and books touting "missional churches."
This summer, the Supreme Court of the United States rendered a decision on the legality of same-sex marriage. An affirmative ruling means that churches all over the country are grappling with the definition of yet another buzzword: "inclusive."
One Edmond church is already investigating what it means to be inclusive in one of Oklahoma's wealthiest suburbs, and its conversation involves more than just LGBTQ issues.
Founding faith
Allen and Erin Buck form part of Summit United Methodist Church's leadership team; he is founding pastor, and she is director of children's ministries. Summit's youth ministry is different from the overwhelming majority of churches, though, and this is largely due to Erin's background in special education.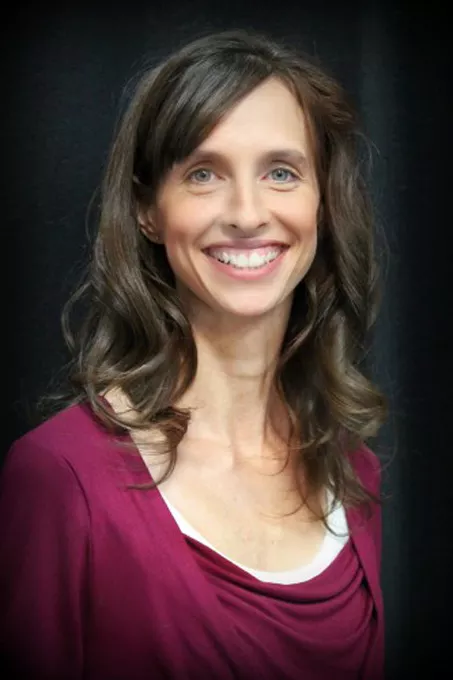 "My mother was a special ed teacher, and that absolutely influenced me," she said, "but so did a young man in our theater group at Norman High School when I was a student there. He had Down syndrome, but he still participated in all our musicals."
The open-mindedness of the theater teacher, the acceptance by the young man's peers and Erin's interaction with him inspired her to pursue special education. While her husband worked on his Master of Divinity at Emory University in Atlanta, Erin obtained her teaching degree from the University of West Georgia.
Allen was assigned a few pastorates over the past 20 years, as is typical for United Methodist ministers. The denomination has long practiced itinerancy, the practice of moving ministers from church to church every few years. He wanted to plant a church, though, and he brought with him a core value of reconciliation, the kind of work he believes Jesus did.
"I fell in love with Jesus reading the Gospels," he said of the first four books of the Christian New Testament. "In those stories, Jesus takes on imperial powers and he preached a message of love."
Allen emphasized that he does not speak for the United Methodist Church (UMC). He does, however, include structures of discrimination and oppression as examples of those imperial powers.
The Bucks believe the message of Jesus should reach those who are often ignored or vilified by many other churches.
'Discriminatory language'
The second funeral he officiated as Summit's pastor was for a lesbian whose partner asked him to do the ceremony. Allen wondered aloud at a 2014 news conference why the UMC allows ministers to officiate gay or lesbian funerals but not their weddings. The conference was held to launch Freedom Oklahoma, a public education campaign in support of same-sex marriage.
"That day, I asked why I could speak of this couple's love and commitment at a funeral, when their relationship ended, but not be there at the beginning to talk about their love and commitment," he said.
The couple approaches their vocation as ministers from different places, but they both champion demographics that are often overlooked by other religious communities. Allen said the UMC has "discriminatory language" in its rules, but he is hopeful that the denomination will change.
"The Methodists have a long history of coming around and being on the right side," he said. "We opposed slavery, championed environmental causes and ordained women, and many of my colleagues have stood with Jesus and risked ecclesial trials by marrying same-sex couples."
For ministers and denominations, the issues surrounding LGBT inclusion come down to questions concerning the authority of the Bible, and Allen said he is a theological liberal, meaning he supports full inclusion. The UMC is divided, though, and pastors who marry same-sex couples risk having their credentials stripped.
"I hope people's hearts will change," he said. "Summit is inclusive; we have gay people in our community. The message of love that Jesus preached transcends these barriers to doing life together, so if we spend time together in community, there is hope that God can change people's hearts."
Special youth
Erin believes churches can also come to embrace families and children with special needs.
"I read an article years ago that said approximately 80 percent of families with special needs kids don't go to church," she said. "The churches are not equipped to deal with them."
She believes the people in the church are not equipped to work with or accommodate their distinctive needs. Many churches have sufficient resources to include those families, but she believes they lack the patience, willingness to learn and level of acceptance to fully welcome them.
"When our children's choir gets up to sing, all our kids sing," she said. "That might mean that one of our kids is yelling or disrupting, but that's still one of our kids. They are part of the community, and we include them."
Summit is committed enough to the principle that it offers Masterpiece Camp, a Vacation Bible School (VBS)-type program that rotates youth and their siblings through stations like science, story time, arts and outside play. Siblings are included because, out of necessity, they often receive less attention. Last year, nearly 100 participated.
"We started Masterpiece Camp because two moms told me that they couldn't find a VBS for their special needs kids," Erin said. "Now that we are including these kids, the word is getting out. About 10 percent of our church is now special needs kids."
Summit formed in 2012, but it is not yet an officially chartered UMC congregation. Allen said he is uncertain about when it will make the move toward full status.
"I really don't know if this kind of inclusion will work," Allen said, "but I can't do church any other way. Is Edmond ready for this kind of church?"
Learn more about service times, locations and programs at summitok.org.
---
Print headline: Religious buzz, This Edmond church defies common practice with its message of inclusionary love.