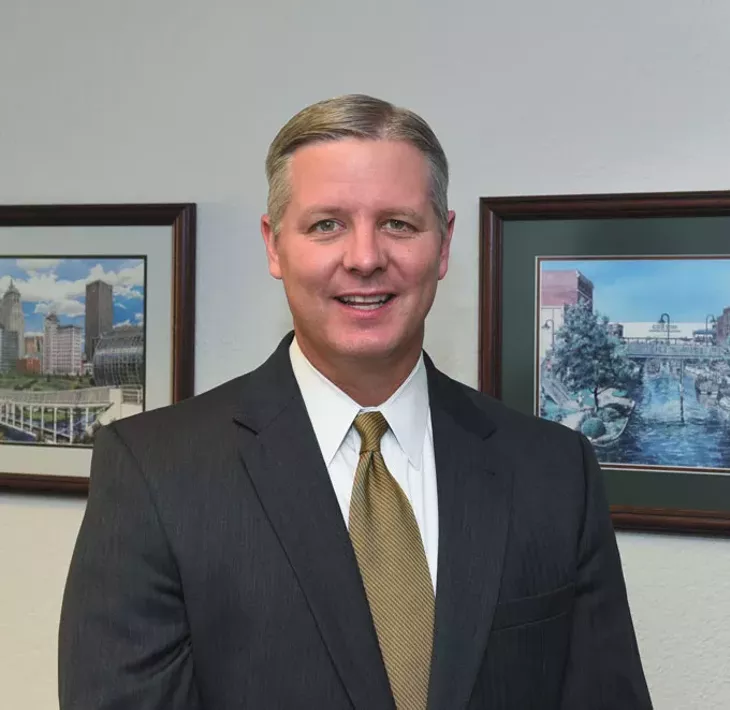 Now you can do something about that broken sidewalk you keep tripping on in front of your house.
Oklahoma City Council approved a new program on June 23 that will allow its residents to share the cost of replacing sections or "panels" of their broken or unusable sidewalks in front of their homes. The sharing split will be 50 percent funded by the new program and 50 percent by the homeowner.
"We definitely want to make the city more walkable," said Public Works Director Eric Wenger.
He said that one way to improve city walkability is to make sidewalks safer. That means eliminating some of the conditions on old sidewalks that can impede or injure the people who use them.
Over time, weather-related deterioration and problems with grass and tree invasion can cause cracks and force sections of the sidewalk to heave upward.
For those who need wheelchair accessibility, these types of problems can create barriers to movement.
Wenger said sections that have moved 1 inch vertically or 1.5 inches horizontally from each other will be eligible for the program.
"We're not looking necessarily to restore all of the aesthetic qualities of the sidewalk ... we want to eliminate the hazard," he said.
The council budgeted up to $100,000 for the program that began July 1, the beginning of new fiscal year 2015-16, and agreed to hear an update after the first six months.
This is a different program from the MAPS 3 and 2007 General Obligation Bond projects that have already built 53 miles of new sidewalks in OKC since 2013.
Wenger pointed out that this program is directed specifically at helping restore existing sidewalks for safety and walkability.
Residents may go to the new website, okc.gov/sidewalkprogram, for more information on the program. A form can be filled out there with instructions on how to apply.
Once the city receives an application, qualified staff who currently do sidewalk inspections will be assigned to evaluate whether or not the sidewalk qualifies for the program. Staff will then send a letter to the applicant telling them whether or not they qualify.
If they do, qualified contractors will develop a cost for the project.
If applicants "are in agreement, they will make the deposit of their 50 percent portion to the city, and the work will be scheduled to follow," Wenger said.
But Wenger does not want residents to talk themselves out of applying presuming that it will cost too much. He emphasized that residents should apply since there is no charge to them to have an evaluation by city staff done.
Once the evaluation is completed and cost is determined, there is no obligation for the applicant to go ahead with the project.
---
Print headline: Walkability options, Broken sidewalks can be fixed with help from the city's new cost-sharing program.