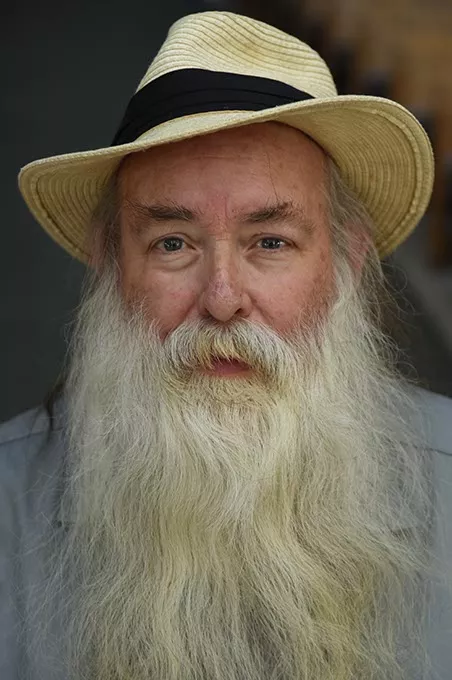 Garett Fisbeck
City Council candidate Dario Alvarado poses for a portrait at the Oklahoma Gazette, Friday, Feb. 6, 2015.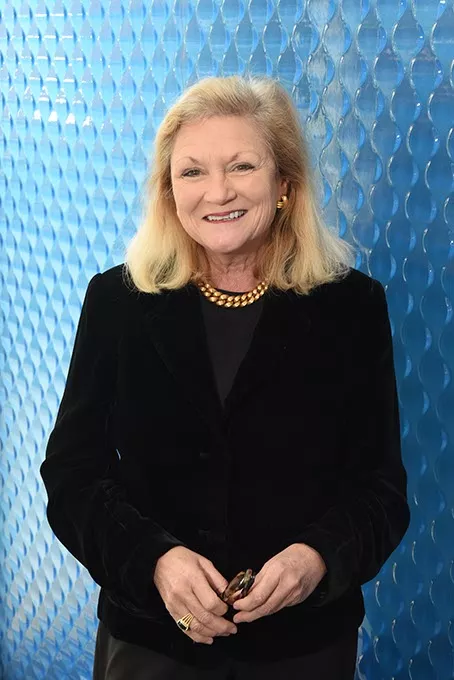 Council Woman Meg Salyer at her Accel Finacial Staffing Solutions office on Auto Alley in OKC, 1-7-15. mh
Ward 6 is nearly visible from every other ward in the city.
The 850-foot Devon Energy Tower sits in the heart of Oklahoma City's most urban ward and can be seen from beyond the outskirts of the city, symbolizing the growth of OKC's central business district and the attention Ward 6 has received over the past two decades through a variety of capital projects that are likely to continue in the years to come.
"I think this [next] term is incredibly crucial for [Ward 6] because there is so much happening downtown," said Councilwoman Meg Salyer, who is seeking reelection next month. "There is stuff happening all over the city, but Ward 6 happens to be the epicenter of public and private development that is going on right now."
Salyer is the only woman on the council and, since her appointment in 2008, has overseen the continued planning of a downtown streetcar system, convention center and park, all of which could have ground broken during the next council term.
"I feel a huge responsibility to deliver the projects we promised," Salyer said. "I feel like I am prepared to do that, I have the institutional knowledge to do it."
Salyer, 59, has shown herself to be councilor with strong ties to the business community. She held a previous post as the first woman president of the Rotary Club of Oklahoma City and is president of Accel Financial Staffing. Salyer also has been pegged by some local political observers as a potential future mayoral candidate.
She has two challengers that both represent emerging populations in the city and the ward: Bob Waldrop, an environmentalist and activist, and Dario Alvarado, a member of the city's growing Hispanic community.
Waldrop, who is the music director at Epiphany of the Lord Catholic Church in northwest OKC, said he is skeptical of efforts to expand the downtown tax increment financing (TIF) district and believes more city incentives need to be directed toward low-income residents.
Waldrop, 63, is also critical of tax incentives being used for new downtown high-rise residential condominiums, such as the Clayco project at the site of the old Stage Center theater.
"Just a mile from where those [condos] are going to be built, I have been knocking doors in neighborhoods that, by United States standards, are in extreme poverty," Waldrop said. "Where is the justice in subsidizing high-end condos for wealthy people when poor people, who pay a higher percentage of their incomes in taxes, are in bigger need?"
Waldrop has run for office before, including a mayoral campaign in 2006 that he admits was not a realistic bid. This time, he is looking to win, and while he understands a victory would most likely put him in the minority among the council on many issues related to tax incentives and urban development, he views the council as a platform on which to speak on behalf of the less fortunate.
"I'm going to have a little bit of a bully pulpit [if elected]," Waldrop said.
While downtown is often the focus of Ward 6, it also includes the Capitol Hill neighborhood south of the Oklahoma River and other communities with growing Hispanic populations. Alvarado, 26, was born in Mexico, moved to Oklahoma City at age 3 and hopes to become the council's only Hispanic member.
"There's been a lot of development in Ward 6, but I feel it has been just focused on certain areas," Alvarado said. "You can't just target certain areas. You also have neighborhoods down south of the river, like Capitol Hill, where you have some projects that have been started but they haven't been finished."
Alvarado said he wants to help shape the conversation on future TIFs to insure more money is made available to schools and be a voice for the growing Hispanic community in Oklahoma City, especially in Ward 6.
"I want to be a representative of all voices, but being of the Hispanic community would help alleviate some of the mistrust that the Hispanic community has in city government," Alvarado said. "A lot of the complaints I hear [from the Hispanic community] is it doesn't matter if we go out and vote because at the end of the day, we are going to be forgotten, which is really a bad concept to have."
Alvarado works as a safety coordinator for Buy For Less and is studying sustainable building at Oklahoma State University in Oklahoma City.
With around 2,200 votes cast in the last Ward 6 election, Waldrop and Alvarado hope they can drive turnout among their base and pull off a surprising upset. But Salyer was reelected in 2011 with 63 percent of the vote and benefits from name recognition and a highly organized campaign that was put into motion several months ago.
New transit systems, TIF districts and a 2017 general obligation bond will involve input from the entire Oklahoma City Council, but with the bulk of capital projects centered in downtown, the Ward 6 councilor will have the ability to shape some of those decisions in the coming years.
"I have spent six and half years in this job, working with citizens all over Ward 6, talking about how we can improve their neighborhoods," Salyer said. "Those [improvements] don't happen with leftovers on an annual basis with what is left for the general fund. Those things happen with bond issues and with long-term planning."
Voters in Wards 6, 2 and 8 will have a chance to cast ballots on March 3. In wards where a candidate fails to receive more than 50 percent of the vote, the top two vote recipients will move on to a runoff.
Print headline: Epicenter showdown, Councilwoman Salyer draws two challengers in downtown ward.