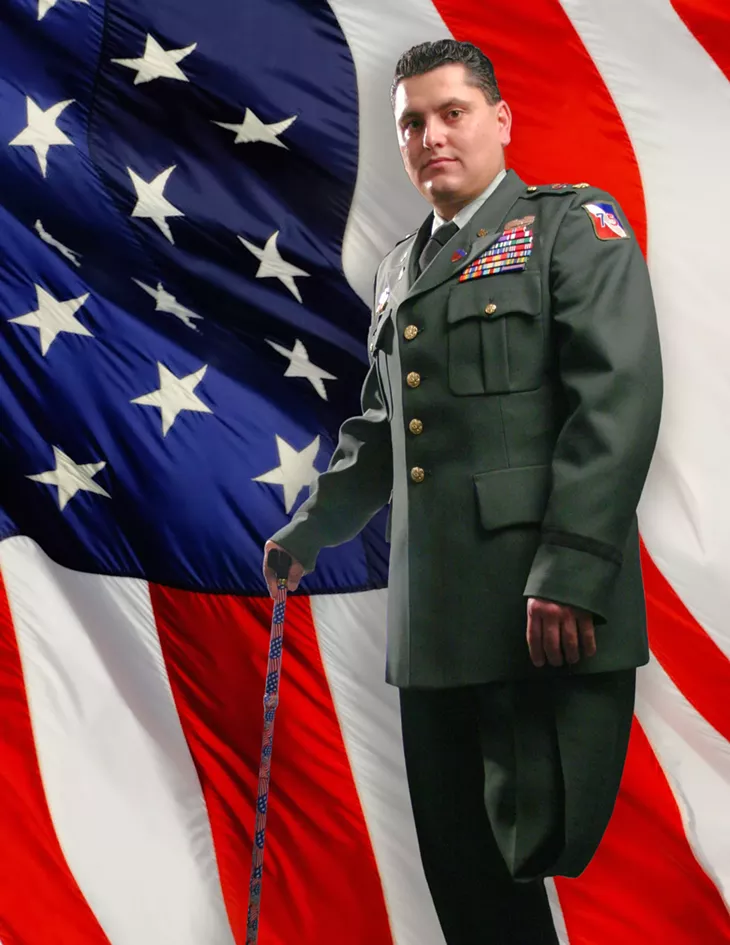 Provided
Maj. Edward Pulido, U.S. Army (Ret.)
More than 300,000 veterans live in Oklahoma. They are our friends and neighbors, members of our families and an essential part of our communities. They chose to put their nation first. And when they come home, we should make their health and wellbeing a priority.
Unfortunately, too many veterans are struggling with mental health and substance use issues. We know that nationwide, only half of returning veterans in need of mental health treatment actually receive it. Tragically, more than 17 veterans die by suicide every day according to the U.S. Department of Veterans Affairs.
This is unacceptable; we can and must do better by our veterans. Ensuring veterans have access to quality mental health and substance use care when and where they need it is one essential way we can make a difference and that is exactly what Certified Community Behavioral Health Clinics (CCBHCs) do.
CCBHCs are an innovative, proven and cost-effective strategy for providing mental health and substance use treatment services, including 24-hour crisis care, to underserved communities. CCBHCs must meet a number of requirements including one that they provide care tailored to the needs of active-duty military and veterans.
Oklahoma is fortunate to have eight CCBHCs serving individuals in 24 counties. CCBHCs have operated since 2017 as a demonstration program that must be continually renewed by Congress. In that time, they have expanded access to care for thousands of people in our state and become an integral part of the mental health and substance use treatment system in Oklahoma. But their future is never certain.
Legislation has recently been introduced in Congress that would fix that. The Excellence in Mental Health and Addiction Treatment Act, which has broad bipartisan support, would allow for the broad adoption of the CCBHC model and create a sustainable payment structure to ensure long-term viability and effectiveness.
Providing stability to the CCBHC program will benefit thousands of veterans in our state who may be struggling to access care when they need it most. Of course, the benefits are not limited just to veterans. Anyone in need of mental health and substance use care but unable to pay for it can receive treatment at a CCBHC. And when that happens, we are all better for it.
I urge the Oklahoma congressional delegation to support the Excellence Act. I believe it will improve the lives of thousands of veterans, men and women who put the health and wellbeing of our nation first. Surely, that is something we can all support.
Maj. Edward Pulido, U.S. Army (Ret.), is the founder and CEO of the John Daly-Major Ed Heart of Lion Foundation. Pulido is an OEF and OIF combat veteran and Purple Heart recipient. He can be reached at 405-833-9092 or epulido@jdme.org.