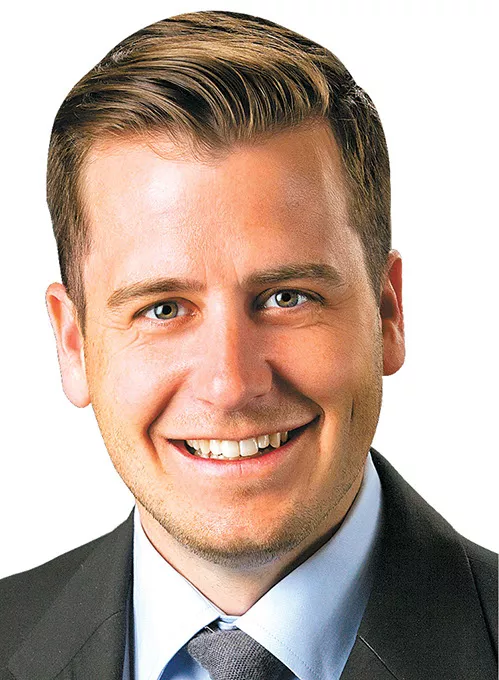 Provided
Jonathan Dodson
It was quite surreal, being snuggled roadside by a person I just met.
As she lay down behind me on the asphalt, the awkwardness was compounded with the perfume of intermittent puffs of Virginia Slims. My heart palpitations were not due to secondhand smoke but the cars barely avoiding what probably appeared as a snugglefest at N. May Avenue and NW 17th Street. Her automated wheelchair lost a tire, and she was stranded, stuck in the middle of a lane that seemed to demand the sacrificial death of any pedestrian with the audacity to move north or south along the road.
So, there I was, sharing a moment with a stranger. As I lay down to fix her tire, she would be damned to let me struggle by myself. Despite the danger that awaited her, she managed to get out of her wheelchair and lay down behind me in the street. Coaching me between drags with one arm around me and the other carefully flicking the cigarette so as not to get any on me, my thoughts raced. Would I make it out alive? What if we both were crushed by a car? Was this as hilarious as it looked?
Finally leveraging the rubber tire back on the wheel, I stood up, thankful to be alive and hoping that this woman would be able to get off May and onto a side street. Yet, as if for dramatic pause, she once more inhaled deeply and allowed the wind to pull the smoke out of her mouth and into the spring sky. I turned to walk away, but over the roar of the traffic, I heard her shout, "Don't forget your money that I owe you for helping me."
Declinations on my part were not accepted.
The same strength that would get her to Walgreens would not accept my pity. Finally, with her voice rising, she said, "Boy, I am not your charity case. I appreciate your help, but you will take my money and buy something for your kids."
As I grabbed the bill from her outstretched hand, my pride, hilarity and supposed self-awareness were crushed. She had given me joy when I had given her so little. I turned, humbled and grateful, as if I could see the world a little fuller, a little more alive and filled with a little more hope.
This resonates with me as I think about what Oklahoma University's Institute for Quality Communities, Urban Land Institute Oklahoma and the City of Oklahoma City are trying to do on the redesign of Classen Boulevard. A lot of talk about bike-friendly lanes, walkable sidewalks and access between neighborhoods is populating the dialogue. However, in the middle of this are our friends, neighbors and strangers who must maneuver the streets to survive, get medicine and buy food. If we will be diligent to think of those with the least, I think we will find that in exchange for giving so little, we will have been given joy, the costliest of jewels.
I have seen that same woman multiple times since our interaction on the asphalt of NW 17th Street, always on the road, always in peril, but always in strength.
Jonathan Dodson is an urban in-fill developer, equity raiser and debt placer who loves to see the world from a bicycle, especially when it includes his family.
Print Headline: Maneuvering the streets to survive