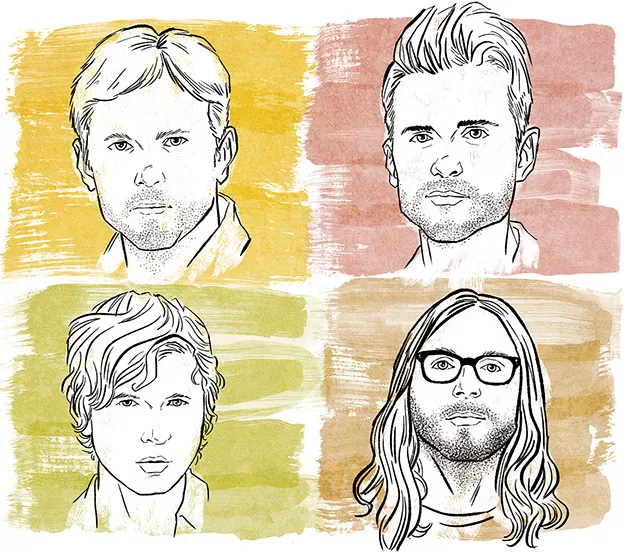 Caleb, Jared and Nathan Followill spent their youth and young manhood shuttling between Oklahoma and Tennessee while their father spread the word of God on the itinerant preaching circuit. The brothers and their cousin Matthew Followill started with a foundation in country music and religion, but when they redefined themselves for the global stage, they soon filled arenas. They became citizens of the world, yet they come home regularly — sometimes for concerts, sometimes when the only people who know they are here are also named Followill.
This is Kings of Leon, and the band's story is pure 21st-century Oklahoma in all its glory and occasional heartbreak. Yet when Oklahoma City mayor David Holt announced last month that the band would open Scissortail Park on Sept. 27 with a free concert, a large number of Oklahoma Citians looked a gift band in the mouth.
Plenty of people celebrated the announcement, but a notable percentage of Twitter and Facebook users leaped to the platforms to express their "meh" over a global headliner with local ties playing a free show in Oklahoma City. People whose social media I generally enjoy shouted to the digital mountaintops how they would be doing something else with their time on Sept. 27 because Kings of Leon are just not good enough for them.
Some of this was an expectations game. Local news stations like KWTV polled their viewership on who they would like to see open Scissortail Park, and everyone's mom and dad responded with the usual suspects: Garth Brooks, Reba McEntire, Toby Keith, Carrie Underwood. To the constituency with friends in low places and lofty dreams of Oklahoma's country Mount Rushmore showing up for every ribbon-cutting, the name Kings of Leon generally receives a resounding "Who?" Most of the rest of the naysayers come from a hipster fundamentalism mindset dictating that platinum-selling artists deserve our ire, not our thanks and that there is always a better choice but nobody thought to ask them.
Monday morning armchair quarterbacking is super-easy compared to actually playing the game, and I write that as someone who spent years as a film and music critic. I also know that plans for a show like this have been in the works for, quite literally, years. It is the culmination of work that began before most people were even talking about a new downtown park. But even reasonable people can fall prey to the idea that things like this just fall out of the ether and land in their laps fully formed.
This kind of thinking is likely a symptom of our current digital life in which everything we desire is readily available with just a click, but a more disappointing reason for lukewarm reactions to a free concert in Oklahoma City is as old as Oklahoma City itself.
The protestant work ethic dictates that hard work is its own reward and there will be plenty of time for relaxation in the afterlife, and it is what drove our state's economy for much of its existence. Wanting nice things was considered a frivolity, and old-school Oklahomans did not want their hard-earned, tax-paying dollars going to anything that was not forged out of their own sweat. Oklahoma's state motto is Labor omnia vincit, or "Labor conquers all," for a reason. If the state's motto were Musicorum omnia vincit, we might be having a slightly different discussion. As such, many Oklahomans look upon a free concert as an affront to their values and sensibilities, especially if there is a hint that public money entered the equation. This is the "there is no free lunch" school of civic discourse.
Some social critics loudly complained about the potential cost of the event to the City of Oklahoma City. First of all, this is not a benefit concert. Kings of Leon has performed at benefit concerts like its performance for victims of the May 2013 tornadoes, but the opening of a city park is not in the same category. Second, are we simply going to complete this park and let it lie there without doing anything to herald its opening? Third, as much as I loved the performance by The Roots that opened Tulsa's Gathering Place last year and what it symbolized, Oklahoma City brought in musicians to open Scissortail Park who have actual roots in this state.
We, as Oklahomans, have difficulty sorting out our feelings on the value of art and what deserves financial compensation. As one savvy marketing expert, Bridget Trowbridge, wrote on Twitter on June 28, "Oklahomans: Don't ask artists to work for free!!!! Also Oklahomans: Can you believe someone is paying Kings of Leon to perform???"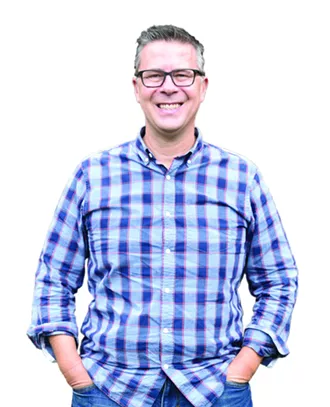 Our now-thriving concert scene in Oklahoma City is due, at least in part, to good word of mouth among musicians. In the live music business, bad word about a concert market spreads like measles at an anti-vaxxer convention. Those who threw garbage at the Kings of Leon announcement can rest assured that their hot takes were seen by concert promoters, managers, agents and musicians, all of whom have the power to bring music to Oklahoma City — or not.

George Lang is editor-in-chief of Oklahoma Gazette and began his career at Gazette in 1994.

Opinions expressed on the commentary page, in letters to the editor and elsewhere in this newspaper are those of the author and do not necessarily reflect the opinions of ownership or management.