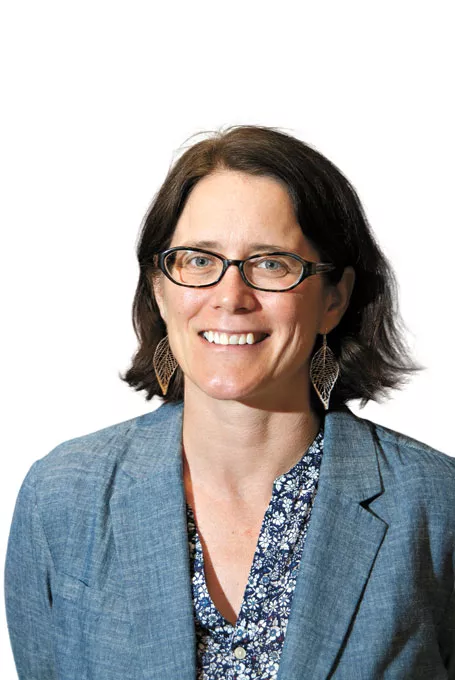 For a child's education to be complete, it must include the arts. Arts education — music, dance, visual arts and drama — prepare students for school, work and life.
Oklahomans for the Arts strives for a state where each child participates in high-quality arts learning experiences in school and the community.
The State Board of Education announced plans to draft new Oklahoma standards that "reflect Oklahoma values and principles." We must ensure those values and principles include access to arts education for all students.
Research repeatedly demonstrates that participation in the arts boosts learning and achievement, including critical thinking skills, collaboration, problem-solving ability, self-confidence and other positive impacts.
Low-income students who are highly engaged in the arts earn bachelor's degrees at more than twice the rate of their peers with minimal arts involvement. Also, arts-engaged youth find jobs faster and engage civically at higher levels, according to James Catterall's 2009 study Doing Well and Doing Good by Doing Art.
Moreover, 72 percent of employers say they seek creativity in new hires, but 85 percent of those employers cannot find the creative applicants they seek, according to the 2008 study Ready to Innovate from The Conference Board, Americans for the Arts and the American Association of School Administrators.
However, the amount, type and quality of arts education vary greatly for students across the state. The State Department of Education's policy allows each of the state's 535 school districts to decide how — and if — arts learning will be implemented. Students in rural and/or underserved urban communities are, therefore, much less likely to receive consistent classroom arts instruction.
The State Department of Education adopted new fine arts standards last year, but resources and accountability make their implementation challenging and arts standards must be prioritized as an essential parts of the broader state standards.
We have the opportunity to improve high-quality arts education through state policy.
Americans for the Arts chose Oklahoma as one of only 10 states for the three-year State Policy Pilot Program.
Led by Oklahoma Arts Council, a state agency, the program focuses on expanding states' support and funding of arts education policy and increasing the availability of arts programs at the local level.
A collaborative team with representatives from multiple state agencies, elected officials and advocacy leaders will write an action plan and manage the three-year grant. First steps will include building coalitions and mapping current arts education resources.
To kick the process off, Oklahoma Arts Council convened the first statewide Forum on Arts Education last month. With art educators, community art leaders, artists and civic leaders participating, the forum confirmed the manifold individuals and institutions interested in improving our students' access to arts education.
Amid the tumult of curriculum changes and continual financial restraints, we also should be empowering our students to be college and career ready through the arts.
Julia Kirt is the executive director for Oklahomans for the Arts, a statewide arts advocacy nonprofit organization. She's also a parent of an OKCPS Cleveland Elementary School first-grader and is thrilled the school emphasizes science and the arts. Kirt is a recipient of the 2014 Governor's Arts Award.