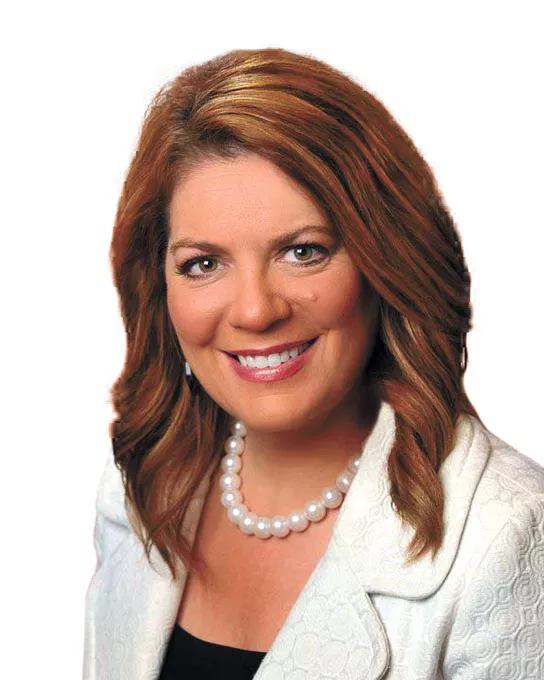 Provided
Kirsten McIntyre
Like so many central Oklahomans, I wear a variety of hats. I'm a Realtor, a mom, a wife, a daughter, a sister, a homeowner, a businessperson, a community advocate and a journalist at heart.
All of these things are on my mind when my head leaves the pillow every morning; they are my motivators.
It is the wearing of these many hats that keeps me striving to be the best I can be, and it inspires me to want my community and my state to be the best they can be, too.
We need to look for sustainable ways to power our homes, businesses, schools and more in order to help keep Oklahoma on the fast track to a bright future. This is why I support the development of wind energy in our state.
Working together with Oklahoma's other energy sources, wind has already started changing our state for the better. Located in the heart of the "wind corridor," wind has created more than 4,000 jobs from 2003-2012, with more than 1,600 of those being direct, full-time jobs, according to a report released this year by the Economic Impact Group, an independent consulting firm founded by Oklahoma economists. This contributes to more than $340 million in labor income and $1.8 billion in economic activity during the first 20 years.
Opportunities like this bring more opportunities for Oklahoma communities, businesses and residents alike.
As Oklahomans, we must stand up for our rights as citizens and property owners to pursue a sustainable path to power our homes and businesses. Wind energy companies are providing safe, well-regulated sources of income to landowners in 15 counties via land-lease agreements in which landowners choose to lease part of their property for wind farm use in exchange for a fee. Here, this accounts for more than $9 million in annual payments to landowners, according to the American Wind Energy Association (AWEA).
As a proponent of Advancing Wind, a grassroots support group of individuals, businesses, civic organizations, educational entities and more dedicated to advancing wind energy in our state, I've seen firsthand that this economic impact helps deliver a higher quality of life to property owners and their communities.
Still, we haven't yet seen the full benefits of wind energy. Our more than two dozen Oklahoma wind farms now power the equivalent of more than 1 million average American homes, but our wind resource has the potential to power more than 30 times our current electricity needs, according to AWEA. Wind is a competitive resource that allows Oklahoma, currently ranked No. 6 nationally by the AWEA for amount of megawatts installed, to stay ahead of the curve.
In concert with our friends and neighbors who work with oil, natural gas, solar, hydropower and other energy sources, wind helps position Oklahoma as a national leader with a diverse energy portfolio.
When I'm taking off my many hats at the end of the day, I'm hopeful about the opportunities on the horizon. We as individuals — moms, dads, business owners, employees, community advocates, private citizens and the wearers of many more hats — have the power to make a sustainable difference.
Kirsten McIntyre is a former longtime TV anchor and reporter who is now a local Realtor and wind power advocate.