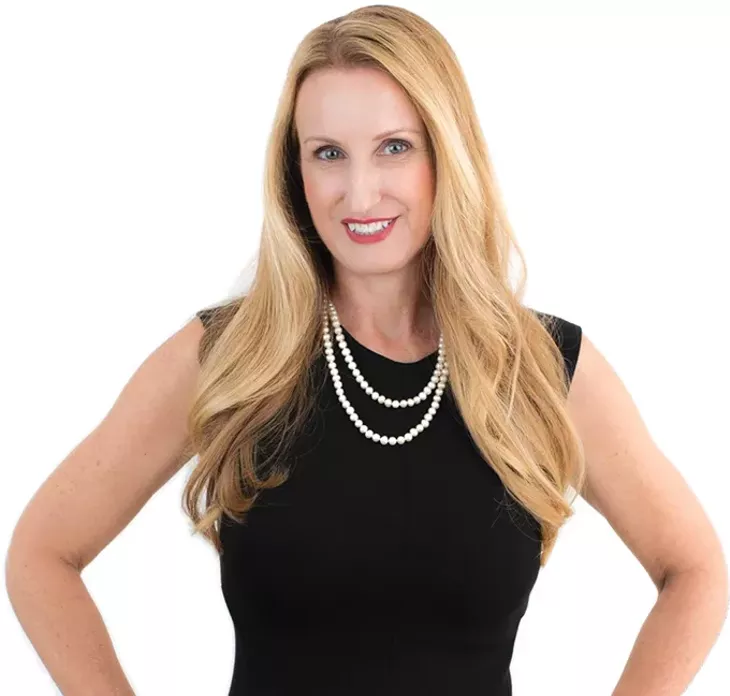 provided
Laura Fleet started SendaRide after having bad experiences with taxis and rideshare services taking her to physical therapy appointments
In the time following a major operation, Laura Fleet quickly became disenchanted with the quality of service provided by the transportation companies she often relied upon. In addition to follow-up visits with her doctor, she regularly attended physical therapy as part of her recovery regimen. Struggling to get to these places alone, she wondered if there wasn't a better alternative to the Ubers and taxis she used in the past. Unfortunately, she had no such luck until she came up with an idea of her own.
The concept was simple: Create a rideshare program to accommodate medical patients who could use the extra help in getting to the places responsible for providing the care essential to their recuperation.
While some patients rely on more well-known rideshare programs for transportation, not everyone can admit to having the best experience. Fleet was one of those people.
"The first day I called an Uber car," she said, referencing her first physical therapy appointment, "by the time I had reached the front door, they canceled the ride, charged me $5 and left."
She also tried taxis but was unsure of the manner in which drivers were selected. She wondered whether or not they could be trusted or if they had even been screened in the first place. In spite of her doubts, she decided to give it a go and though she arrived safely, the driver didn't seem too interested in helping her out of the car.
"He wasn't helping me get out of the car, and I really needed help. … I was in a lot of pain," Fleet said. "I did some research and found I was not the only one with that problem. So I created SendaRide."
Fleet, SendaRide's founder and CEO, was able to get the rideshare going, officially beginning the program's beta testing in March 2017.
Still, she had some time to go before the dream would become a reality. In true entrepreneurial spirit, she spent the better part of a year pitching to investors, hoping someone would realize the true potential of her idea.
Getting started
Unsure of where to turn next, she eventually enrolled in i2E's Venture Assessment Program, a three-week course evaluating a number of indicators essential to determining business potential such as product market fit and competitive response.
According to Scott Meacham, president and CEO of i2E, "You want an entrepreneur that can get you there. There are a lot of good ideas that die by the wayside because of lack of execution by the entrepreneur."
Meacham served as state treasurer of Oklahoma from June 2005 to January 2011.
Despite his confidence in Fleet's potential to successfully run the business, the team wasn't "as enamored with" her original idea.
Undoubtedly qualified, having worked several years a professional healthcare attorney, Fleet understood the ins and outs of the legal landscape under which her business would operate.
But that wasn't enough. If she wanted the investors' green light, she would first have to return to the drawing board and reassess the weak points in her business model. Luckily, she didn't have to go it alone.
"I didn't know anything about the process. I was very much an amateur — I did not know what I was doing," Fleet admitted. "I went through their Venture Assessment Program, and they kind of guided me along the way."
Of the changes, the most drastic was the decision to nix the child accommodation aspect, which included both care and transportation services for children. Though SendaRide was created to help the frail, vulnerable and elderly regardless of age, Fleet found it wasn't so easy to earn parents' trust on such a large scale.
After accommodating the focus to be strictly on healthcare, a deeper assessment was performed. Also known as a Series A round, the process is com- mon among companies that have already shown potential in the marketplace. SendaRide had already been servicing a few hospital systems within the state.
At last, i2E determined Fleet's business to be a sound investment, earning her fledgling startup an initial $1.74 million.
"What you're looking for as an investor that's investing in a high-growth company is you really want an idea that has potential in the marketplace to catch on and be of regional, of national and potentially international significance," Meacham said.
Company growth
SendaRide currently services both the Tulsa and Oklahoma City metros and was recently granted a license to operate in Texas. They will soon be offering rides in Dallas.
In the meantime, Fleet is on the hunt for a chief growth officer, customer service representatives, a sales staff and a VP of engineering.
In the future, she hopes to incorporate an Oklahoma-based engineering crew, but that doesn't mean she's not happy with what she already has. She describes the group as "a unicorn in and of itself because it's very rare to find an engineering team from across the world that delivers and delivers on time and on budget a very quality product."
Fleet is also looking for drivers to join the SendaRide team.
"The drivers are definitely our secret sauce," Fleet said. "They're very wonderful, compassionate, caring individuals. … These are people who genuinely love what they do and want to give back, and that makes all the difference in the world."
In addition to friendly drivers willing to walk up to the rider's home for assistance, customers will be able to enjoy a variety of perks not offered in other rideshares, regardless of location. For example, SendaRide complies with Health Insurance Portability and Accountability Act and maintains a transparent security system allowing the rider and his or her emergency contact to monitor the ride's progression.
Still it is important for prospective riders to understand this is a non-emergency service. Riders must be able to walk without having to be lifted and are required to be over the age of 16.
Nonetheless, Fleet hopes to make the rides as accommodating as possible. The more users who appreciate the service, the sooner the company will be able expand to other markets to help those also dissatisfied with their current means of transport.
"This is much more a curated care," Meacham said. "If an entrepreneur can be successful in determination alone, Laura will get there."
Visit sendaride.com.