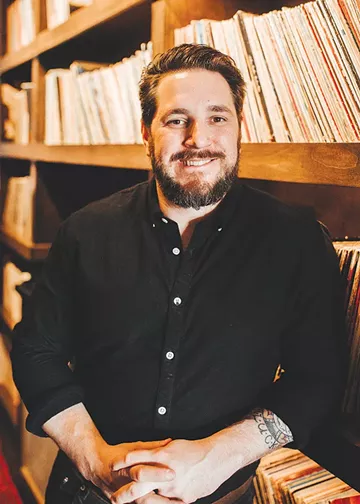 Alexa Ace
Scott Marsh of The Jones Assembly said his venue has an extensive emergency plan it follows in case of weather or other incidents.
They were warned about the heat, but in the end, that wasn't the problem.
"I want to say it was about 107 [degrees Fahrenheit] all day long and super hot," said David Fitzgerald, owner of DCF Concerts, recalling the 2011 Brady District Block Party The Flaming Lips were scheduled to headline. "The firemen came out there with their fire trucks and were hosing people down. There were heat warnings everywhere, but just all of a sudden, out of nowhere, this big microburst came out, and all of a sudden, it was 80-mile-an-hour winds. The trees were blowing and almost touching the ground. It tore up the stage. It canceled the show, and it was one of those things where you looked on the radar for the weather forecast and it was all hot; I mean, there were heat warnings all week long, but there was no wind, no rain. Talk about a total surprise. All of a sudden, you see this big cloud get above you and you're like, 'What is this?' and all of a sudden, it was this huge microburst, just a huge, like, mini thunderstorm, and there's nothing you can do to control that."
The storm caused the Lips' lighting rig to collapse onto audio equipment, causing an estimated $800,000 damage.
Scott Marsh, director of operations, meanwhile, remembers booking a concert in Stillwater that "had some really great bands" that "all became really big," including Manchester Orchestra and Delta Spirit. The show went on. The weather was fine, but still it "failed miserably" because Marsh overestimated how many people would buy tickets.
"I lost $100,000 that day of company money," said Marsh, who worked for Levelland Productions at the time.
These are the horror stories that keep concert promoters awake at night.
"Promoting is a gamble," Marsh said. "You just never know. You look at shows and you do your best to make educated decisions on them. … You never know, but it's always in the back of your mind: 'Could I have done more?'"
Fitzgerald's first show as a promoter, a 1989 Warrant concert, actually made money, but he would soon discover that wouldn't always be the case.
"I learned it was easier to lose a lot more money than it was to make money," Fitzgerald said. "This is a tough business. It's kind of like legalized gambling. I put up all the money to promote a show and hope that enough people show up and buy tickets to cover the guarantee and the expenses."
Max Baker Jr., who promoted the Warrant show with Fitzgerald, called it beginner's luck.
"We made a lot of money, and we thought it was going to be great," Baker said. "Then we founded a company, and the next three shows afterwards, we lost all our money and then some."
Baker, who got his start booking small local shows in apartment complex clubhouses and at Diamond Ballroom "on Friday nights when they weren't doing country line dancing," remembers advice he got early in from Little Wing Productions' Larry Shaeffer.
"He told us, 'Why do you boys want to be concert promoters?'" Baker said. "He's like, 'Here's what I need. I need $50,000, and we'll go out here and burn it in the street, and then you'll know how to be a concert promoter.' I used to laugh and think that was funny, but that's exactly what happened."
Using a hypothetical Kiss concert as an example, Baker explained the process of booking a big touring band.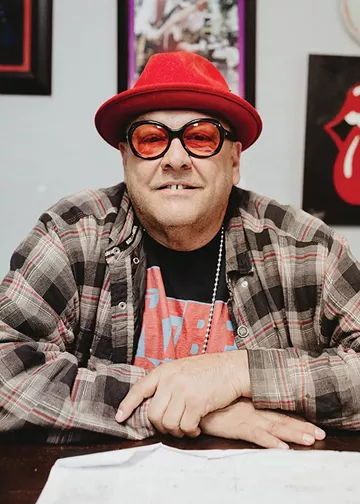 Alexa Ace
Like many people in the business, Max Baker likens the process of promoting concerts to high-stakes gambling.
"Say Kiss calls you and says, 'We want to play a day for $500,000; are you in?'" Baker said. "So you agree, and they send you a performance contract that you've got to read all the way through, including the fine details. Now the $500,000 doesn't include what goes on backstage — you know, meals, and for a touring group like Kiss, you might employ for the day 200 people, 100 people of their staff and 100 people local staff, and you have to feed them and stock the dressing rooms. … Then you have building rental, then you have labor, putting the show together, and then you have security, all these other plusses. … So say you've got $1 million in the show. At that point, before you even go on sale, you say, 'I've got a $1 million debt here. What are my price points?' That's where you get creative. … Say you've got a $25 ticket all the way to a $1,000 ticket, and then you figure out, 'Okay, to get that $1 million back, it's going to take 8,999 people at an average of $150.' … When most people go to a show, and they look out there and think, 'Oh, man, you're making a killing,' they have no idea that you had to pay $500,000 for the band. You had to pay for security. You had to pay for labor. You had to pay for cleanup. You had to pay for ticket taking. You had to pay for insurance. You had to pay for meals, and so if you don't make that 8,999, it's out of your pocket. You're throwing a party, but you ain't having any fun."
Fitzgerald said most music fans seem unaware that every concert is a gamble with low margin for error.
"I think that people think that all shows make money," Fitzgerald said. "I don't think that the general public really understands that there's a risk involved. I don't think they understand that there's somebody out there that's guaranteeing the band X amount of money per night, and we have to pay all the expenses and we're hoping to sell enough tickets to break even."
Even inexperienced concert promoters can be ignorant of the chances they're taking, Marsh said.
"It's an interesting business," Marsh said. "It's really fun, but you have to be prepared, and I think that's where a lot of people get in trouble. … They go rent a venue, and they're like, 'Yeah, I got this money. I got $100,000.' That's great, so you pay for your artists, you pay for your venue, you pay for half the ticket sales, but what happens if you don't sell out? 'Oh, it's for sure going to sell out.' OK. You've got a show in February. What if there's an ice storm? 'Oh, there won't be an ice storm.' But what if there is? Are you prepared? That's what you have to do. You have to be prepared for the worst and hope for the best."
Stormy situations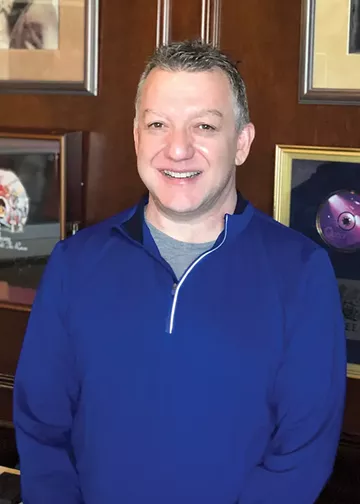 DCF Concerts / provided
David Fitzgerald of DCF Concerts promotes shows in Oklahoma City, Tulsa and Wichita, Kansas.
Marsh said The Jones Assembly has a 25-30 page emergency management plan detailing how to handle Oklahoma's unpredictable weather and other possible crises, but some of the rules for booking concerts are not so cut and dried. The unsuccessful Stillwater show, for example, suffered from Marsh overestimating the popularity of bands because he and his friends all listened to them, a mistake he called Booker Don't Do This 101.
"You never book a band just because you love that band," Marsh said.
Baker agreed.
"If you have a favorite band, do not book them," Baker said. "You will lose your ass. You will end up disliking the band. The best thing I can tell a person, rather than book the band, take your $500 and go to Dallas or go to Chicago, and go somewhere else and have a good time and remember it for what it was."
Considering Marsh got into the business as a music fan who wanted to see more bands in Oklahoma City, that rule can be hard to follow.
"I want Oklahoma City to be a music destination, a place people look to and just say, 'Wow! That's crazy that they get these shows,' because that's how I've always felt about Tulsa," Marsh said. "I think growing up around it, you see it and you're like, 'Man, how did they do this?' It's always been something that's been kind of magical to me how Cain's [Ballroom] does what they do."
Establishing Oklahoma City as a market for touring bands "on par with Tulsa," is an ongoing effort, Marsh said, largely because agents are looking to hedge bets of their own and Tulsa has had more shows in the past. Many agents are more comfortable treating Oklahoma as a single market and booking a single stop in Tulsa where there's more historical data to draw from.
"We learned pretty quickly that, from the agent's side of things, Oklahoma City was definitely looked at as a C market," Marsh said. "It was looked at as something that that didn't have a lot of traction, they didn't have a lot of history in, not a lot of connection to, all those things. A lot of the early, especially in year one, a lot of it was gaining agents' trust; you know, 'Yes, I know you've played Cain's. Yes, I know that you like Tulsa. Yes, I know, it's also had all these great musicians. We've had great musicians. We're a great city. We're bigger. They're two separate markets.'"
Alexa Ace
The Criterion, a 3,300-capacity venue in east Bricktown, recently sold out its Aug. 16 Vampire Weekend concert.
While The Jones Assembly, Tower Theatre, The Criterion and other venues are drawing bigger names recently, including Jeff Tweedy, Vampire Weekend and Death Cab for Cutie, Baker said the business has fundamentally changed because of large-scale operations like Live Nation, which he called "the Walmart of music," making it harder for independent promoters to survive.
"The vibe and the profession I signed up for really doesn't exist anymore," Baker said. "It went from everybody being sex, drugs and rock 'n' roll to very corporate. … If you don't have $100,000 in your bank account to play, you can't play. … Live Nation can kill the promoter because they may have 50 shows in a day, and 47 may lose on a Tuesday, and they're not really worried about that because on Wednesday they put 47 more on sale. … The one thing that I see about people nowadays is they don't have that passion. I got into this business because I love the music. I was a fan of the music. I wasn't even worried about the money until I had to start making it."
Marsh said he gets "excited to think about what it looks like five years from now" when he considers Oklahoma City's future as a destination and a home base for bands.
"It has always been my goal is to look at Oklahoma City as a pipeline," Marsh said, "because we're geographically put into a really unique position where we have a lot of great markets within a 10-hour radius. If you draw a circle around Oklahoma City, you have a lot of great markets, especially for music. So it just always made sense to me, 'Crossroads of America' kind of thing. … Our greatest musicians typically move out of here. They move to Nashville or LA or New York or wherever, wherever the big music markets are. How do we create a state where people want to stay?"