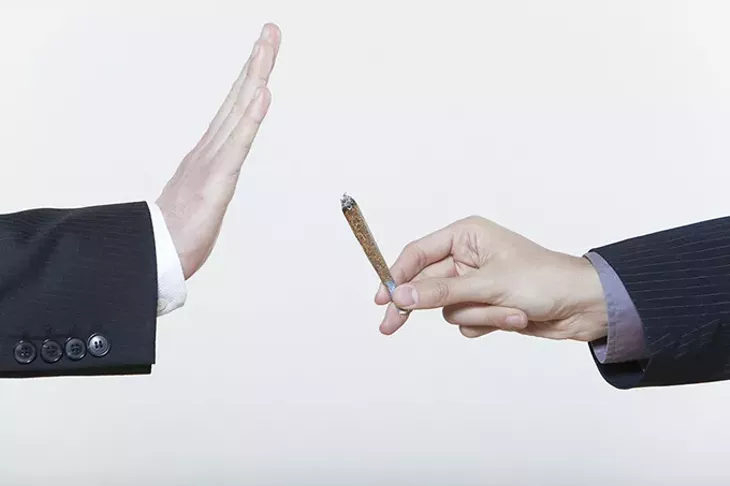 bigstock.com
One of multiple State Board of Health amendments to Oklahoma's medical marijuana regulations was a ban on the sale of smokable marijuana products.
Medical marijuana activists were dealt a blow when the Oklahoma State Board of Health added amendments not written in the final draft of emergency regulations submitted to the board.
A pair of amendments — one banning smokable marijuana, which appears to be on shaky legal ground, and another requiring dispensaries to hire full-time pharmacists — would require prospective small business owners to incur heavy extra costs and put pharmaceutical licenses in violation of federal law.
A Florida ban on smokable medical marijuana was ruled unconstitutional by a state county circuit court judge in May. Five other states require a medical marijuana dispensary to have a registered pharmacist: Connecticut, Arkansas, New York, Minnesota and Pennsylvania.
A day after the Oklahoma State Health Department board voted on the regulations and the day Gov. Fallin signed them into law, Oklahoma Cannabis Trade Association held a press conference.
"Our civil rights were violated by the Oklahoma State Department of Health in that meeting," said Chip Paul, founder of Oklahomans for Health. "We had been working in good faith with the department in the last few weeks … and the board of directors spit in our faces. We don't feel the spirit of 788 has been reflected in these actions."
Health department board members Timothy Starkey, R. Murali Krishna, Jenny Alexopulous, Charles E. Skillings and Terry Gerard II voted in favor of banning smokable marijuana, according to Oklahomans for Health.
In a lawsuit filed late last week in Cleveland County District Court, Green the Vote — a separate pro-medical marijuana group from Oklahomans for Health — alleged that five members of the board violated open meeting laws by discussing the last-minute amendments behind closed doors.
Eight individuals that intend to apply for medical marijuana licenses, arguing that the board overstepped its authority with "arbitrary and capricious" rules, filed a second lawsuit in Cleveland County.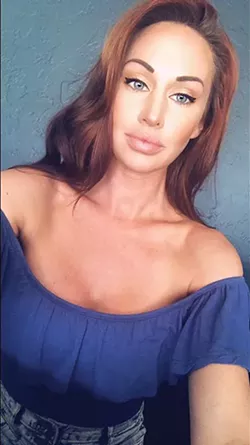 provided
Megan Dedmon is the co-owner of Wild Woman Wellness in Yukon and member of the Oklahoma Cannabis Trade Assocation.
Megan Dedmon is co-owner of Yukon's Wild Woman Wellness and is not part of the second lawsuit but said any hopes she might have had for turning her store into a dispensary are out the window with the new regulations.
"What has happened with the new regulations has taken us completely out of the picture," Dedmon said, estimating that the new regulations would require an additional $1 million in capital to become compliant. "Small business owners were crippled."
The state will begin accepting dispensary applications Aug. 25. Dispensaries will have a week grace period to locate or find marijuana seeds that will then each be registered with the state and tracked through the maturation process and how much flower it produces. It will take at least six months for marijuana to go from seed to its fully cultivated and dried forms, Dedmon said.
At the Wednesday press conference, Paul cautioned the use of legal action that would delay the implementation of the emergency rules because it only keeps medicine out of patient use.
Paul urged voters to sign the SQ797 petition for a constitutional amendment for recreational marijuana that would take its final wording out of the hands of legislators. He also urged voters to return to the polls in November, noting that more people voted in favor of SQ788 than did in the entire 2014 governor's election.
"Ask Senator [Ervin] Yen what happens to politicians who aren't in our favor," Paul said of the Oklahoma City legislator who lost in the June primary.
The emergency regulations also cap marijuana at 12 percent THC. Oklahomans for Health member Ray Jennings is a throat cancer survivor who used medical marijuana from Colorado to beat three months of radiation treatments doctors predicted would kill him.
He said that smoking was the only way he could consume marijuana because his throat was burned from the treatment and he needed marijuana with levels as high as 55 percent THC to cure his nausea.
"I tried everything else known to man, and none of it works. [Nausea] is what kills people when they're fighting chemo because you can't hold anything down," he said at the press conference. "Without [medical marijuana], I would be dead, no doubt. I've had numerous doctors tell me that."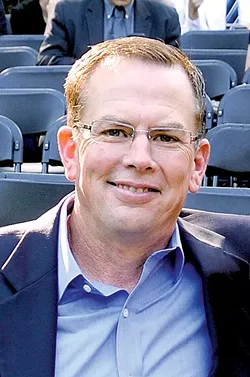 provided
Scott Michener is a urologist and chief medical officer at Comanche County Hospital.
Physician's view
Part of the reason the Oklahoma State Board of Health voted to restrict the sale of smokable marijuana products from state dispensaries was to put an emphasis on medical products like edibles and oils that can be measured in doses — the method that commonly exists within the federally regulated pharmaceutical world.
"The problem is that is not the way it works," said Comanche County Memorial Hospital urologist and chief medical officer Scott Michener.
Michener, based in Lawton, has been an outspoken proponent of cannabis' medical benefits throughout the SQ788 process. Edible products can be more easily measured for doses, but Michener said they also have a longer duration and a much longer duration of action than smoked cannabis. He said in some cases, smoking can be the most appropriate form of treatment.
"You're limiting some of the milder forms, the less psychotropic forms, because we're just pushing dose," he said.
And while smoking cannabis can lead to coughing and bronchial infection, Michener said he has never seen a study correlating marijuana smoke with COPD (chronic obtrusive pulmonary disorder) or lung cancer.
He also disagrees with the regulations' emphasis on merely limiting THC (the chemical component in cannabis that can get users high) as opposed to encouraging dispensaries to vary THC and CBD levels and give more flexibility in treatment options. Michener said THC has medical benefits in addition to its potential for recreational use.
"They're hung up on THC like all these people just want to get high," he said. "But it's no different from when I see people in my office who want pain medications; it's because they have pain. Sure, there's occasional people who just want pain medicine just like there's people who just want to take Xanax bars."
Michener feels restrictions to the medical marijuana law represent missed opportunities to help some people. He said those who feel strongly about medical marijuana should talk to their doctor about it.
"I think the best thing is for patients to speak up," he said. "For some reason, physicians are hesitant to speak up, and it's probably because they don't have the knowledge base."
While cannabis is not a cure-all for everything, Michener said there have been studies showing a statistical decrease in opioid overdose deaths in areas where medical marijuana has been made legal.
"Those are real people," he said. "Those are real people's lives that can be affected and can be changed."
Major medical groups
provided
Jim Gebhart, president and regional strategy officer of Mercy Hospital Oklahoma City, said the medical group will be working with its staff to determine best practices for medical marijuana licenses.
As Oklahomans who supported SQ788 recently discovered, legalization is not always a straightforward path to access. One cloud hanging over the heads of potential users is marijuana's continuing status as a Schedule I drug under the federal Controlled Substances Act of 1970. While individual states like Oklahoma have moved forward with varying forms of legalization, the Drug Enforcement Administration (DEA) under the U.S. Department of Justice reserves the right to enforce federal law and override pro-marijuana state laws.
This creates an uneasy balancing act for medical providers, especially large medical groups. In other states like Ohio, which legalized medical marijuana in 2016, providers are split on whether to allow their affiliated physicians to issue licenses to patients. Medical marijuana was signed into law by Gov. John Kasich after full legalization failed the previous year by a two-to-one margin, partly as a result of opposition led by medical groups.
According to Cincinnati Enquirer, Ohio physicians are required to complete a two-hour course to achieve certification for recommending medicinal cannabis to their patients. As of July 11, only 185 of Ohio's 46,000 doctors have taken the course, and according to recent polling, more than 40 percent of all Ohio doctors are unlikely to recommend THC-based treatments.
As a fellow red state, Ohio could be seen as a bellwether for how Oklahoma medical groups will act regarding medical marijuana. Oklahoma Gazette asked three major medical groups operating in Oklahoma City to state their current policies regarding affiliated physicians issuing licenses.
While Mercy Health in Ohio is not recommending that its doctors undergo the certification, Jim Gebhart, president and regional strategy officer for Mercy Hospital Oklahoma City, said in a statement to Gazette that Mercy will be following the guidelines set forth by Oklahoma State Department of Health but left open an internal determination on how it will move forward with its physicians.
"State agencies and lawmakers continue work to establish an infrastructure for dispensing of medical marijuana," Gebhart said. "When that infrastructure is in place, Mercy will follow the law while keeping the highest priority on patient safety and quality care. Mercy physicians and patients will work together to decide what treatment options are appropriate for the patient's medical condition, as is the case with any mode of treatment."
SSM Health Medical Group, which operates St. Anthony hospitals and clinics in the OKC metro area, issued a statement: "[SSM] has not yet formalized all policies related to the passage of State Question 788. With the final emergency rules now available from the Oklahoma State Department of Health, we will use that as input into our process of finalizing guidelines for our providers."
Integris Health also issued a statement, but its initial policy is to operate within the law and without any additional restrictions.
"We are not going to impose a system prohibition that prevents physicians from issuing recommendations for licensure in accordance with the new law and emergency rules," said Integris Health media relations lead Brooke Cayot in an email to Gazette. "We are developing a new system policy on medical marijuana consistent with the requirements of State Question 788 and Oklahoma Health Department Emergency Rules adopted Tuesday. The intent will be to have our physicians and hospitals adopt safe, best-practice protocols for health conditions that warrant the therapy."
Visit ok.gov/health for up-to-date information on the status of medical marijuana.