Before President Barack Obama visited the El Reno Federal Correctional Institution in July, he commuted the prison sentences of 46 drug offenders across the country.
Drug law reformers viewed the action as a symbol of significant momentum to moderate the criminal justice system's reach, and its goals run almost parallel to a Change.org petition by pro-marijuana magazine High Times.
"If you're selling handbags without a license, you're not going to get the same sentence as someone selling marijuana. You've got 20-year mandatory minimums in some states," said Chris Simunek, the petition's author and High Times sordid affairs editor. "If you tell the average person on the street — not a pot smoker — that people are still doing mandatory 20-year sentences for marijuana, they're going to say, 'Oh, I don't believe it.' But it's the truth."
Oklahoma's laws aren't quite that severe. Title 63 of Oklahoma Code dictates a first possession offense carries a maximum of one year in jail; a second requires between two and 10 years. Sale or distribution of cannabis could mean between two years and life behind bars or double that if it's sold or distributed to someone under age 18.
Even so, some drug reform advocates view the state's cannabis laws as antiquated, counterproductive and slightly unfair.
"In a country founded by farmers on the notion of freedom, the notion of criminalizing a plant is an absurdity," said Chad Moody, an Oklahoma City attorney who goes by the moniker The Drug Lawyer.
Moody points to what he calls the "prison industrial complex" as a driving force behind the incarceration of nonviolent drug offenders, specifically as it relates to weed.
"There's a huge amount of money motivating this, from grants, from private prisons, from politicians with their hands out here and there. It's the 21st-century slave trade," Moody said. "Even if you want to maintain that marijuana does some harm, the good done by it so outweighs the harm. Prohibition does damn near all the harm involved in marijuana. Most of what has been said about the deleterious effects of marijuana has been propaganda in the drug war."
Simunek agreed with Moody. He created the Change.org petition to bring awareness and discussion to the issue. It specifically requests that U.S. Attorney General Loretta Lynch and California Attorney General Kamala Harris release nonviolent prisoners in jail on charges related to marijuana.
"It's certainly an issue I've been aware of for a while," Simunek said. "But it's never been so clear to me as it is now, having nonviolent people in jail for marijuana when it's recreationally legal … [in many states] and Washington, D.C."
He said he does not know what will happen if the petition reaches its goal of 25,000 signatures. Dozens of similar petitions have come and gone, and they rarely accomplish more than fostering a dialogue about the topic.
At press time, his petition was about 3,700 signatures short of its goal, but the 46-year-old New Yorker knows the topic is important to millions of Americans, even though he himself has never been arrested for a pot-related crime.
"You wind up creating a private prison system that is looking like any other business for customers," Simunek said. "You have state and federal police agencies whose budgets are padded [for marijuana enforcement] that could have gone to something else. Imagine if all those resources had been used for something else."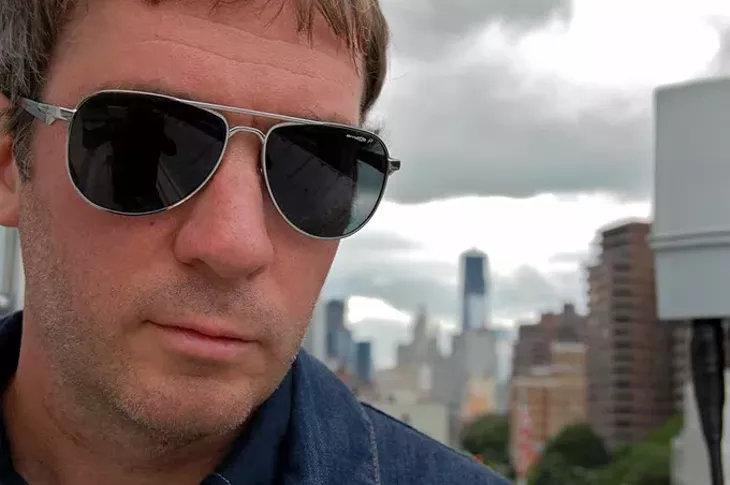 Rebekah Harris
Chris Simunek, High Times. Photo by Rebekah Harris
Shifting policy
Federal law enforcement resources are being trimmed when it comes to medical cannabis. In December, the federal government passed a spending bill that eliminated funds used for raiding growing and selling pot operations in states where medical use of the plant is legal.
Around that time, the Department of Justice released a memo providing direction to sovereign Native American tribes that are considering marijuana operations. Under the Cole Memorandum, federal agents will not interfere with Native cannabis businesses if they're following state laws and eight federal law enforcement priorities.
As policy shifts in Washington, D.C., Oklahomans' attitudes toward marijuana — medical or recreational — are also evolving, Moody said.
"I think, across the board, things are changing," he said. "It almost gives police and prosecutors permission to have anything other than the party line perspective."
President Obama stopped short of criticizing the prison industry, but he did note that the U.S. houses 25 percent of the world's inmates, despite comprising only 5 percent of the global population.
"A primary driver of this mass incarceration phenomenon is … our mandatory minimum sentencing around drug laws," Obama said during his El Reno visit. "And we have to consider whether this is the smartest way for us to both control crime and rehabilitate individuals."
Terri White, commissioner of the Oklahoma Department of Mental Health and Substance Abuse Services, said a significant portion of the state's prison and jail population is serving time for drug- or alcohol-related offenses. Many have addictions and other mental health disorders.
"Prisons and jails are not substance abuse treatment facilities. People should not be incarcerated because of an addiction," White said. "Research shows that treating addiction, rather than putting people behind bars, is actually the best course for ensuring public safety."
White has spent much of her nine years as commissioner telling anyone who will listen that the state must do more to make prevention, early intervention and treatment resources accessible to everyone.
"People with heart disease or diabetes aren't put in jail or prison for having a disease, so why are we putting people with the disease of addiction behind bars?" White said. "We've been saying for years that this isn't helpful for the individual or the government cost controls."
While White believes cannabis legalization is not good public policy, she noted people don't have to favor legalization if they worry about the drug's role in the criminal justice system.
"Decriminalizing low-level offenses among nonviolent offenders is a topic worth discussing," she said, citing the success drug courts have had in diverting nonviolent offenders away from prisons and jails.
The Oklahoma Department of Corrections (ODC) estimates about 12,000 of the state's nearly 25,000 inmates have exhibited symptoms of severe mental illness, and White knows her agency, as well as the ODC, needs more resources to address addiction and mental illness.
On the topic of fewer resources, however, U.S. Sen. James Lankford, R-OKC, introduced a bill in early August that would prohibit the distribution of federal funds to any sovereign American Indian tribe that cultivates or distributes cannabis.
"The Native American community experiences the highest drug-induced death rate in the country," Lankford said in a media statement. "It is important for our nation to help address this issue for the sake of the next generation of Native Americans."
Lankford's proposal came amid reports that some tribes are considering large-scale agricultural investments in the weed industry, according to media reports from sources such as Forbes and The Washington Post.
Moody, on the other hand, favors "straight-up legalization."
"We have a commercial industry waiting for us that will rival the computer boom," he said.
Legal issues
Since Moody knows legalization is not imminent, he wants to focus on broad criminal justice and potential constitutional issues posed by the enforcement and prosecution of cannabis laws today.
The attorney — whose massive pot-leaf billboard overhangs Interstate 44 between OKC and Tulsa — said that even law enforcement agents who are "sensible" about cannabis remain committed to its illegality owing to "how many doors that opens for them."
"The law has basically gotten to the point where they can say, 'I smell marijuana,' and they can go where and when they please almost without exception," said Moody, who estimates that half of the criminal cases he handles involve the drug. "The smell of marijuana has become a general warrant, by and large. If it's in your vehicle, it's probable cause to search the whole vehicle. You can see how easily corrupting that is since there's no way to tell what somebody can or can't smell on an audio or videotape. You just have to take their word for it, and the courts always do."
Moody said the slope can get just as slippery at private residences.
"At your house, even, if they say they smell marijuana at the door, I think a majority of courts these days will confirm [an officer's] right to do a protective sweep of the premises because, of course, there could be someone in there who could destroy the evidence," he said. "So, they can do that sweep and then go get a warrant. The practical effect of that is everybody sees the handwriting on the wall, so they go ahead and consent. They can come in, as a practical matter, one way or another."
Moody told of a case he is defending in which "a kid had a quarter ounce of marijuana in his butt crack" and now faces felony charges.
"He didn't have any paraphernalia on him, and in this officer's experience, users typically have paraphernalia on them," he said. "So the kid is therefore a felonious possessor with intent to distribute. The absence of evidence has become evidence. That's how absurd this system has gotten."
Since his client could not prove upon arrest that he intended to smoke the "20 or 25 buds" concealed via baggy, Moody said his client must now prove he was not selling the drug.
"It dawned on me the officer was essentially putting the burden on my client to prove a negative. I thought, 'Yeah, and he can't prove he's not a hippopotamus, either,'" Moody said.
Simunek said countless life-damaging scenarios similar to those of Moody's client should make it clear to lawmakers and attorneys general that they need to begin taking steps to modernize marijuana's role in the criminal justice system.
Similarly, Moody said it's too easy for politicians to relegate the issue to a low-priority public policy debate if they won't consider his clients' circumstances.
"When you have judges that just routinely rubber-stamp what the cops are doing, I can't have any high degree of confidence that this kid's charge will be changed to a misdemeanor," he said. "So my client's going to be offered a five-year deferred sentence on a felony when he very obviously has a misdemeanor case. Should he take [the offer] or not? Because the question is, will the law be followed or not? Your guess is damn near as good as mine."
Gazette reporter Laura Eastes contributed to this report.
Print headline:
Up in smoke?,
As national policy shifts toward looser enforcement of medical and recreational marijuana use, our state struggles with its own definitions of legality.