Breathe easy, music fans. The first batch of Woody Award winners since 2012 is now ready to celebrate. Reader votes were tallied and revealed one unsurprising truth: The fans got it right. Behind every ranking band or artist is a core of dedicated support, and maybe a few proud mamas.
Equally as exciting as the return of Gazette Music Awards is our live awards show, which occurs in conjunction with the Academy of Contemporary Music at the University of Central Oklahoma's Metro Music Fest, 8 p.m. Friday at The Plow, 29 E. Reno Ave. There are few more appropriate events or venues in which we should hand out our trophies. This year's presenting sponsor is Firelake Arena.
This year, we also recognize two amazing local musicians for their talents and achievements: Rising Star honoree Parker Millsap and Lifetime Achievement honoree Tyson Meade. If you can't wait until Friday's event downtown, well, lucky you. You're also holding our special winners section in your hands.
Now that Woody Awards are back, only one dream is left unfulfilled: a giant collaborative family album with all the winners! How incredible would a John Moreland/Jabee track sound? Can we get Helen Kelter Skelter and Lincka to team up? Hey, it never hurts to ask.
Congratulations to Gazette Music Awards Class of 2016.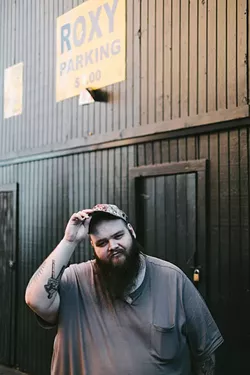 Best Acoustic:
John Moreland
Earlier this year, Oklahoma Gazette said Tulsa musician John Moreland's 2015 release, High on Tulsa Heat, "plays in spots like a modern-day musical version of True Grit" and called Moreland "the personification of the state's ideal sound and soul." Through the years, his punk influences and Southern Baptist upbringing conspired to inform his poetic sensibilities with heartstring pullers like "Nobody Gives a Damn About Songs Anymore." Earlier this year, San Jose Mercury News called him "one of the most anticipated acts at SXSW." He has also earned praise from Rolling Stone, The Wall Street Journal, American Songwriter and MSNBC host Rachel Maddow.
Worth mentioning: Dusty Rose, Kyle Dillingham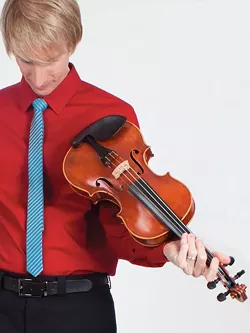 Provided
Kyle Dillingham
Best Americana / Folk:
Kyle Dillingham
& Horseshoe Road
Kyle Dillingham has played with country icon Roy Clark and took the stage at Nashville's well-storied Grand Ole Opry — and that was before he even finished high school. The violin virtuoso blends gospel, bluegrass, gyspy jazz, Western swing and more into an energetic, emotive, authentically Oklahoma genre that's distinctly his own. In 2012-'13, the U.S. State Department selected Kyle Dillingham and his band, Horseshoe Road, to represent American music on a monthlong tour through Russia, South Korea and Taiwan. "Ken Burns and I travel all over the United States. After hearing your performance, we turned to each other and agreed that we had witnessed something amazing," PBS president Paula Kruger said after witnessing Dillingham perform.
Worth mentioning: Parker Millsap, John Fullbright
Best Country:
Kaitlin Butts
Kaitlin Butts' straightforward songwriting, guitar playing and vocal twang evoke the prowess of classic female honky-tonkers like Loretta Lynn. Her sophomore album, Same Hell, Different Devil, released in 2015, was recorded at Red Dirt icon Mike McClure's Boohatch Studio and mixed and mastered by Joe Hardy (ZZ Top, Steve Earle). It features a roster of guest musicians, including Grammy-winning Lloyd Maines. Her music is rebellious, and the young songwriter shows no fear in her songs about heartbreak, jealousy, love, drinking and having fun.
Worth mentioning: Turnpike Troubadours, Jason Young Band
Blev / Provided
Blev
Best Electronic / DJ:
Blev
Courtney Blevins, known musically as Blev, is often identified as the backing sound behind rapper Josh Sallee. The two are longtime friends, and their chemistry is apparent and potent. Since jumping into the music game, he has developed a reputation as one of Oklahoma City's best DJs and producers, even outside of his collaborative work. The Pairadime Music signee is no stranger to voice sampling, a technique that often fleshes out even his more synthetic beats. Expect to see Blev on even bigger stages in the near future.
Worth mentioning: Warcopter, LoneMoon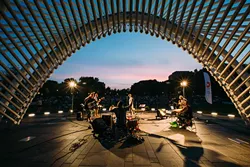 Provided
Elizabeth Speegle Band
Best Jazz:
Elizabeth Speegle Band
Lyricist Elizabeth Speegle infuses meaning into every word. The songstress is the smoky, tender vocal force behind the jazz-fusion Elizabeth Speegle Band. The six-piece also draws influences from elements of pop and blues. Its EP, Condo on the Moon, released earlier this year, is a recommended listen. Versatility is the band's M.O. It is equally at home in a recording studio, at a big festival or amplifying ambiance inside a local lounge. A strong fan backing has grown around the band's substantive sound. Fans also love its strong covers of Steely Dan, Melody Gardot and others.
Worth mentioning: Justin Young, Jacob Fred Jazz Odyssey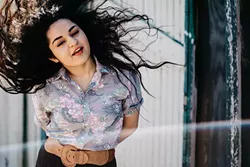 Madison Denton / Provided
Lincka
Best Latin:
Lincka
Lincka's Latin-flavored pop sound is a relatively new and welcome addition to the local music scene. Her No Shoes EP, released in October, offers an alternative pop sound with a blend of ear-pleasing steel drums and bilingual lyrics. Three strong tracks are enough to hook new fans and keep them wanting more. We recommend you also check out her appearance on "Sunburn Jams" by Rat Fink, who produced her EP. Lincka is working to book concerts and festivals as a grassroots way of spreading her sound. Her clear talent should help speed up the process.
Worth mentioning: Edgar Cruz, brujoroots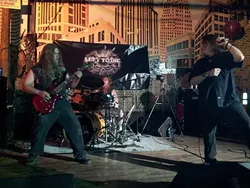 Provided
Left to Die
Best Metal:
Left to Die
If a band is as good as the company it keeps, Left to Die is in a prime position. The band of brothers started with Jeremy and Jason Waller in 2009 and added friends along the way to form one of the city's more high-octane metal acts. Left to Die has shared stages with and opened for rock acts such as Mötley Crüe, Hinder, Nothing More and The Cult. The group is working on releasing new music and booking gigs in and around the state.
Worth mentioning: Soul Torrent, A Dying Art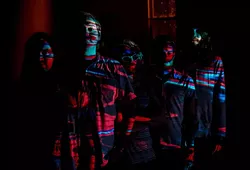 Best Punk:
Helen Kelter Skelter
Oklahoma City's punk and rock scenes have flourished in recent years, and perhaps no band has gained more distinction and name recognition faster than Helen Kelter Skelter. This five-member group released its eponymous 2015 album on music legend Tyson Meade's Shaking Shanghai label. Helen Kelter Skelter creates a multifaceted sound that combines punk drums with psychedelic guitar riffs and haunting vocals, an immersive experience that translates as well live as it does through headphones. Catch the act in concert April 22 at Norman Music Fest.
Worth mentioning: Cosmostanza, Red City Radio
Provided
Shortt Dogg
Best R&B:
Shortt Dogg
Shortt Dogg has been a soulful, rhythmic mainstay in the region for years. The eight-piece's sound incorporates funk, soul, R&B and jazz, and its excellent catalogue includes hits reaching back to the '60s. The group of expertly talented and experienced musicians is led by bandleader Johann Kimbro. It also features male and female vocalists, horns, a five-piece rhythm section and a blast of energy. Don't head out to a Shortt Dogg show expecting to sit and casually take in the music. You will end up on your feet, dancing along with everyone else.
Worth mentioning: Meant2B, Cooki Turner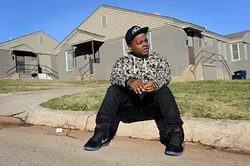 Garett Fisbeck
Jabee poses for a photo in front of a duplex where he lived in Oklahoma City, Wednesday, Dec. 2, 2015.
Best Rap / Hip-Hop:
Jabee
Counter to conventional wisdom, the local hip-hop scene has become one of the city's more dense and competitive fields. Jabee is undoubtedly one of its most distinguished acts. The rapper won an Emmy in 2014 for his work on a promotional spot for Science Museum Oklahoma, but it's his work in the recording studio that has firmly planted him among the city's best. His last full-length album, Everything Was Beautiful and Nothing Hurt, featured production from Run the Jewels' El-P and contributing vocals from rapper Murs and Horse Thief's Cameron Neal.
Worth mentioning: Josh Sallee, Trash TV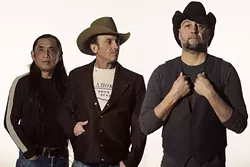 Best Red Dirt / Rockabilly:
Red Dirt Rangers
This longtime music act helped define the Red Dirt genre, known for its eclectic fusion of folk, Southern rock, outlaw country, alt-country, blues, bluegrass and folk. John Cooper, Brad Piccolo and Ben Han started making music together in Stillwater in the late 1980s and still perform live across the state. Catch Red Dirt Rangers live at Heard on Hurd 8 p.m. April 16 in Edmond.
Worth mentioning: Kent Fauss, Stoney LaRue
Best Rock:
Kirra
Guitarist Daxton Page founded Kirra as a hard rock act in a city that doesn't always go in that direction. Its reception, however, has been strong. Kirra influences include Chevelle, Tool and Five Finger Death Punch, but it really just strives to put out pure, raw rock 'n' roll. The band despises overproduction in music. Its last release, 2015's Run Away, was a testament to that view. The act is in the middle of a tour that brings it through dozens of cities in the Midwest and along the East Coast before a June 18 date at The KATT's LTS Live Summer Festival in Oklahoma City.
Worth mentioning: Zoot Suit, Midas 13
Best Cover:
My So Called Band
Put on your crop tops, Keds, slap bracelets and overalls. It's always time to relive the glory days of the '90s with My So Called Band. It has six years under its neon fanny pack and includes members of multiple noncover acts. Its repertoire spans Snoop Dogg to The Cranberries and the act plays shows across the Oklahoma City metro, Tulsa and Stillwater, so it's no surprise readers chose it as Gazette Music Awards' Best Cover band.
Worth mentioning: Evolution Underground, Uncle Freddy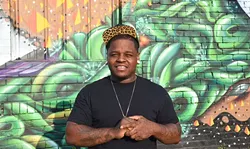 Mark Hancock
Jabee, local hiphop artist, photographed in front of the parking lot mural off NW 9th Street east of Broadway Avenue, in OKC, 8-26-15.
Best Overall:
Jabee
Jabee is on the verge of something big. The artist returned to the states from a European tour in late 2015 and wasted no time getting back to work on his next album. Black Future drops in June and should be the rapper's biggest release yet. The track list promises appearances by endlessly talented underground emcee Brother Ali and Public Enemy's Chuck D, one of the most meaningful feature grabs in Oklahoma City's hip-hop history. In a just handful of years, the already-prominent local act has built up one of the best resumes in local music.
Worth mentioning: Kirra, Kyle Dillingham & Horseshoe Road
Best Other Genre:
Horse Thief (folk rock)
Oklahomans are famous for taking people in and making them feel at home, and we have done exactly that with Denton, Texas, transplant Horse Thief. The folk rock act moved to OKC to attend the University of Central Oklahoma's Academy of Contemporary Music (ACM@UCO). It released its EP, Grow Deep, Grow Wild, in 2013 and its full-length debut, Fear in Bliss, in 2014 to glowing reviews. The five-piece has gained steady critical acclaim in recent years and has earned its spot as one of the state's best acts.
Worth mentioning: Junebug Spade (indie stoner pop), Shortt Dogg (funk, R&B, hip-hop, smooth jazz)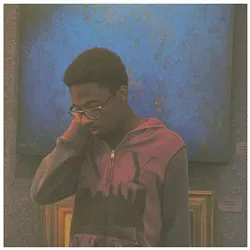 LoneMoon / Provided
LoneMoon
Best Underage Band:
LoneMoon
His soothing electronic sounds rise bright and steady like the Earth's lunar pal. LoneMoon, whose birth name is Shem Johnson, is a young producer who has consistently worked on his craft since he began writing music in 2008. He is talented and prolific and released his third album, whereisluna, early this year. We also recommend listening to the producer's remix of Drake's hit single "Hotline Bling." If LoneMoon continues to take full advantage of his early start and find ways to stand out in an ever-populated electronic scene, there will be few places music can't take him.
Worth mentioning: Part-Time Savants, The Void In Me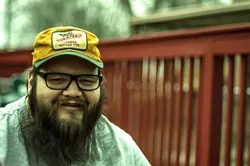 Best Singer-Songwriter:
John Moreland
John Moreland was only capping off an already-roof-shattering year when he graced Stephen Colbert's The Late Show stage on Feb. 1. The Oklahoman did his home state proud, delivering a beautifully bare-bones performance for his biggest audience yet. His honest words and voice have given him a place on the national stage and made him a figurehead for state storytelling. The singer-songwriter set the bar high for a follow-up to High on Tulsa Heat, but fans are more than hopeful in his ability to follow through — they're confident.
Worth mentioning: Samantha Crain, Kyle Dillingham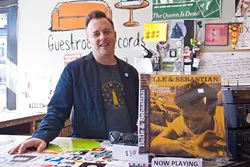 Will Muir puts on a smile at Guestroom Records in Norman. mh
Best Record Store:
Guestroom Records
3701 N. Western Ave.
125 E. Main St., Norman
What makes a good record store? It has to be completely unpredictable. When searching for your next vinyl or used CD, you want to stumble upon the unexpected and leave with music you want to listen to. With a huge selection of CDs and LPs, Guestroom Records has that something you didn't even know you wanted. Say you feel like Jay Reatard, Madonna, The Who, Public Enemy, Broncho, JD McPherson, The Sugarhill Gang or even Ritchie Valens. It has it, or it will help you find it.
Worth mentioning: Charlie's Jazz-Rhythm & Blues Records, 5114 Classen Circle; Trolley Stop Record Shop, 1807 N. Classen Blvd.
Garett Fisbeck
Guitar instructor Macky Climer at Rawson Music, Wednesday, March 30, 2015.
Best Music
Gear Store:
Rawson Music
7812 S. Western Ave.
There is noting more helpful to a musician than quality equipment. In Oklahoma City, the best comes from Rawson Music, a well-known retailer among musicians since 1963. Rawson Music staff can help find the perfect keyboard, guitar, drum, amp or ukulele. If you already have equipment and gear, then Rawson Music is the place for instrument repairs and music lessons. When Gazette readers have music needs, they visit Rawson Music.
Worth mentioning: OKC Music and Sound, 7423 N. May Ave.; Norman Music Center, 317 W. Gray St., Norman
Gordon and Marsi Haave dance it up at Groovy's on a Saturday Night. mh
Best Place to Dance:
Groovy's
5705 Mosteller Drive
A Friday night at Groovy's is like the experience Swedish band ABBA painted in its hit "Dancing Queen": "You can dance, you can jive, having the time of your life." In fact, the DJs are known for spinning that hit a time or two. Groovy's is the place to shake your groove thing or head-nod for hours. It plays well-known dance songs from the 1980s and 1990s, and each night is a party.
Worth mentioning: Russell's, 3233 Northwest Expressway; The Copa, 2200 NW 40th St.
Blue Note Lounge, 6-2-11. mh
Best Place for Karaoke:
Blue Note Lounge
2408 N. Robinson Ave.
You can dance like nobody's watching, but know this: If you get on stage at Blue Note Lounge, there will be an audience. The venue opened in 1961 and has long been home to top-notch live music and excellent libations. Even though it's a great place to hear up-and-coming acts, it's also a favorite place for karaoke fans to belt out "Africa" by Toto or mumble along to "Loser" by Beck. If you can't carry a tune, Blue Note is still a great place to get a beer and play some pool, too.
Worth mentioning: Cookie's, 2304 N. Western Ave.; Henry Hudson's Pub, several metro locations
Best Music Festival
in Oklahoma:
Rocklahoma
This three-day music and camping festival launched a decade ago in grassy pastures a short pickup drive north of Tulsa. Attendance at last year's hard rock event topped 60,000, organizers said. What started as a retro hair-metal novelty has grown into a mecca for metal fans from around the world. Rocklahoma is like nothing else. Fans return each year and set up camps resembling mini-villages, many with stocked bars, swimming pools, swamp coolers and even stripper poles. Its 2016 lineup includes Scorpions, Disturbed, Rob Zombie, Megadeth, Five Finger Death Punch and dozens more May 27-29 at the Catch the Fever Festival Grounds in Pryor.
Worth mentioning: Norman Music Festival, Backwoods Music Festival
Best Live Music
Venue (Small):
51st Street Speakeasy
1114 NW 51st St.
Comedy? Check. Trivia? Check. A bar with a great selection of beers and booze? Check. This old house can do just about anything, but music lovers know 51st Street Speakeasy as one of the best live music venues in the city. The stage might seem small, but it's mighty. When the crowds pack in and the sound bounces off the wooden floors, it's like a powder keg waiting to explode. You might not remember everything about the show you saw at The Speak, but you'll never forget it's the place to go for a night of fun.
Worth mentioning: Blue Note Lounge, 2408 N. Robinson Ave.; Thunder Alley Grill & Sports Lounge, 2127 SW 74th St.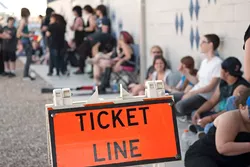 Young people with tickets for the sold out Marilyn Manson show wait in a line outside the Diamond Ballroom to be admitted, 5-15-12. mh
Best Live Music
Venue (Large):
Diamond Ballroom
8001 S. Eastern Ave.
It gets loud. There are lots of reasons to see a show at Diamond Ballroom, a storied venue that has packed them in since 1964, but the best reason is that bands tend to relax and get real on that stage. Big and small acts alike have room to roam without getting too far from their throngs of fans. As the owners say on the website, "A concert is not just a live rendition of a recorded album; it is the chance to get ever closer to the music and artists that make our spirits soar." And that's what makes high-energy Diamond the best large venue for live music in OKC.
Worth mentioning: The Zoo Amphitheatre, 2101 NE 50th St.; Chesapeake Energy Arena, 100 W. Reno Ave.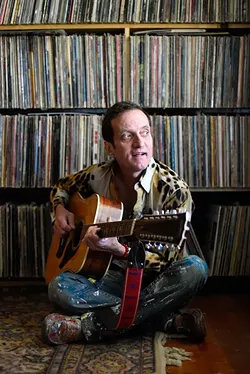 Garett Fisbeck
Tyson Meade poses for a photo at his home, Monday, March 28, 2016.
Lifetime Achievement:
Tyson Meade
Few musicians, locally born or otherwise, have sunk their fingers as thoroughly through alternative rock as Tyson Meade. His past work includes the alt-rock table-setting sound of Defenestration. He fronted Chainsaw Kittens, a band with a legacy heralded with what have become almost folkloric what-ifs. When he released his comeback solo album, Tomorrow in Progress, in 2014, two things became obvious. One, Meade is still a top-notch musician and artist. Two, there are few people as well-liked and respected across local music. Meade's prints can be found on acts ranging from Helen Kelter Skelter to kindie rock act Sugar Free Allstars. See our related story about Gazette Music Awards Lifetime Achievement honoree Tyson Meade.
Rising Star:
Parker Millsap
Play Parker Millsap's new album, The Very Last Day, and it becomes obvious why the Purcell singer-songwriter is receiving this award. His status as a star on the rise is a little counterintuitive because his music is rooted in a different time. Make no mistake though; Millsap's talent transcends eras. He sings with passion. The 23-year-old continues to build on the national reputation he first earned following his self-titled release in 2014. With Millsap, the future of Americana storytelling in the state is both bright and unlimited.
Print headline: Rock city, Gazette Music Awards returns with its Class of 2016.