Image by Marcus Muse / for Oklahoma Gazette
Art program and education funding worries might be a popular discussion topic both locally and nationally, but Oklahoma City artists are not planning to retire their ability to create and express themselves. Artists are a tenacious bunch; they have to be.
Within the great swath of talent across Central Oklahoma, Oklahoma Gazette highlights a group of diverse artists you should know right now. It's by no means an exhaustive list. These creatives do, however, embody the truth of the region's collective voice: The local art community is vibrant, supportive and ever-welcoming. From murals to cross-stitchings, tattoos to jewelry, the types of art pieces this city has to offer are as diverse as the people who make them.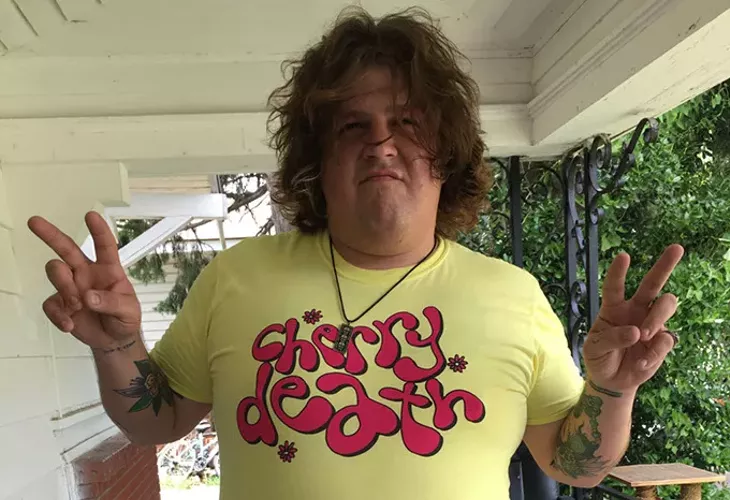 Provided
Roz Adams
Roz Adams
Frequent
Gazette
readers might recognize Roz Adams' name from his contributions to the local do-it-yourself punk scene and as organizer of the annual Everything Is Not OK music and art festival. Those who know him well, however, also know Adams as a longtime visual artist. Perhaps surprisingly, he developed an interest in art from his maternal and paternal grandmothers. His tastes were later influenced by punk and skate culture, though he admits he was not much of a skater himself.
Adams' pencil, pen or water-based marker illustrations are tinged with an often delightful and sometimes dark sense of humor. Some might remember Tall Hill Creative art gallery, which he co-ran with artist Jason Pawley for about two years. His work has been exhibited internationally and can sometimes be seen in advertisements or posters for his favorite local businesses.
He is also the creative force behind many of the best underground show fliers in Oklahoma City.
Visit imabigcitybaby.com.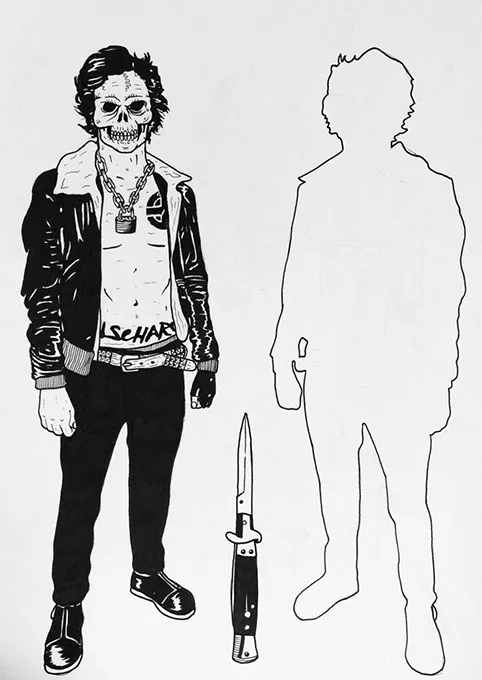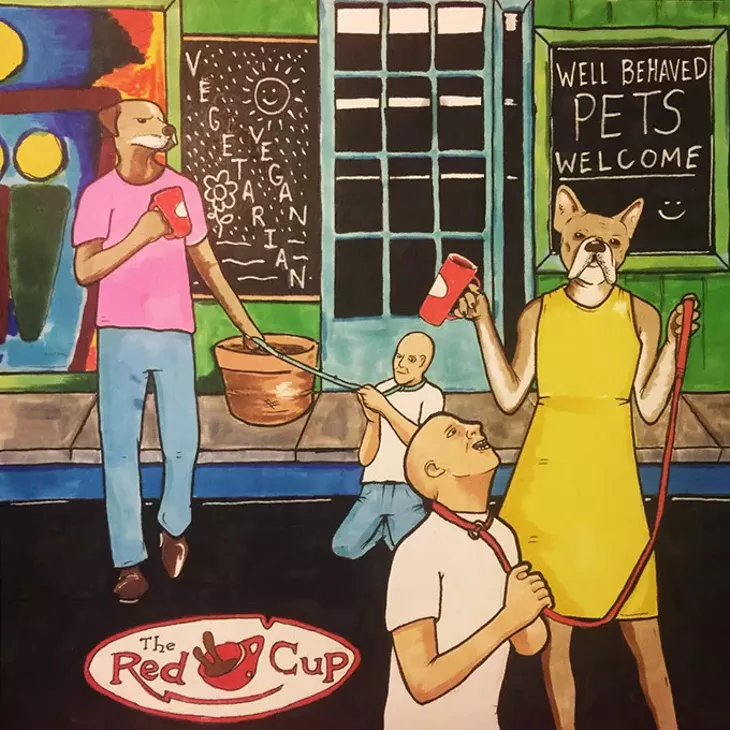 Denise Duong
Looking at Denise Duong's gangly figures, it can be impossible not to see someone you know — or perhaps yourself — in them. Duong's expressive works have been a popular feature in local and international art scenes for a decade. The artist draws heavily from her many travels. She exhibited in Asia, painted a mural in India and rafted the Nile River in Africa.
Locally, Duong might be most recognized for her current contribution to the 16th Street Plaza Arts District's Plaza Walls public art project or for her occasional exhibitions in Paseo Art District's JRB Art at the Elms gallery. Her work, expressed most frequently in acrylic or more recently watercolor, is often a testament to her passion for global culture and diversity. Duong is a vocal proponent of wanderlust, hoping she can pass along a desire for the kind of openness that can only be achieved through meaningful exposure to new cultures.
For those who cannot find it in themselves to leave the state, the artist's touching and wonder-filled scenes from abroad are a nice consolation.
Visit deniseduongart.com.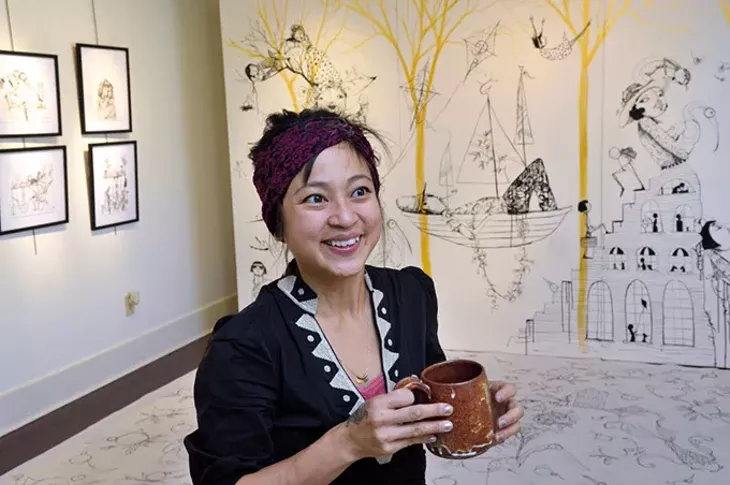 Gazette / file
Local artist Denise Duong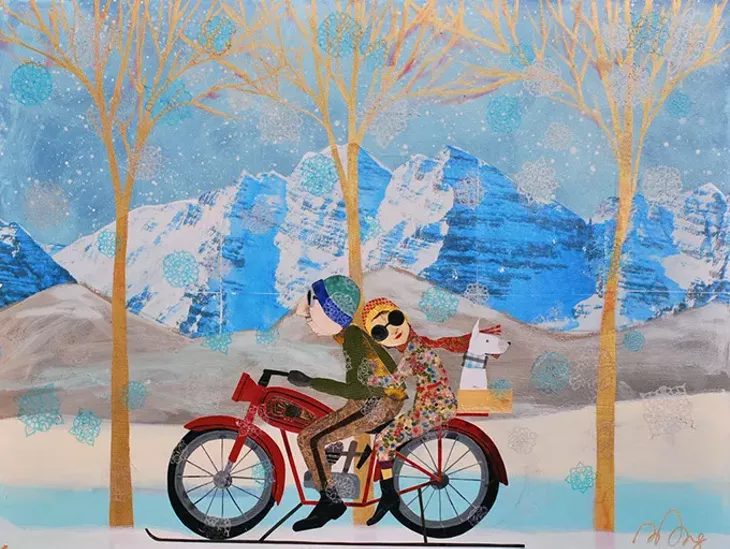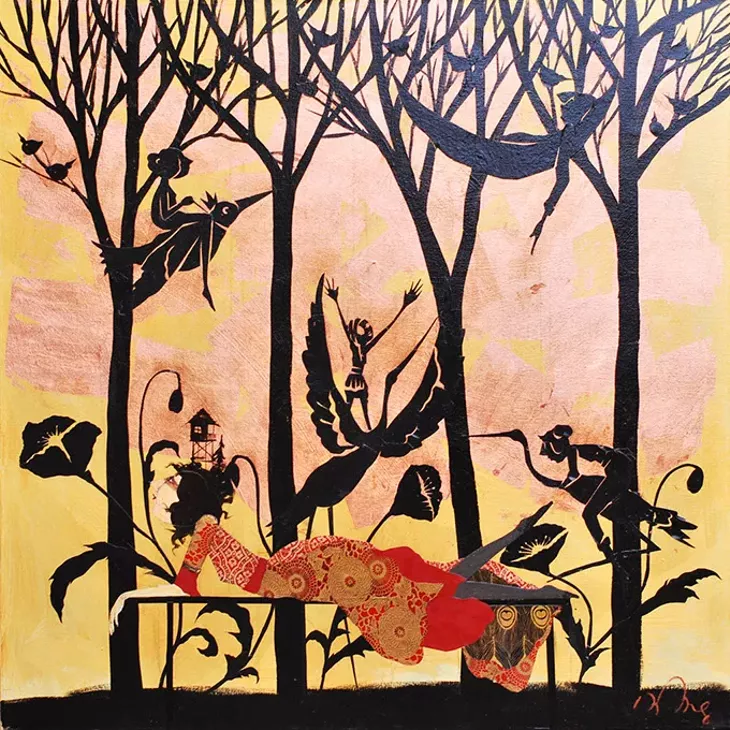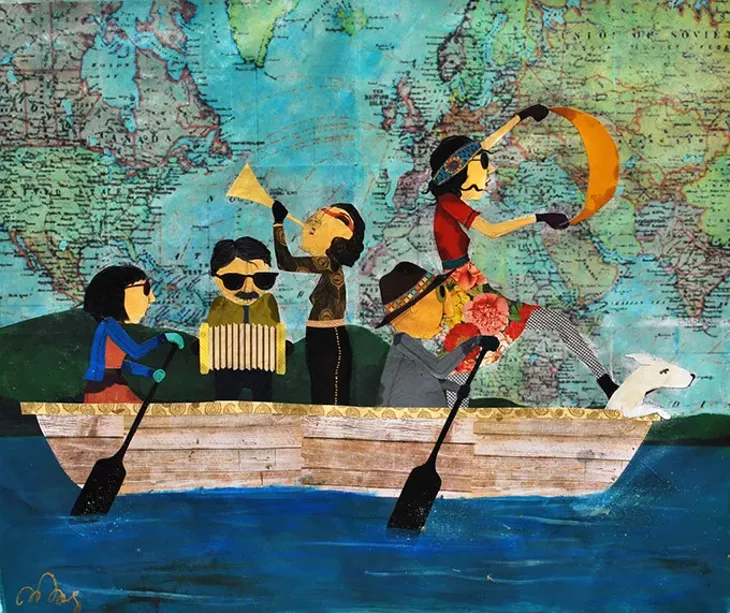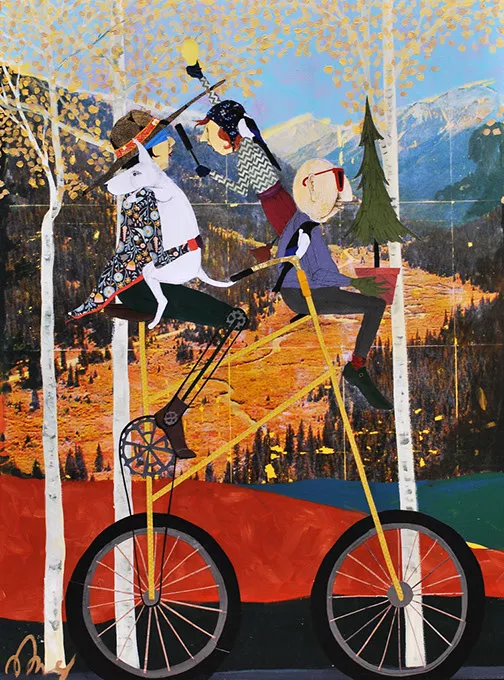 Steven Grounds
Exciting and dynamic Navajo, Euchee, Creek and Seminole street artist Steven Grounds made a name for himself early on by painting under the Native Evolution name. Grounds was born in Pawnee and graduated with a degree in American Indian studies from Haskell Indian Nations University in Lawrence, Kansas.
After graduating, he spent five years in Phoenix, Arizona, learning from street artists in the scene there. He returned to Oklahoma in 2011 and quickly became a prolific contributor to the community. Grounds might be most recognized locally for his contribution to the mural project at the downtown Sheridan Avenue overpass or as the artist behind the former Geronimo/David Bowie mash-up at the 16th Street Plaza Arts District's Plaza Walls.
His biggest and most elaborate project is his Concho's Cheyenne and Arapaho mural, a massive collection of pieces he painted on an abandoned American Indian boarding school. It includes 70 feet of art and is still growing. Inspired by Grounds' work and story, Creek filmmaker Kyle Bell produced a documentary about the artist, aptly named Native Evolution, which won Best of Class X in 2015's Smithsonian NMAI Native Cinema Showcase in Santa Fe, New Mexico.
Visit facebook.com/nativeevolution.
Provided
Steven Grounds and Mallory
Katelynn Noel Knick
The freeform, swirling streaks of color and shapes on an otherwise open, white plane provide some viewers a sense of harmonious Zen. Katelynn Noel Knick is primarily known as a painter, but she tries not to limit herself to any one medium. Often, what she draws in her sketchbook eventually becomes a mixed-media sculpture or installation. Last summer she attended a workshop at the Anderson Ranch Arts Center in Snowmass, Colorado.
She recently started the Coalescence cooperative art collective, which has exhibited at places like Norman's Resonator art gallery. Casual observers might recognize the titles of some of Knick's abstract, non-representational forms from Pixies or Modest Mouse song names. Knick also has a strong interest in the culinary arts. Her partner is a culinary artist working with En Croute.
This summer, Knick opens her Sharing Spaces solo exhibition at Individual Artists of Oklahoma (IAO) gallery on Film Row. As part of the installation, the artist will host a dinner event with her partner.
Visit katelynnknick.com.
Provided
Katelynn Noel Knick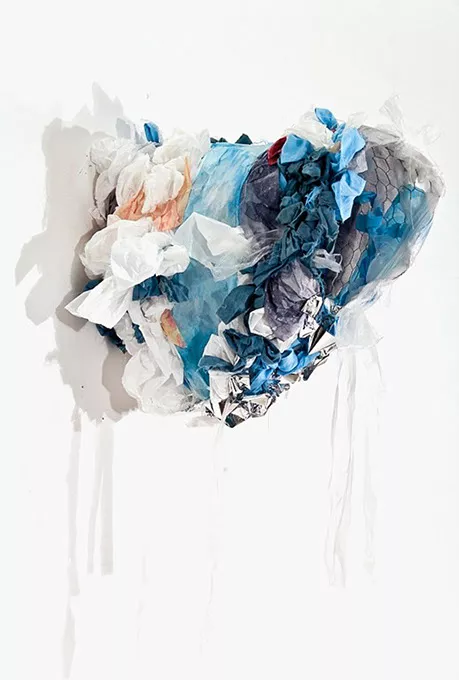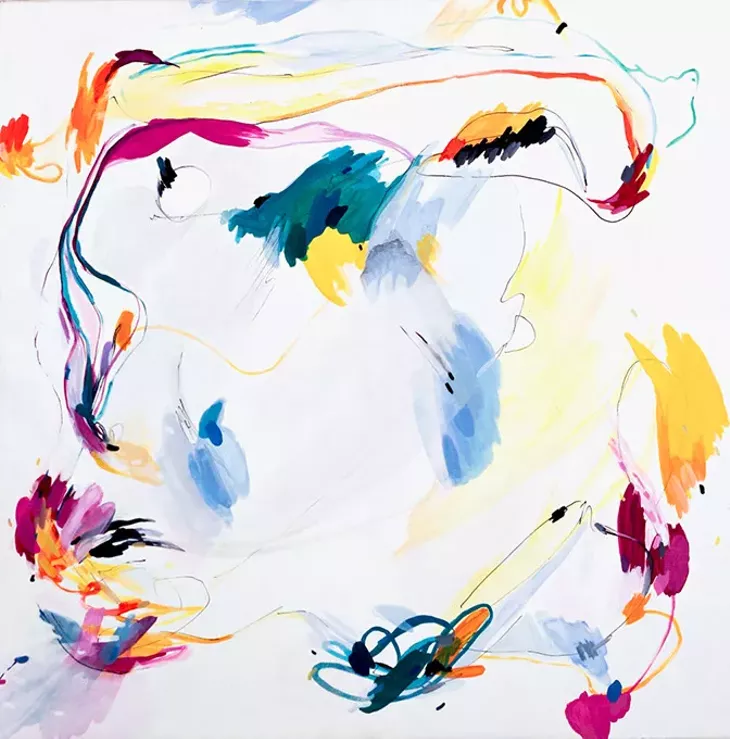 Michael Litzau
Go to an exhibition featuring Michael Litzau and you might be in for a mesh of mediums. Litzau, assistant chair for the University of Central Oklahoma's College of Fine Arts and Design, has degrees from The Ohio State University in printmaking with an emphasis in intaglio — the opposite of relief print. He is also fascinated with craft materials, particularly cross-stitching.
For Litzau, medium equals message. His choice in materials and mediums is reflective of what he is into at the time. They also are an integral part of his statement. Litzau is proud of his Japanese heritage and has completed two artist residencies in Kofu, Japan. He is also a Wisconsin native and has an unshakable love for the Green Bay Packers. The football team's green-and-gold imagery is often reflected in Litzau's work. He is currently part of a two-artist exhibit with Adam Vermeire at Individual Artists of Oklahoma (IAO) gallery. Specially featured is a 9-foot by 6-foot cross-stitch recreation of Packers quarterback Aaron Rodgers. The show runs through May 6.
Visit michaellitzau.com.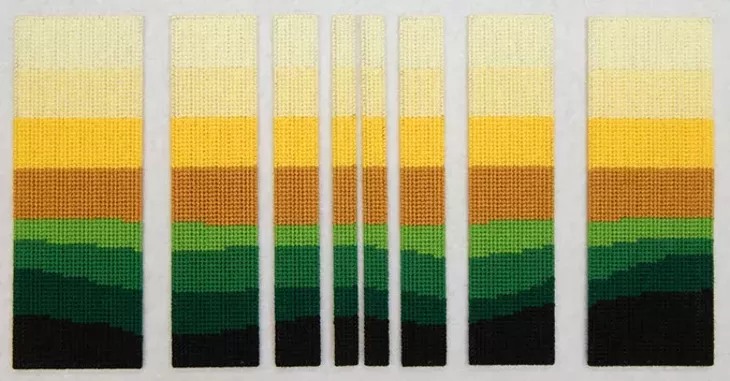 Marcus Muse
Art and tattooing has led Muse on an epic journey across several continents, crossing paths with basketball and rap stars like Kevin Durant, James Harden, Tyga, Bun B and ScHoolboy Q. The great heights he has seen arise from inconspicuous beginnings. As a child, Muse competed with his brothers and cousins to see who could best draw Power Rangers. In the sport of drawing, Muse reigned.
The artist is most known locally as owner of Muse Art Tattoo, located in the Classen Ten Penn neighborhood, but he also works in a number of other mediums — specifically oil and watercolor painting. Though he is no doubt talented as an artist, Muse's true passion is living up to his apt last name and bringing out people's deep artistic self-expressions. He sees his tattoo work as a vessel for inner art vision innate in everyone. Muse takes deep personal influence from history and his culture, but he believes thoughtful detachment is always key to appreciate the full scope of beauty. He also created this week's Gazette cover.
Visit musearttattooco.com and museartsociety.com.
Provided
Marcus Muse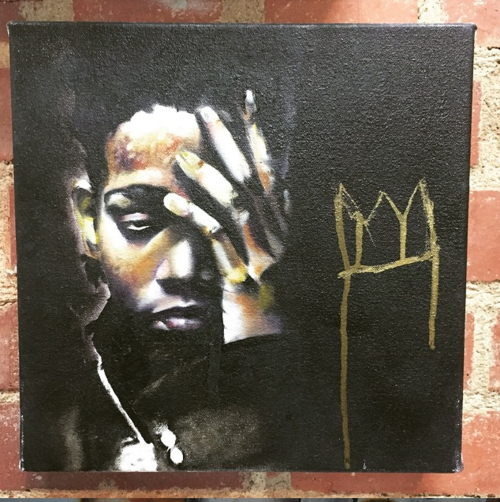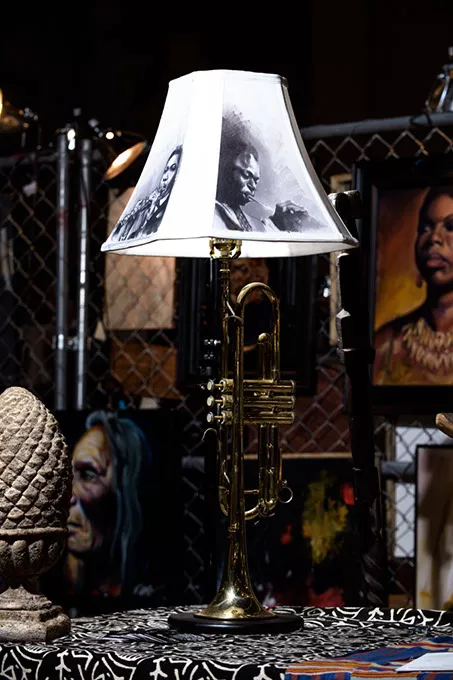 Marissa Raglin
Those who think collage-making is for grade-school art class or impromptu Mother's Day gifts clearly have not experienced Marissa Raglin's exemplary work. Using a precision hobby knife, she carefully extracts image fragments from magazines, books and postcards to create minimalist, ethereal, often whimsical collages that she then finishes with resin.
The unaltered images are intriguingly transformed simply by providing them new context through collage. Raglin's grandfather, a skilled carpenter, provided her earliest art inspiration. Her passions were refined as a youth during weekly after-school art classes at Hobby Lobby. Her work was recently exhibited in Brooklyn, New York.
Locally, she contributed to 2015's large-scale Elaborate Collaborate exhibition and now works with the Intentionalists, a small group of local artist friends — including Gayle Curry, Heather Clark Hilliard, Josh Vaughn and Brendon Williams — to set monthly art goals. She also is director of museum experience at Oklahoma Hall of Fame at the Gaylord-Pickens Museum.
Visit mraglinart.com.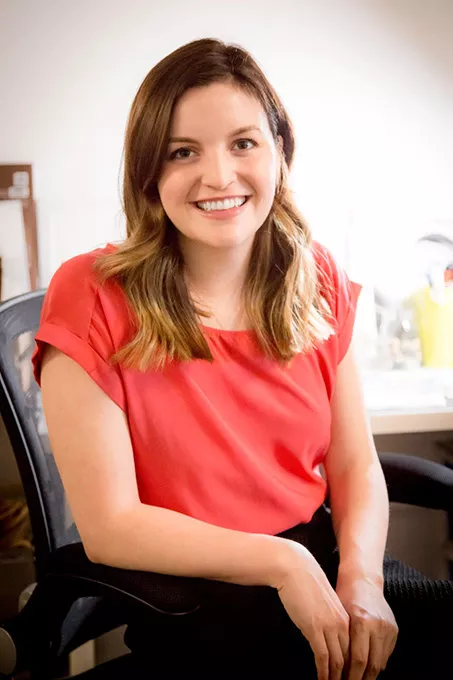 Provided
Marissa Raglin
Provided
Marissa Raglin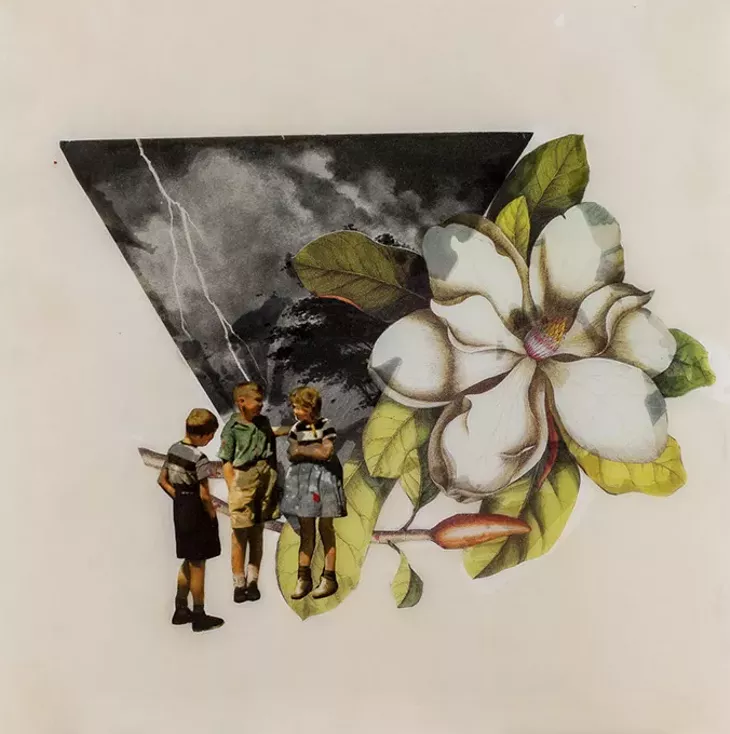 Lopeeta Tawde
Lopeeta Tawde takes a lot of her inspiration from science, biology and nature. The influence is apt, because her jewelry pieces seem to take on a life of their own. Tawde grew up in Mumbai, India's most populous city. The metalsmith and art jeweler enjoys working with many different metals and precious and semiprecious gemstones. She has also worked with pumice, stone, leather, loofah, bones and more.
More recently, she has been fascinated with bioluminescence. A recent exhibition at University of Central Oklahoma's Melton Gallery featured a unique collaboration with the school's dance department. Students wearing her luminescent jewelry danced under black light to trance music, creating an almost underwater feel to the production. Tawde's biology and botany studies grounded her in the microscopic investigation of living tissue and developed within her a strong appreciation and respect for the course of creation, division, growth and death.
When not designing jewlery, Tawde relaxes by working with watercolors or by heading out into nature — the place where she feels truly happy.
Visit lopeetatawde.com.
Provided
Lopeeta Tawde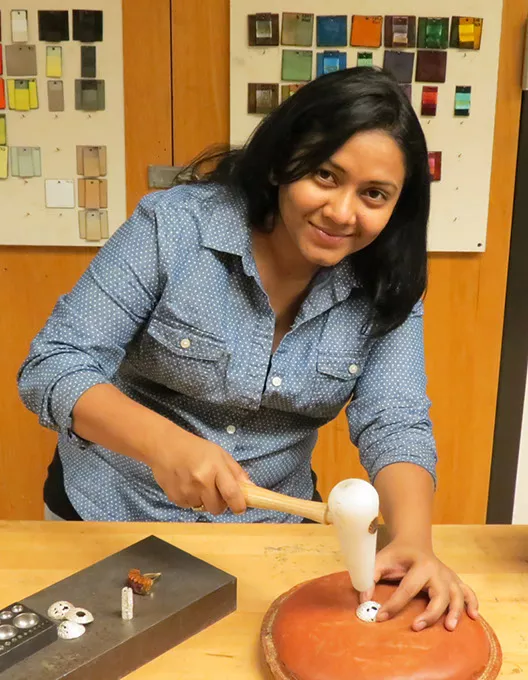 Provided
Lopeeta Tawde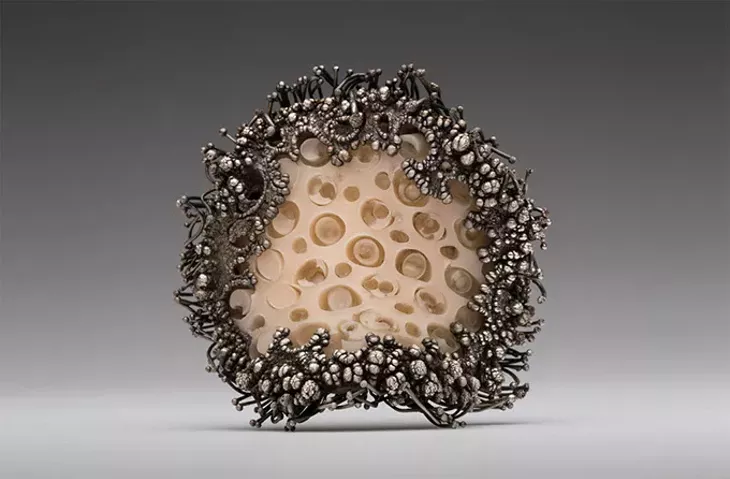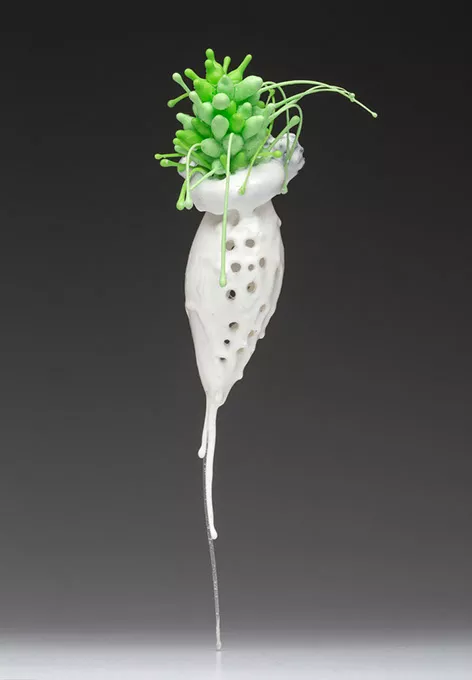 Print Headline: Big impressions; Oklahoma City's art community is eclectic and expansive. Here are eight visual artists you should know right now.