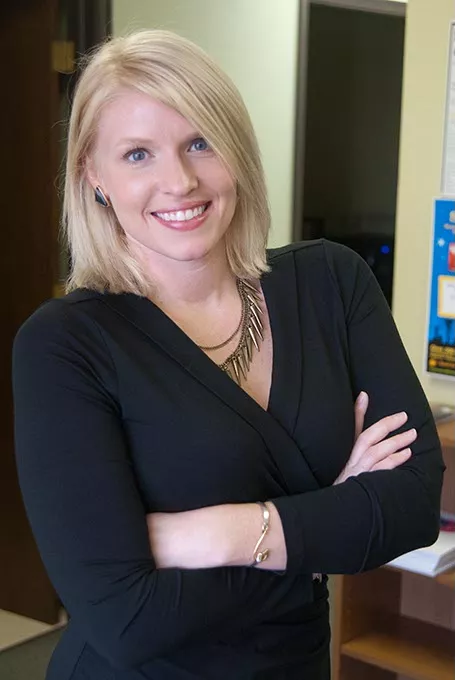 Oklahoma City just won big by adding Holly Moye to the ongoing list of wonderful people impacting our city in the arts and culture. Oklahoma Visual Arts Coalition (OVAC), a statewide nonprofit committed to supporting artists, has announced the selection of Moye as its new executive director.
Moye is a summa cum laude graduate of the University of Massachusetts Boston with a B.A. in art and art history along with an M.A. from Boston University in art history. Most recently, she served as the director of summer and external programs at ArtsBridge, a Boston-based multidisciplinary consultancy connecting students and performers with educational and growth opportunities in visual and performing arts. Previously, Moye worked with a political campaign-consulting firm.
Her strategic vision includes expansion opportunities to Oklahoma's visual artists, and according to OVAC Board President Renee Porter, that resonated with the OVAC selection committee.
"She has immediately embraced our role as a statewide organization and was in Tulsa on her first day," Porter said.
In her role as executive director, Moye will lead the growth of the organization and ensure success in programming, finances and operations. Her experience in arts education will help OVAC enhance programs for artists and the public.
Cover: Christopher Street/Photo: Mark Hancock
"I'm looking forward to translating my passion for education development in the arts to OVAC's strong history of successful programming," Moye said.
Educational offerings at all levels ensure greater participation and support within the arts community, and OVAC's goal is to support Oklahoma's visual arts and artists and their power to enrich communities.
"One of our goals at OVAC is to increase public awareness surrounding Oklahoma's visual artists," Moye said. "Through arts education, we can continue to promote an enhanced understanding and appreciation of the arts statewide."
One of Moye's foremost goals, however, is to learn everything she can about Oklahoma. She has been out every day, gathering feedback about how OVAC can continue to serve artists throughout the state. From listening to supporters and artists to experiencing Oklahoma culture firsthand, she has gained a better understanding of the community's needs.
In 2015, Moye will launch a Cheers to Careers table-talk series that will unite practicing artists and OVAC supporters for a lively conversation about Oklahoma's artistic future. She also plans to make greater outreach efforts to some of Oklahoma's underserved communities, as she feels they are just as pivotal to the discussion.
"Ultimately, this is how I'm building the foundation for my vision of OVAC: with the guidance of those most invested in our organization's mission and success and in the future of the arts in Oklahoma," Moye said.
While Moye jokes about the Thunder being the reason for her relocation, OVAC is what actually drew her attention to Oklahoma.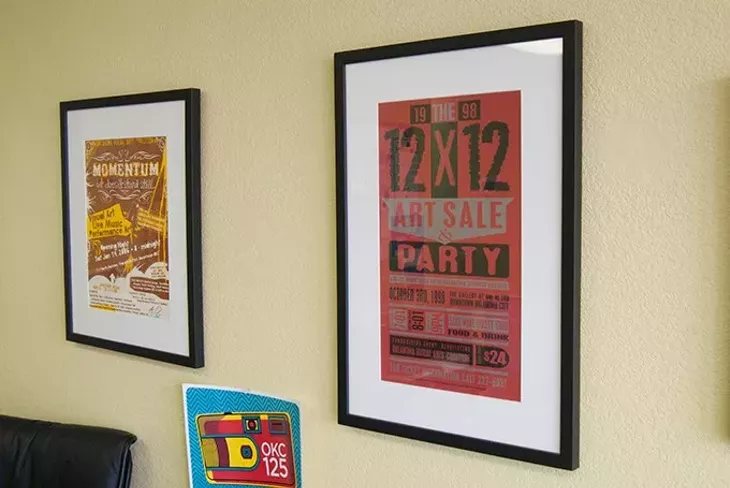 "Our mission is strong, our staff and board are dedicated and our programming offers some of the most innovative opportunities I've seen to date," she said. "When I finally came to visit, that sealed the deal."
Moye is most impressed by how supportive the community is in its commitment to the arts. Recently, she was sitting at the Oklahoma Arts Conference luncheon and grew teary-eyed thinking about how lucky she is to have been accepted into such a wonderfully inspiring group of people who come together each year to grow, learn and bring art and positive change to the lives of Oklahomans.
"I think Oklahoma City and many other places throughout the state are making rapid growth in support of arts," Moye said. "It's clear that Oklahoma is at the forefront of creative cultivation."
That excitement is contagious — for the community, for the state and for the arts. It takes time for someone to adjust to a new state, but Moye brings a passion for Oklahoma arts like she has been here her entire life.
In OKC, a thriving arts community is a sign of cultivation, demonstrating an acceptance of traditional and progressive ideas. It also shows the city cares about its aesthetic environment.
OVAC members and supporters are invited to meet Moye and learn about upcoming OVAC programs. A reception will be held 6-8 p.m. Thursday at Istvan Gallery, 1218 N. Western Ave.
For more information or to RSVP, call 879-2400 or visit ovac-ok.org.
Print headline: Community outreach, With a new executive director in tow, Oklahoma Visual Arts Coalition has an ambitious new vision for the community.