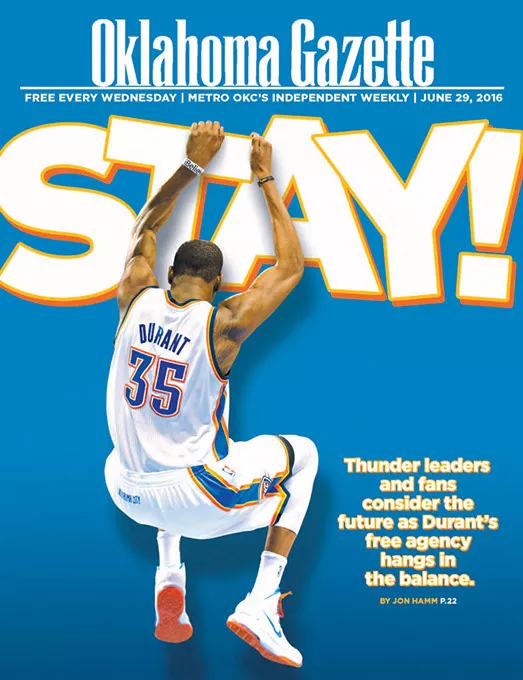 Cover Design: Christopher Street
As a free agent, Kevin Durant's future in OKC is uncertain, and many factors will play in his decision to stay in OKC or move on to another team.
By Jon Hamm. P. 22?
To read the full story, pick up your copy at any of our 800 metro locations on Wednesday!