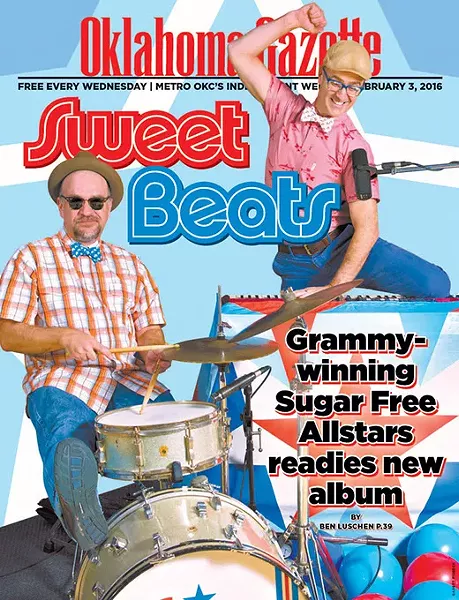 Photo: Garett Fisbeck / Photo illustration: Christopher Street
On the day of Sugar Free Allstars' recent Oklahoma Gazette cover shoot, Chris Wiser, keyboardist and vocalist, removed one of his trademark bow ties from the console of his truck and hustled back into Bell Labs Recording Studio. Grammy winners Wiser and Rob Martin were in the mixing stage of making their self-titled, fourth family-friendly album, due out April 4. By Ben Luschen, P. 39.
To read the full story, pick up your copy at any of our 800 metro rack locations on Wednesday!