From the beginning of her marriage, Tina Jones was exposed to verbal aggression as her husband did everything in his power — yelling, name-calling, blaming and threatening — to control her. The abuse often escalated from threats and intimidation to verbal to physical violence.
After an all-night fight that ended with her husband squeezing her throat, Jones left.
She recounted the years of terror to her parents and brothers and, later, to an attorney and counselor. Only then did Jones begin to realize that the 25 years of abuse he inflicted was against the law.
Divorce papers didn't end the violence. Jones would peek through the windows of her Rush Springs rental home and watch as his vehicle slowly passed by. She would answer her phone only to hear him spew sinister comments at her.
One August evening in 2003, two months after a finalized divorce, Jones answered her phone and heard her ex-husband's voice. This time, he threatened her life.
Jones called the police, like she had done many times before, and reported the threat.
After an officer left her home, Jones, along with her daughter, daughter-in-law and two grandchildren, heard what they thought was a light bulb exploding, only the lights were still on. A bullet raced through her kitchen window and struck the refrigerator next to her.
It all happened so quickly.
Jones watched the front door knob jiggle just before her ex-husband broke through it, firing into the house as she and her family raced for cover. Jones tripped, and looked up to see the barrel of his gun.
She pleaded for her life.
He pulled the trigger, but nothing happened. As she scrambled to her feet, three more rounds exploded. One grazed her head and another struck her hip. His gun emptied, he left.
Once again, she survived. Jones embarked on a journey through the court system, which she believed would protect her and ultimately bring justice to her and her family.
During a three-hour preliminary hearing, Jones was ridiculed by her ex-husband's criminal defense attorney. She gave an equally traumatizing deposition with the same attorney. She also was sequestered from the trial except to give her testimony. Jones — and many victims' right advocates — believe the court system had allowed her to be victimized again.
"We, as victims, should not have to go into a courtroom and be victimized again and again," Jones told Oklahoma Gazette. "That's what is going on. If this is not the answer, we need to find an answer. I believe Marsy's Law is a step in the direction. … Marsy's Law is critical for letting women know they can come forward and they will not be victimized again by the people who are supposed to be helping them."
An answer
Jones' voice joins a chorus of Oklahomans, many of whom are survivors of violent crimes, calling for state lawmakers to approve a ballot measure to amend the Oklahoma Constitution.
Senate Joint Resolution 46, passed on a 43-2 vote in the state Senate last week, would allow voters to amend the Oklahoma Constitution to embed certain rights for crime victims, who "shall be protected by law in a matter no less vigorous than the rights afforded to the accused."
If approved by both House and Senate, the measure would then go to a vote of the people in November 2018. If passed by Oklahoma voters, supporters say victims would be notified of their rights during their first contact with law enforcement and provided the opportunity to have a voice in every major step of the criminal justice process.
A similar measure, House Joint Resolution 1002, moved through the Oklahoma House this session.
Chickasha Republican Rep. Scott Biggs, the leading state lawmaker for Marsy's Law, sees the measure as an effort to strengthen victim rights. The law is named for Marsalee Nicholas, who was killed by her boyfriend in 1983. A week after her murder, her mother was confronted by the accused, who was released on bail, at a grocery store. The family was unaware that the defendant had been released.
Marsy's Law legislation has been enacted in other states. If approved, it would allow lawmakers to move forward with plans to produce Marsy's Law cards, which law enforcement officers would give to victims and their families at crime scenes. The card informs victims of their rights.
While the legislation has earned relatively few "no" votes, critics of Marsy's Law generally oppose amending the constitution.
In other states, criminal defense lawyers have argued victim notification processes might delay cases and create an inappropriate role for victims and families in prosecutions.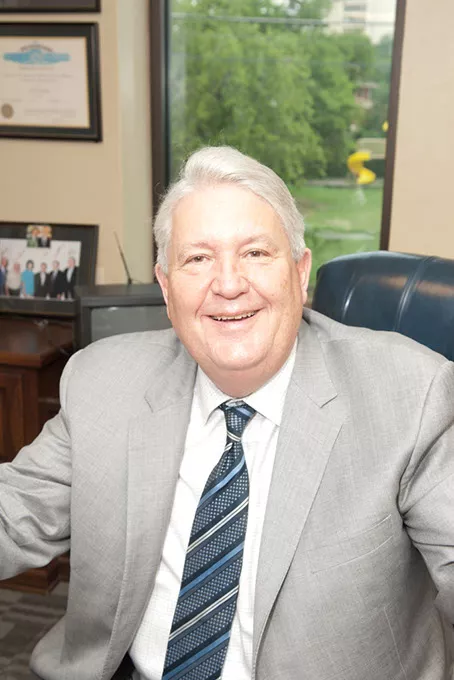 Next step
More than 30 years ago, violence victims had few legal rights within the criminal justice system. Former Oklahoma Attorney General Mike Turpen, a vocal victim right's advocate in the 1980s, recalls those days well.
As the legal advisor to Muskogee Police Department in the late '70s, Turpen remembers seeing police step over bodies to serve suspects Miranda warnings.
"From that moment on, I thought we could do better," Turpen said as he recalled the days before the 1981 Oklahoma Crime Victim Bill of Rights.
"Back then, we never went over to the man who had just been robbed, the woman who had just been raped or the couple who had their farm burglarized," he said. "We never went over to those Oklahomans and read them their rights as victims of crimes because they had no rights."
Turpen observed rape victims paying for their own rape examinations, burglary and robbery victims encountering law enforcement barriers when getting their stolen property returned and violent crime victims seated very near defendants in courthouse waiting rooms.
Oklahoma Victim Bill of Rights changed that by adding laws to address victim compensation, restitution, criminal sentencing impact statements, protection against intimidation, prompt property return and separate victim waiting areas in the courthouse. Perhaps most important, a witness rights advocate position was created at district attorney's offices statewide to ensure victims had a voice in the court process.
More than three decades later, Turpen advocates once again for crime victims.
"The ultimate victory over victimization is to have victim rights inscribed in the constitution," Turpen said.
He believes Marsy's Law is in "no way shape or form" an attempt to strip defendants of their rights.
"It is about balancing the scales of justice. [Defendants] have their constitutional rights," Turpen said. "Why can't the victims have theirs as well?"
Increased awareness
In any TV crime show, officers "read the rights" — the Miranda warning — to suspects. What's often missing from those scenes and storylines are the victims' experiences as they enter the criminal justice system, said Janet Peery, YWCA Oklahoma City CEO.
"The public, for the most part, doesn't understand that victims have rights as well, or that they even should have rights," Peery said.
The image of the criminal justice system that Peery sees in her day-to-day YWCA work is very different from the one depicted on television, especially for domestic violence victims.
Through a variety of tactics, batterers and their attorneys can manipulate justice system processes.
Since most criminal convictions result from plea bargains, a process of negotiations between prosecutors and defense attorneys, victims can feel left out when prosecutors don't consult them.
"Perpetrators have the right to address their accusers, but it can be dragged on and on," Peery explained. "Victims can be taken to court over and over, sometimes over a period of years. The right to a speedy trial doesn't happen for victims. … The process of the court just re-traumatizes victims."
At YWCA, staff work to empower domestic violence, sexual assault and stalking victims by increasing their knowledge of their rights in criminal justice and restorative justice processes. Peery has pondered the question: "Do other victims know their rights and exercise those rights?" She said Marsy's Law is key to increasing public knowledge of victims' rights and ensuring their voices are heard through the court process, she said.
As Oklahoma wrestles with criminal justice reform measures, Peery sees opportunity.
"We really have an opportunity to turn Oklahoma around and change the statistics that haunt us in so many ways," Peery said.
Testimony for change
Oklahoma's troubling domestic abuse and violence statistics, including the state ranking No. 6 nationally for women killed during intimate partner violence, bothers Jones.
She responds to the crisis through reaching out to help other survivors through Celebrate Recovery, a Christian-based 12-step program for healing.
Healing from the trauma of 25 years of abuse, along with the shooting and the emotions built up over the trial, has been a slow process.
Sharing her testimony with others has helped. As has witnessing the votes in favor of Marsy's Law in a House committee meeting.
"The fear does something to you," Jones explained. "You just don't work right anymore. Your fighter fluid is gone and you are broken. We have to tell women there is an answer. There is a way."
Print headline: Victims' rights; Crime victims, domestic violence groups and others advocate for Marsy's Law.