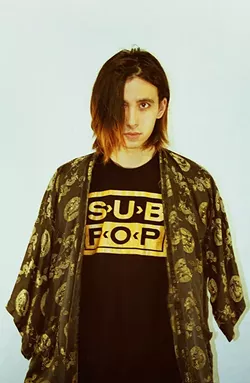 Alexa Lopez
Cullen Omori promo photo
In the aftermath of Smith Westerns, Cullen Omori has learned to seize his moments.
Omori is best known as the long-haired lead vocalist for the former Chicago indie rock act in which he performed with his brother and another member. Smith Westerns, once one of the nation's fastest rising guitar bands, announced its breakup in late 2014, citing creative differences.
Omori last spoke with Oklahoma Gazette in 2011. The band played Norman en route to Austin City Limits. Almost five years later, the new solo act sits in a dealership parking lot. He's negotiating a van purchase, which he'll use on his upcoming U.S. tour promoting his post-band debut. New Misery hits streets March 18.
On that tour, Omori plays 8 p.m. Tuesday at Opolis, 113 N. Crawford Ave., in Norman.
Half a decade ago, Omori was so enmeshed in the rise of Smith Westerns that he now thinks he failed to appreciate what a special time that was.
"I know that now," he said, "but when I was younger, I would just get too caught up with getting to the next step."
There's a fine line between satisfaction and ambition. It's a line Omori now toes. It's good to want more; he said that desire can drive a creative force within. However, those accomplishments are hollow victories if he cannot step back and enjoy them.
New project
Including Smith Westerns projects, New Misery marks the third album release Omori has planned and executed. He said each new one is nerve-wracking because something he spends a year or two writing is suddenly open for public comment and interpretation. He anticipates the public's reception of New Misery will be particularly straining.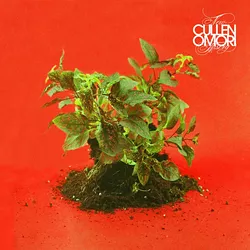 For the first time, his name alone is on its cover.
"It only takes a writer or a site an hour or whatever to write their 400-word article and tear you apart," he said. "You're opening yourself up for criticism but also praise."
Still, Omori said he has a lot to be optimistic about. Smith Westerns' records were largely well received by critics. Feedback for his solo debut so far been positive.
Omori trusts his new label, Sub Pop Records, will perform well and get his music in front of the right people.
New Misery is an album informed by, but not aspiring to be, today's Top 40 hits. After Smith Westerns ended, the musician found himself in a menial job at a medical supply company. Workdays, all he listened to were the biggest pop songs on the office radio.
He became intrigued with the idea of pairing new and interesting chords with conventional pop song structure. After hours on the job, he headed home to interpret what he heard.
"I'm not the best musician in the world, and I'm not the best singer," he said. "I can't immediately recreate what I hear. When I try to copy what I think is great, somewhere along the way, I create something that is influenced by that, but my own."
While Smith Westerns' influences were clear in its songs, Omori said his new project does a better job of putting those influences — David Bowie, Oasis, The Strokes — on full display while avoiding cutesy nods that can overshadow his uniqueness. New Misery is simultaneously all those influences and none of them.
New perspective
Omori said he likes that people are still interested in his music.
The experience of seeing his old band burn bright and then publicly flicker out was not fun. During most of its run, Omori believed Smith Westerns would last forever and had nowhere to go but up.
Now, he said he's focused on being happy as a musician.
"It's not like I have to be the biggest band in the world, nor do I want to be the biggest band in the world," he said.
Writing New Misery was therapeutic. It allowed him to work out fears that he somehow failed or lost his identity.
For so long, he thought of himself as the frontman of Smith Westerns.
He is now OK being Cullen Omori, independent artist.
"I got punched in the face, and I'm back here again," he said. "I'm doubling down, you know? I just want to play music, and that's all I want to do."
Print headline: Making Misery, From the fallout of Smith Westerns, Cullen Omori finds himself again.