deadCenter Film Festival
Wednesday-Sunday
deadcenterfilm.org
See related stories and the festival program in this issue.
---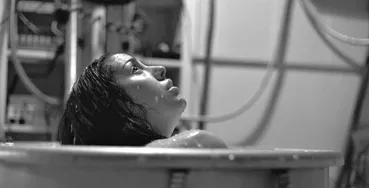 Of the 106 movies screening at this year's deadCenter Film Festival Wednesday-Sunday, 24 are Oklahoma projects or have Oklahoma connections.
A team of 100 screeners helped narrow a list of 1,200 submissions from across the globe. The ones with the highest ratings are more closely considered as deadCenter officials plan what shows at the festival.
deadCenter Artistic Director Lance McDaniel said if a project is highly scored and compelling, it makes the cut.
"The only time your film, if it rated really high, wouldn't get in is if there's multiple films that are the same [topic]," he said.
Heartland and Great Plains stand out as two of the biggest locally made feature-length films selected.
Heartland was written and produced by Velinda Godfrey, an Oklahoma-born actress who also plays the lead. Great Plains was written by Oklahoma writer Kristopher McNeely and produced by Mike Leahy, who made Oklahoma-filmed sequels to the Hellraiser and Children of the Corn horror franchises.
Kim Haywood, deadCenter director of programming and education, said another local movie to see is black-and-white thriller Electric Nostalgia by director Jacob Burns, a festival veteran who is screening his first feature-length project at this year's event.
Haywood said she believes deadCenter's 16-year run has fostered an uptick in the number of local projects being produced. She also gave credit to education programs at schools like Oklahoma City Community College, Oklahoma City University, the University of Oklahoma and the University of Tulsa.
"These schools are pumping out these filmmakers, they're making films, they have a platform here where they can show their films; it's just this vehicle where they can practice their craft," she said.
Provided
Iancu "Bunee" Tomlinson's short film Bunee: The Boy from Constanta played at Cannes Film Festival in May.
Native genius
Iancu "Bunee" Tomlinson got his first project into deadCenter in 2009 as a high school student. This year, he screens his short
Bunee: The Boy from Constanta
, which also was featured in May in The American Pavilion's Emerging Filmmaker Showcase at Cannes Film Festival.
"I think a lot of that would not have happened if deadCenter wasn't here because he had a place to show his film; he had a place to show other films," McDaniel said.
McDaniel, a filmmaker who directed O, Brother!, also featured in this year's festival, said another contributing factor to the state's growing movie scene is Oklahoma Film & Music Office's rebate program. McDaniel said his projects do not meet the $50,000 budget minimum to qualify for the rebate, but the offer is critical for outsiders who want to work here.
"Without the rebate program, you would not have a single visiting film," he said.
This year, the Oklahoma Film & Music Office also supplies one of the event's most intriguing new moviemakers. Yousef Kazemi has worked for years assisting filmmakers in the state but had never helmed his own project until this year's short, Yes, We're Open.
The project is based on the experiences of Kazemi's father, an Iranian immigrant in Oklahoma who got by in America by running a small corner store. Kazemi does location scouting for the Film & Music Office and worked on the 2013 movie August: Osage County featuring Meryl Streep.
McDaniel said he suspects being around a high level of the business made Kazemi think twice about starting his own project but everyone is happy he made that jump.
"It's a joy for us because he has been a super awesome part of the film industry for a decade but was never making movies," he said.
The festival has grown rapidly in recent years, but McDaniel said an increased filmmaking interest in the state likely will not translate to an increase in projects accepted into the event.
"If you take too many, then you're getting into films that we wouldn't be proud of," he said. "We will never do that."
Print Headline: Local talent, Nearly a quarter of the 106 films at this year's deadCenter festival have Oklahoma ties.