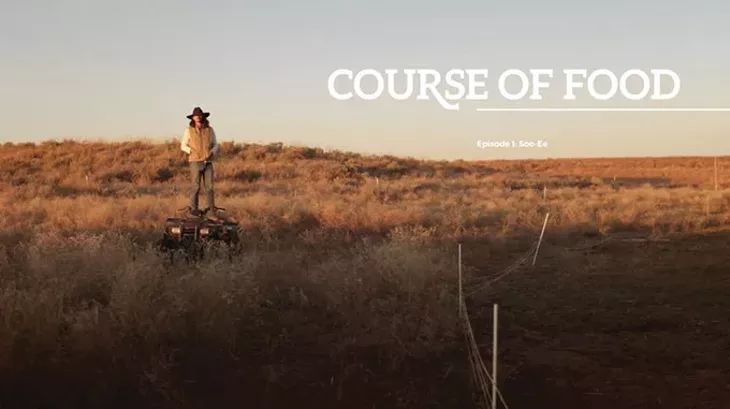 Related content:
• deadCENTER Film Festival celebrates 15 years. • 2015 ICON award winner and honorees. • Commentary: Becoming an art-smart city, by Tyson Meade. • Satanic black mass documentary: The Real Enemy. • The life and times of a freewheeling legend: Being Evel. • Foodie favorites: Course of Food, City of Gold and The Last Sandwich. • Recommended: Special event screenings, LGBTQ, topical history, music, feature-length Oklahoma. • Dead Drunk Festival is Award Winning. • Oklahoma Gazette's official deadCENTER Film Festival program.
---
Marc Dunham wants more.
As executive producer of Course of Food, he hopes it's the first in a series of documentaries highlighting independent farmers, growers, producers and artisans.
"Small-time entrepreneurs really have an impact on the food we eat," said Dunham, director of the Francis Tuttle School of Culinary Arts. "Big companies have the microphone all the time. These people don't have a platform."
The documentary which premieres as part of deadCENTER's Okie Not So Short Shorts showcase Saturday and Sunday, centers on Waynoka hog farmer Andy Bowen.
A former restaurant worker, Bowen says in the film that he looked at the products they were getting to cook with and thought he could do better. So he moved out to his father-in-law's land and began raising animals.
Why pigs? Because it was the one thing his father-in-law didn't know much about and Bowen wouldn't feel stupid all the time.
Course of Food is introduced by Dunham and features him during a closing cookout, but for the most part, the episode eschews narration and lets Bowen live and breathe on camera.
It's a loving look at the sometimes harsh and frustrating work of sustainable farming. The camera finds Bowen contemplating, sitting and smoking alone outside, moving his hogs through grazing areas and meditating on the meaning of what he does.
"Raising hogs on pasture is a struggle. Just logistically it's a struggle," Bowen said. "There are good reasons people raise them in barns."
Hogs are destructive. It would be easier to keep them packed together in a building, but that's not the kind of rancher he wants to be. Bowen's goals are to give pigs a happy life, to honor them and raise them in such a way that they are the best for people to eat.
Dunham said what helped him first click with Bowen was their shared thinking on food and sustainability.
"Really, Andy's choice in life — and why we get along so well — is a different way to look at why we're here," he said. "Some people think we're the master of our dominion and they have that 'Earth is here for us' mentality. In the other camp, where Andy and I are philosophically, we view ourselves as stewards. Earth is a gift, and our job is not to be its master but its caretaker."
From a chef's perspective, Dunham said Bowen's hogs are excellent. The fat-to-meat ratio, the firmness, the taste — everything is better.
"Have you ever picked up a Hormel pork tenderloin at the grocery store? It's almost slimy," he said. "That's because of the things they're fed, how they're raised. If they're raised right, fed right and treated right, they yield a better end product."
That's true for Course of Food as well. Dunham and director Christopher Hunt put all the right ingredients into their documentary. The result is a film that gives the audience perspective on the life of an independent grower and explains, without preaching, the philosophical questions involved in the foods we eat.
"Every person that worked on the film in one way or another did it because they believed in the vision," Dunham said.
Now, they hope audiences enjoy the film and maybe ask themselves a few questions about where their next meal really comes from.
Note: Find times, ticket info and more in the official deadCENTER program in this issue.
City of Gold
Food lovers at deadCENTER must get to a screening of City of Gold, the documentary about famed Los Angeles restaurant critic Jonathan Gold and his love affair with the city's diverse menu.
Gold is a Pulitzer Prize-winning writer with a penchant for discovering the best Los Angeles has to offer, from food trucks and burger joints to the mom-and-pop ethnic restaurateurs living the American dream.
The film features interviews with a number of chefs and city luminaries, but the most illuminating sequences are those spent one-on-one with Gold. His path from proofreader to food critic and champion of the true Los Angeles is both humorous and insightful, especially for those who love to eat their way through a new city.
City of Gold will be shown Saturday and Sunday.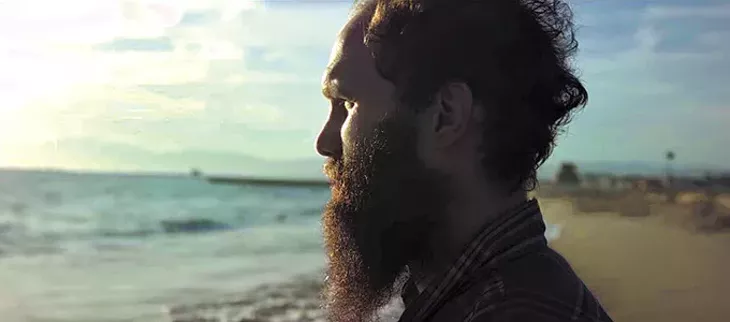 The Last Sandwich
From the demented minds behind S&M Lawn Care and Cinema Six comes the short The Last Sandwich. Written and directed by Mark Potts, it tells the story of a man who has forgotten how to make sandwiches.
"I like sandwiches, and I thought the idea of a guy who forgot how to make them was really stupid. But then I put it in a serious context, and while still stupid, it made me laugh very hard and that made it worth making," said the Norman native. "Some of the other guys weren't so sure, and I just asked that they trust me. In the end, I think they were wrong not to trust me but also very right."
Potts said after the script went through a few drafts, the shoot came together quickly and was edited and color-corrected in just a few days. This was another collaboration with the group HeckBender (Benjamin Crutcher, Winston Carter and Brand Rackley), which Potts has been working with for more than a decade.
"I think it's a short that lives or dies in the first 10 seconds," he said. "You really have to give yourself over to the premise in order to see why we thought it was funny."
The Last Sandwich screens Thursday and Saturday as part of the Comedy Shorts program.
Photo by Mark Hancock / Composite and design by Christopher Street
Print headline: Delectable cinema, Satiate your cravings for original and food-themed movies with these deadCENTER Film Festival standouts.