Alexa Ace
Green Hope Wellness owner Renee Harper stresses the importance of discussing current medications and possible counteractions with medical marijuana.
With new dispensaries opening their doors weekly and harvests starting to fill shelves, would-be patients are scrambling to find doctors with openings and answers to their medical questions.
As of Dec. 2, 22,571 patient applications have been received by Oklahoma Medical Marijuana Authority (OMMA) and 17,122 have been approved, according to its Twitter account.
Several metro-area offices on the voluntary registry of physicians aren't even answering their phones, with messages saying that they're booked into the new year. Another practice said to expect calls back within 48 to 72 hours.
With limited slots at scattered patient drives and some applicants reporting doctor's visits costing over $250 at some practices, obtaining a medical marijuana license can be harder than getting your hands on medical marijuana.
For those still seeking an immediate appointment, Green Hope Wellness Clinic, 2309 S. Interstate 35 Service Road, in Moore, might be able to help. Owner Renee Harper has four doctors on-site for six days during the last two weeks of December. Appointments are scheduled six minutes apart and can be made online. Harper said they can easily see 150 people in a day. An appointment currently costs $125.
"The way it is now, I take walk-ins every day up until an hour before they stop seeing patients, as well as filling appointments," she said.
Harper, a registered nurse for nearly two decades, said that some patients do not realize doctors do not have to give a reason for their cannabis recommendations.
"There's no qualifying conditions, and I don't let the doctors put qualifying conditions down because that's something that's not required and could come back to bite them. If the doctor signs the paper, they really can't deny that recommendation," Harper said. "You don't put more than you have to document because in February, they could change things and say, 'Hey, it's only good for these four things and now these doctors have written all these and we're going to reject them for all these other things besides the four qualifying conditions that we've decided it should be prescribed for.' So why would you want that information on something if you don't have to put it on there? Then they can't come back later and say, 'Hey, it can't be recommended for this, so we're going to take your card.' It's none of their business."
The doctors at Green Hope don't require a patient to bring medical records but do want to know about prescription drugs a potential patient is taking.
Harper said that there are no known medical conditions that would disqualify a patient and no drugs for which using cannabis would cause a dangerous interaction.
But some prescription drugs like blood thinners, anti-rejection medications after transplants and drugs to treat autoimmune disorders could be canceled out by cannabis and should be staggered.
"You're taking medicine to stifle something, and then you take something else to support it," Harper said. "It's kind of contraindicated like that. For the most part, it's super safe."
Another rumor going around since the implementation of Senate Bill 1446, which limits opiate prescriptions, is that pain management doctors are forbidden from prescribing to medical cannabis patients. That's simply not true, Harper said.
"It's just them running scared," she said.
That fear is now causing some pain management doctors to purge medical cannabis patients from their rolls.
"Some of these guys have been testing positive for THC forever, and then they got their card and now their pain management doctors have fired them, so I'm like, here's this big, horrible problem that's about to arise," Harper said. "I get tons and tons of calls all the time about that."
Medical marijuana is a doctor's recommendation, not to be confused with a prescription.
"That's like your doctor telling you to use some over-the-counter thing, so if they suggest, for instance, that you use Tylenol for your headache," she said. "It's the same thing, that they suggest that you use something with THC in it for whatever it is."
Another issue she has seen with new patients, especially older ones, is that their initial exposure to THC can be overwhelming.
"We're really big into education, so I do free educational classes in the evening several times a month about how to medicate with cannabis because it's all so high in THC anymore because it's bred for recreational use and grown for that a lot," Harper said. "Somebody could have a really bad experience with some high THC stuff and never, ever get benefits from cannabis because they don't know what they're doing."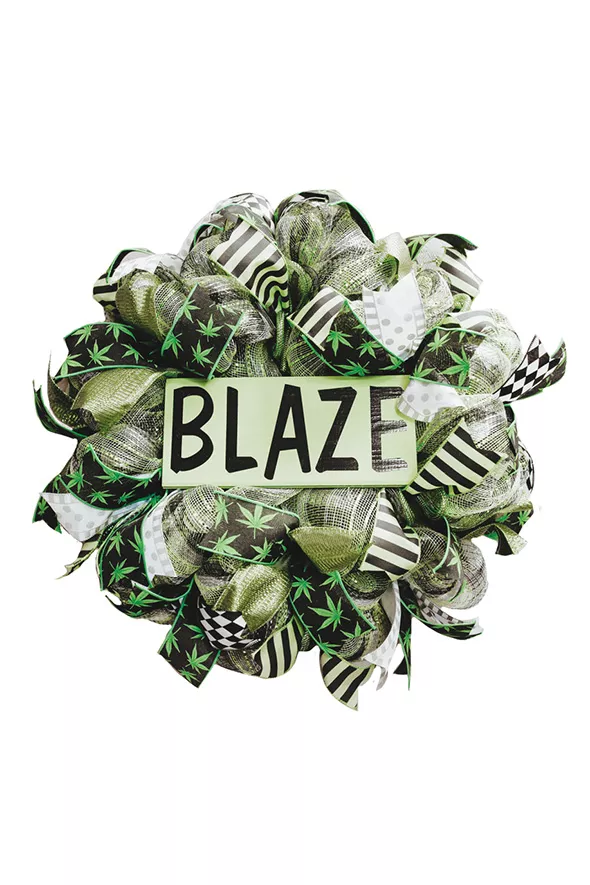 She said mixing CBD with THC is an easy way to experiment with dosage.
"CBD competes with THC for that receptor, and so it will counteract that THC," Harper said.
Harper, 57, is new to cannabinoids aside from some youthful experimentation. She first tried CBD when it became legal before giving it to her grandson.
"They wanted my 13-year-old grandson to take Zoloft because he was staying up all night and sleeping all day," she said. "I was like, 'You're not taking that crap. It's horrible.' So I gave him some CBD and it helped so much, and then I really started researching it. Lots of these kids that are all on Ritalin and Adderall and all those horrible drugs from the time they're super young. I just hear people talk all the time about how many pills their kid takes. Oh my God, it's just awful. Most of them don't need anything more than CBD."
Green Hope will also be opening its pediatric program to deal with young patients soon.
For now, it's just helping as many adults get their licenses as it can. Green Hope will take your photo and submit your application and fee for another $10.
Insurance does not apply for medical marijuana patients, so they can expect to pay a little over $100 for the license. However, Medicare and Medicaid patients are given a reduced fee of $20.
Even though the process can seem daunting, it can be done in short order with few complications, even with the high volume of patients Green Hope sees.
"Don't be afraid of the numbers. I just know how many patients they can see in a certain amount of time," Harper said. "When we get here, there's not 35 people lined up ready to see the doctor. It's just a steady flow all day long."