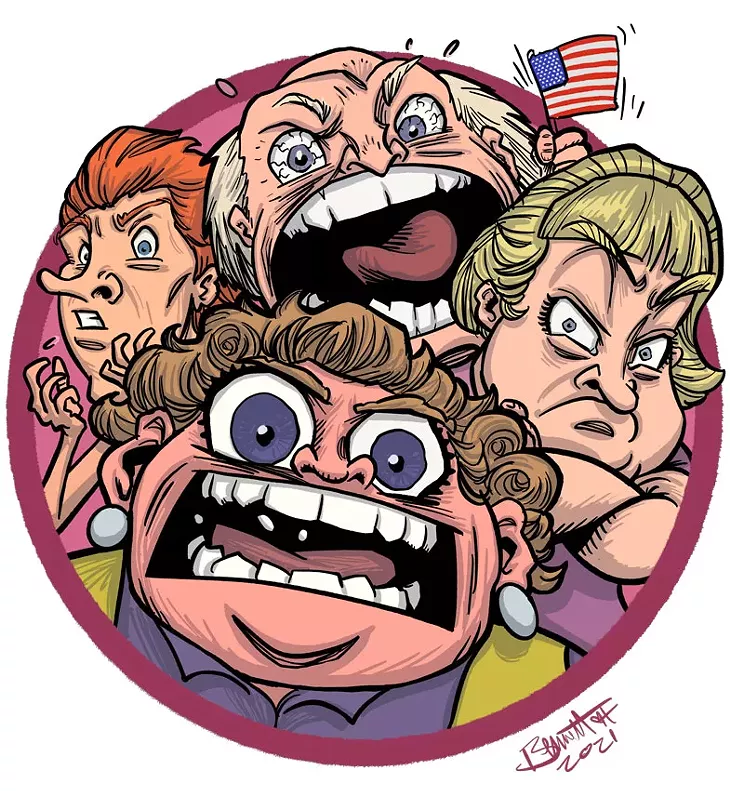 A reading of the proclamation for the first recognized Pride month in the city by Mayor Darrell Davis was interrupted by Karen … errr … Cheryl Williams.
"I am deeply offended because someone on this council felt like he could speak for all of you without your vote and most likely without your input and then shove it down my throat. That's not the America I live in," Williams said.
She goes on to name the ship her ancestors arrived in America aboard. I wonder what the name of the ship Davis's ancestors arrived on was.
Anyway…
Williams then does the city council equivalent of "I'm not racist, but…" explaining how everyone can live side-by-side with her on Lapwing Road, presumably as long as they keep their gay mouths shut and don't do any queer stuff.
If you'd like to see all the other "tolerant" citizens and straight rights advocates boast about how inclusive they and their city are before spewing their Fox News talking points, the whole sordid affair is online.
While Edmond struggles desperately to rebrand itself as something resembling a city that isn't called Stepford, it's also fitting that one of the "hip" bars in the town is called The Patriarch with no semblance of irony. Nothing against the fine selection of beers on tap there and I'm sure the employees are wonderful, but while Edmond is still the home of these bigots, it's going to be incredibly hard to convince us to sit beside them at the lunch counter.