Fall is just around the corner, which means that it will actually start to cool down. By embracing seasonal ingredients like squash and heavier items, we can all enjoy watching the leaves change with full stomachs.
By Jacob Threadgill with provided photos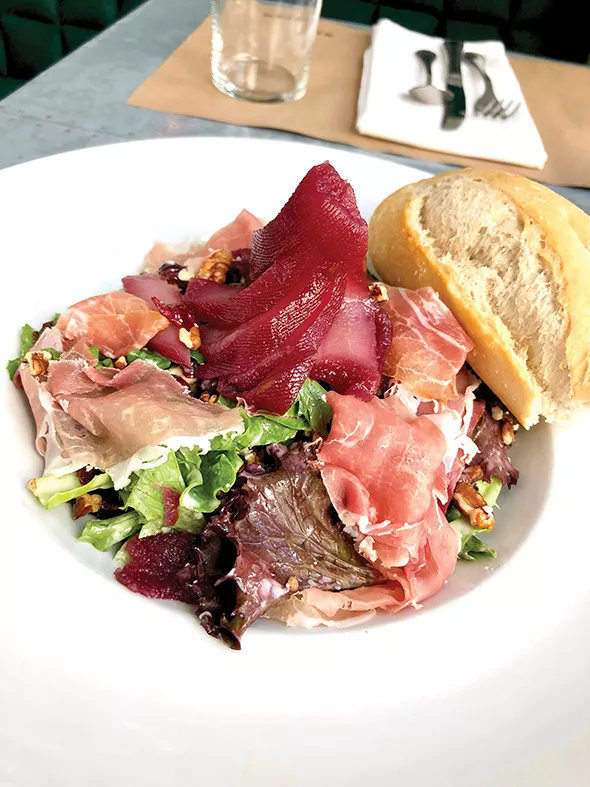 Kitchen No. 324
324 N. Robinson Ave.
kitchen324.com | 405-763-5911

The poached pear salad at Kitchen No. 324 is basically fall on a plate. The pears are poached in red wine, sugar and orange juice. The dried figs and cranberries fulfill the seasonal fruit angle. The combination of toasted pecans and blue cheese are perfect for the season, and the shaved prosciutto is better than bacon bits. Pair the salad with braised boneless short ribs and blue cheese biscuit pudding for a perfect fall meal.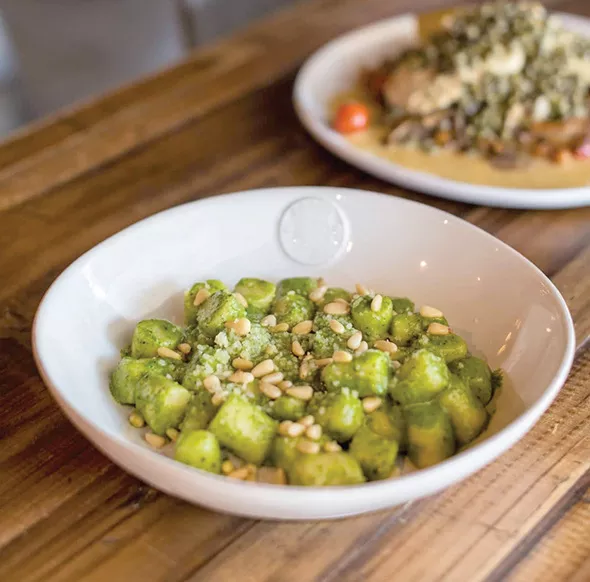 Osteria
6430 Avondale Drive, Nichols Hills
osteriaokc.com | 405-254-5058
As the weather starts to get cooler, you want a dish that will stick to your ribs. That's when we switch from regular pasta to the potato and flour puffs that are gnocchi. Osteria offers a pair of renditions that will be sure to meet your seasonal needs: the local basil pesto with pine nuts or the gnocchi with wild mushrooms in a white truffle cream sauce.
Florence's Restaurant
1437 NE 23rd St.
florences.restaurant | 405-427-3663
The yammed fried chicken is a dish that has helped make Florence's a staple in Oklahoma City since 1952. Yams are one of the restaurant's most popular sides, and they're best in the fall, so why not enjoy them smothering some crispy and tender fried chicken? If you go to Florence's on Monday, you can enjoy a classic pot roast, another fall treat.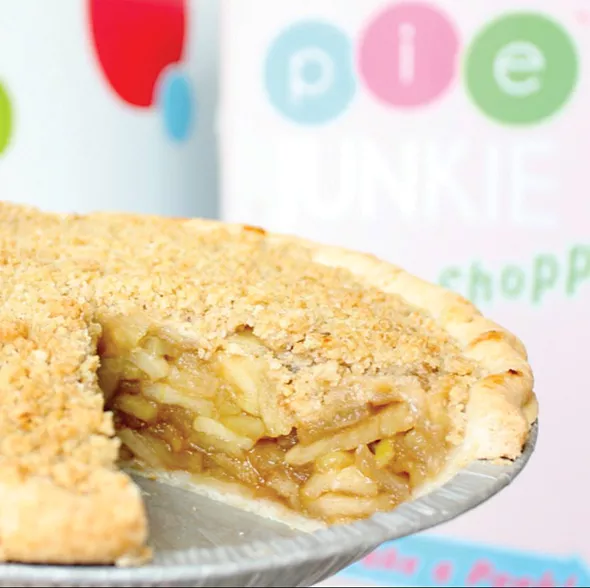 Pie Junkie
1711 NW 16th St.
piejunkie.com | 405-605-8767
Pie Junkie precooks its apples before adding them to its pie, which allows them to stuff even more fall fruit sweetness into on top of its crust. Pie Junkie's apple crumble is one of its most popular pies, and for good reason. It's good for all seasons but really hits home. Also be on the lookout for the pumpkin crumble with maple bourbon whipped cream that will debut for Plaza District Festival later this month.
Frida Southwest
500 Paseo Drive
fridasouthwest.com | 405-683-7432
Since debuting in The Paseo Arts District two months ago, Frida has been a welcome addition to Oklahoma City with its stunning dining area and much-needed Southwestern menu. The seared duck breast with blackberry-bourbon mole is one of only a handful of duck options in the city, which is perfect for fall. You get duck two ways: the breast cooked to order and a duck confit empanada. Paired with broccolini and a sweet potato gratin with goat cheese, it's a perfect fall dish.
The Wedge Pizzeria
4709 N. Western Ave.
thewedgepizzeria.com | 405-602-3477
A lot of pizza places offer spaghetti, but The Wedge embraces the fall by offering spaghetti squash that comes dressed with sauce and toppings to your liking. Squash is in season during the fall, so it's the best time to enjoy the keto-friendly dish. The proscuitto e formaggi pairs seasonal figs with proscuitto and fresh arugula.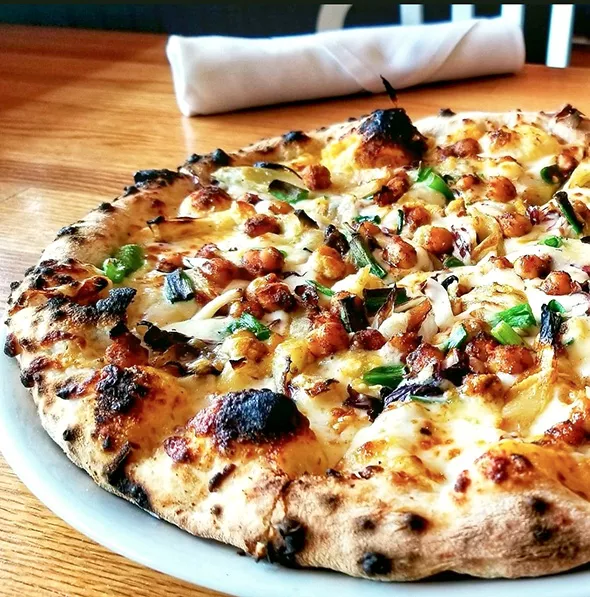 Pizzeria Gusto
2415 N. Walker Ave.
pizzeria-gusto.com | 405-437-4992
Butternut squash is one of the best fall items. You can use it to replace a lot of items, like pumpkin for a pie or a sauce on a pizza. Pizzeria Gusto does the latter with its butternut squash pizza that also includes roasted peppers, caramelized onion, mozzarella and provolone. Be sure to follow it on social media for its weekly specials, like the one from May that included butternut squash, fennel and chickpeas.