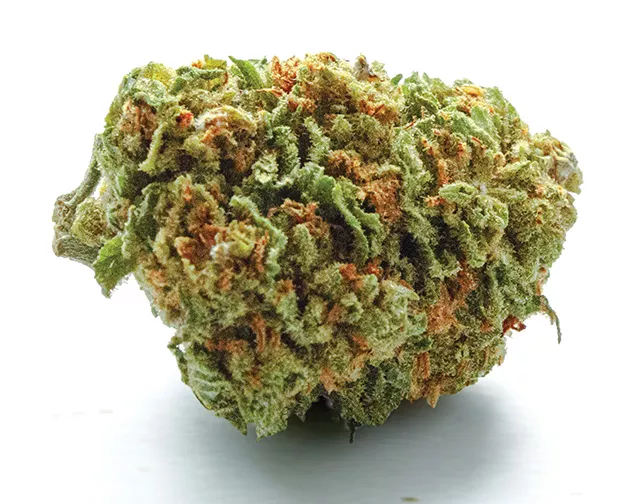 Phillip Danner
Pure Love
With the hustle and bustle of the dog days of summer behind us, school back in session and the foliage about to transition, autumn is a time to sit back, relax and reflect before the stress of the holiday season.
To that end, Oklahoma Gazette has selected three indica strains to pair with some more relaxed activities as the seasons transition.
While blueberry season ended in Oklahoma in July, there are plenty of Blueberry strains popping up in the state. The original genetics were bred from landrace strains in the 1970s by DJ Short and have been preserved by seed banks. The strain and its variants have taken home numerous High Times Cannabis Cups for indica flower over the last 20 years, and for good reason. The strain is named for its scent, which can be quite pronounced in certain cultivars. While an indica, Blueberry is known more for its long-lasting euphoric high than causing couchlock, so it is best paired with an activity that prompts some wonder. What better way than to get baked and marvel over some of the wonders at Science Museum Oklahoma? The current exhibit, Life Imagined — The Art and Science of Automata, ends its run Sept. 29, so do not dally. You will not regret toasting some and peering into the gears, levers and springs that give life to these proto-robots.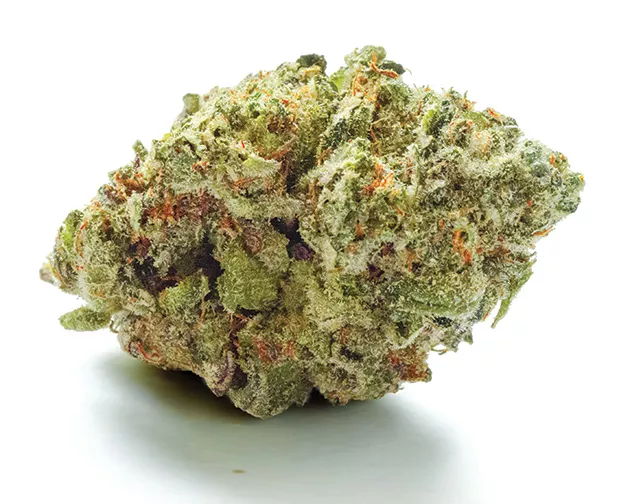 Phillip Danner
Blueberry
If you are new to cannabis, maybe going full-bore into a strain like Blueberry might be a little much, especially if you are planning to be out in public. Fortunately, there are a number of high CBD strains currently on the Oklahoma cannabis market — like Pure Love — that assuage rather than amplify the paranoia of feeling like everyone knows how stoned you are when you pass them out in the wild. Because indicas can make you drag your feet rather than prompt you to lace up your athletic shoes, the small amount of THC paired with the other cannabinoids in these strains will present an entourage effect that will leave you chilled out but not sleepy. A good place to take a relaxing walk under such conditions, especially as the trees begin to shed their leaves, is Margaret Annis Boys Arboretum at Will Rogers Gardens. However, the garden and arboretum hours change Oct. 1, so make sure to be ready to be out of the gates by 5 p.m. daily.
If you have lived in Oklahoma for at least a year, you know well how it can go from T-shirt weather to frigid in the span of a couple of hours. And for that, a couchlock strain and a streaming binge is exactly what the doctor ordered. Fire up a heavy indica like Mendo Breath and settle in to knock out a season or three in a single sitting. As the weather turns cool and the atmosphere bends toward creepy, most seasons of the original Twilight Zone are on Netflix and its sibling The Outer Limits is on Hulu. Or if you prefer something more modern, HBO's Room 104 has returned and finishes at the end of October. If gore is more of your style, Shudder will be debuting the first season of its original Creepshow anthology, with six episodes arriving Sept. 26.