Tom Dunning
Byron Berline Band plays at 2017's Oklahoma International Bluegrass Festival. | Photo Tom Dunning / provided
Oklahoma International BlueGrass Festival
10 a.m.-11 p.m. Oct. 5, 11 a.m.-10:30 p.m. Oct 6 and 10 a.m.-10 p.m. Oct. 7
W. Warner Avenue and N. Seventh Street, Guthrie
405-282-4446
Free-$86
Musicians from Oklahoma and across the country ascend on the historic city of Guthrie to celebrate bluegrass. The festival began in 1996 as a way to promote bluegrass music in the state. Now, twenty-one years later, it attracts thousands of visitors annually in early October.
Indigo Fest runs Friday-Sunday at Blue Doors at Tenkiller in Gore. | Photo Indigo Fest / provided
Indigo Fest
Friday-Sunday
Blue Doors at Tenkiller
98413 Oklahoma Highway 100, Gore
$60-$175
18+
This inaugural event uses music, art and healing to promote sustainable habits. The idea behind the three-day event at Blue Doors at Tenkiller is to make guests accountable for their own mess and waste while serving as a peaceful and relaxing place for the mind. The lineup is diverse, spanning from folk rock to hip-hop.
Plaza District Festival
11 a.m.-10 p.m. Sept. 30
16th Street Plaza District
1726 NW 16th St.
405-367-9403
Free
What's better than a free festival in one of OKC's up-and-coming neighborhoods? This all-day event packs local music, arts and food into the budding 16th Street Plaza District. Thirty-three different bands will perform on three different stages. Tulsa-based Sports and OKC's own Special Thumbs headline the night set on the main stage.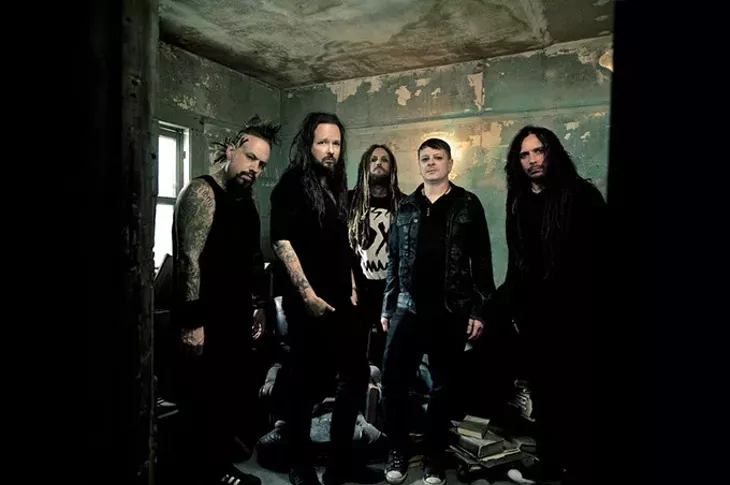 DEANKARR.COM
Korn headlines KATTfest Oct. 1. | Photo Dean Karr / Mitch Schneider Organization / provided
KATT Fest 2017
4 p.m. Oct. 1
The Zoo Amphitheatre
2101 NE 50th St
1-866-977-6849
$35-$47.50
Feeling something more hardcore? Head out to The Zoo Amphitheatre to experience some of the bigger names in the hard rock and metal genre, like Korn and Chevelle. Rock 100.5 FM sponsors the daylong event and features two stages to entertain fans.
Groovefest
noon-9 p.m. Oct. 1
Andrews Park
201 W. Daws St., Norman
Free
Music for a cause is perhaps the best way to describe Groovefest in Norman. This unique mix of arts of music helps raise human rights awareness. Once started by students, Groovefest, now in its 31st year, gives musicians an outlet to voice their passion.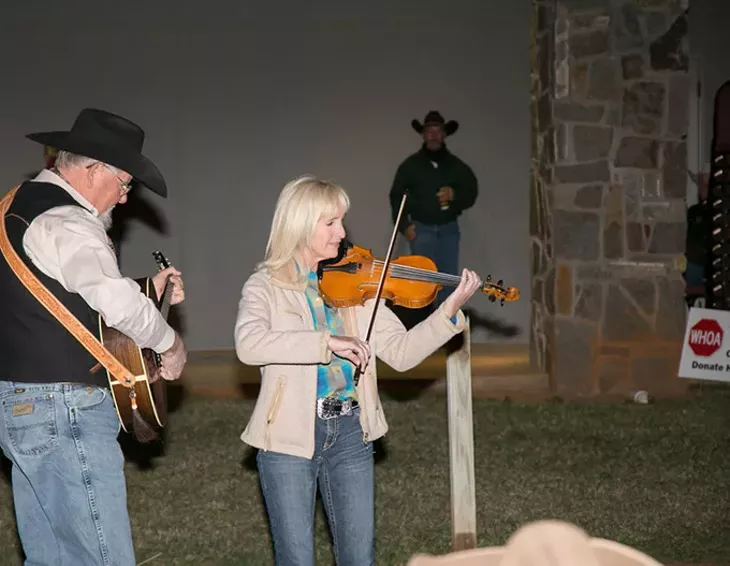 Campfires, Cattle & Cowboys Gathering in Duncan features poets and musicians. | Photo Chisholm Trail Heritage Center / provided
Campfires, Cattle & Cowboys Gathering
5-9 p.m. Nov. 17
Chisholm Trail Heritage Center
1000 Chisholm Trail Parkway, Duncan
580-252-6692
Free
Bring your boots and cowboy hats for this night of poetry featuring tall tales and folk songs. Five different open mics allow amateurs to take the stage, but poets like Jay Snider and Donnie Poindexter highlight the three-hour event. Gatherers are encouraged to bring blankets and chairs to the outdoor event.
Print headline: Musical meetings