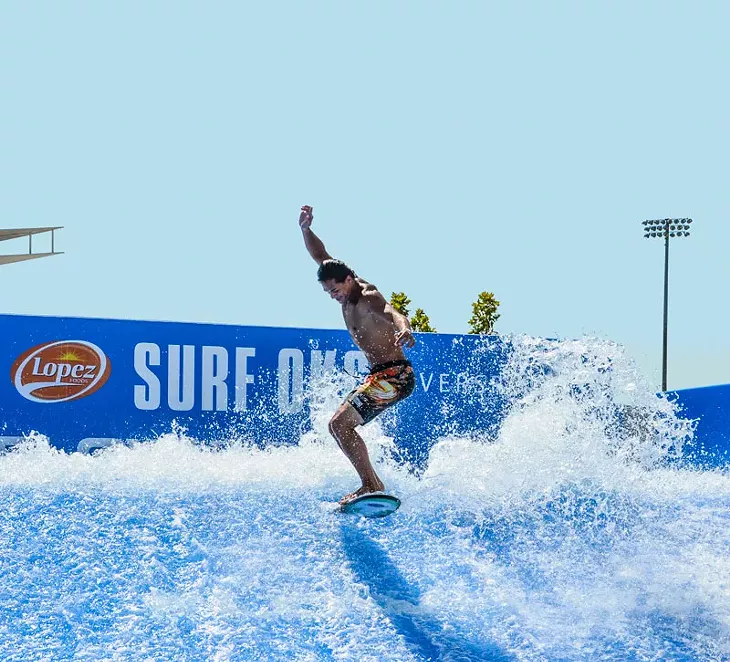 provided by Georgia Read/ Read Studio, inc. and RIVERSPORT
Thirsty Thursdays and Aloha Fridays at Surf OKC
4 p.m. - Sunset. Thursday & Friday Sept 3 - Sept 25
RIVERSPORT
800 Riversport Dr.
www.riversportokc.org/boathouse-district/adventures/surfokc/
405-552-4040 | $19.99+ (Daily)
Just because you're landlocked doesn't mean you can't catch some waves. This month, RIVERSPORT launches Surf OKC, an extreme experience suitable for all skill levels. The pool uses a trampoline-like surface, cushioning any inevitable wipeout while keeping the hightide constant. Surfers can start laying down on a Bodyboard before working up to the standing Flowboard. With Hawaiian-themed drink and food specials on Thursdays and Fridays, you can take off until the sun goes down.
Flat Tide RIVERSPORT
10 a.m. - 6 p.m. Saturday
12 - 6 p.m. Sunday - Friday
RIVERSPORT
Lake Hefner & Lake Overholser
facebook.com/FlatTide
405-552-4040 | $19.99+ (Hourly)
Kayak and stand up paddleboarding (SUP) season is upon us at RIVERSPORT's lakeside locations. A bit calmer than their surfing counterparts, the Flat Tide outings offer one of the best ways to experience the city's lake. RIVERSPORT offers lessons and programs for paddlers of all levels at each of their locations. SUP is a full-body workout appropriate for children, adults, and canines alike. Children over the ages of eight can ride independently, whereas children over the age of five must paddle on the same board as an adult. While personal flotation devices are provided, dog owners must provide their own for their pets.
Kayak Fishing
10 a.m. - 6 p.m. Monday - Friday
10 a.m. - 5 p.m. Saturday
OKC Kayak
220 N. Western Ave. (Kayaking at Lake Hefner & Overholser)
Oklahomakayak.com
405-235-2925 | $50+ (Daily)
For those looking to bring a little something home from their paddling journey, Oklahoma Kayakoffers fishing and tandem boat rentals. Fishing kayaks are generally larger, allowing paddlers to stand up while they cast and provide plenty room for tackle. OK Kayak's team of professionals are versed in the best boats and locales to advise any skill level from rookie to seafarer. OK Kayak offers the largest selection of boats, from kayaks built for long-distance, river travel to those built for lazy afternoons on the lake. SUPs are also available at OK Kayak for those looking for a bit more cardio while paddling.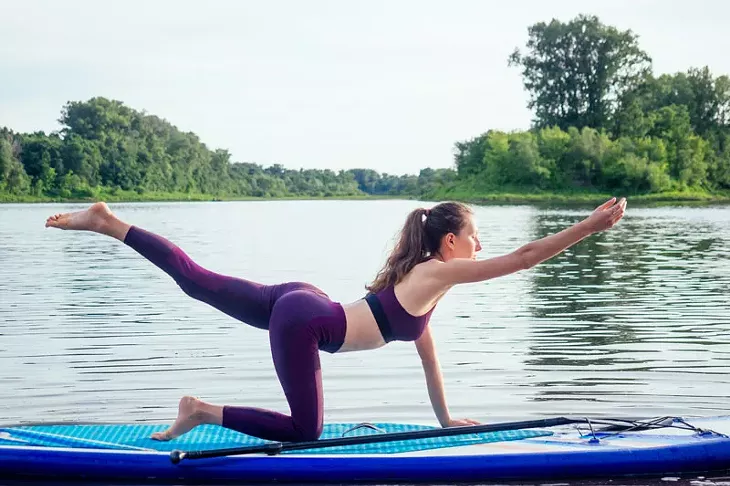 SUP Yoga
Saturday and Sunday
Sept 5 - 27
SUP Oklahoma
Lake Oologah & Bixhoma
supoklahoma.com/sup-yoga/
918-852-0102 | $10+ (Hourly)
The most socially-distanced form of yoga doesn't require a mat (or solid ground) at all. Instructor Jeanna Price pushes the boundaries of what's possible on a SUP with her hour-long classes. The lack of stability on a paddleboard forces more of a core workout that can challenge even the most advanced yogis. Calming music is replaced with the ambiance of the lake, and each breath comes with some of the freshest air the state has to offer. Participants are encouraged to contact SUP Oklahoma to book a class. Classes are $10.00 if you bring your own paddleboard, and $30.00 if a rental is needed.
provided by Stacey Aldridge
Sky Rink at Scissortail Park
10 a.m. - 8 p.m., Wednesday - Thursday
10 a.m. - 10 p.m., Friday - Saturday
1 - 7 p.m., Sunday
Scissortail Park
scissortailpark.org/rollerskating
405-445-6277 | $7+ (Skate Rentals)
Scissortail Park's latest addition arrives at the perfect time. Under the Event Pavilion at the park's southeast corner, Sky Rink is a 5,000 square foot skate surface ideal for traditional and inline skating. Rentals are available as needed. Inline skates can be used within the rink or anywhere else on the park grounds. Balancing trainers are available to rent for $5.00. For safety, temperatures are taken of all skaters, and the rink operates at a reduced capacity. Several birthday packages are also available for anyone seeking to celebrate.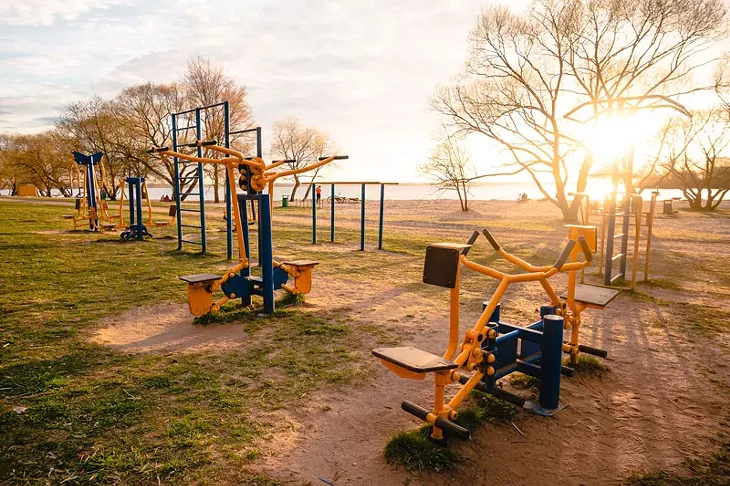 Outdoor Metro Fitness Courts
Stars & Stripes Park, Douglass Park, Wiley Post Park, Woodson Park OKC Parks www.okc.gov/departments/parks-recreation/outdoor-fitness-courts-5736
405-291-2211 | Free
Life in quarantine can be a drag. Fortunately, the parks and rec department maintains several sports and personal training courts throughout the city. In tandem with the National Fitness Campaign, many of the courts are designed with the "7 Movements in 7 Minutes" routine. Composed of simple movements easily adjusted for all athletes, the metro's fitness courts are the ideal place to break a sweat without the need for additional equipment.
Metro Ball Fields
OKC Parks
okc.gov/departments/parks-recreation/athletics/field-rentals
405-297-1811 | Call for Rental Quotes
If the itch for something more competitive won't subside, the city's parks and rec department also offers ball field rentals for youth and adult play. Whether you're a slugger or kickballer, permits are available for most of OKC's many ballfields. Prospective startup leagues are encouraged to contact OKC Parks for minimum league play requirements and safety recommendations.
Martin Park Nature Center
5 a.m. - 9 p.m.
OKC Parks 5000 W. Memorial Rd.
okc.gov/departments/parks-recreation/martin-park-nature-center
405-297-1429 | Free
Few places captivate the natural diversity of Oklahoma quite like Martin Park. With over two miles of woodland trails, gardens, and wildlife observation areas, the park has something for anyone curious about the wild side of the state. Guided hikes and other educational programs are available regularly. Interactive classes, including several with live animals, are hosted at the park's visitor center. Martin Park's beauty is preserved by the actions of those that visit it. All guests are encouraged to consult the park's ordinance and rules. Contact the visitor center directly for safety protocol related to COVID-19.