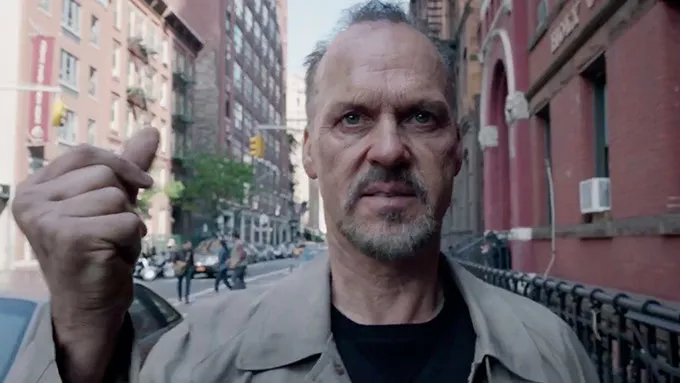 Let's get the unpleasantness out of the way first. Birdman is not for all tastes. At a recent press screening, at least one audience member groaned through a few scenes. As we filed out of the theater afterward, I overheard an older man grouse to the publicist that the movie had been a "horrible waste of time."
So bear that in mind when I report that Birdman or (The Unexpected Virtue of Ignorance), which opens Friday in Oklahoma City, is audaciously exhilarating and wonderfully weird.
It is also superb — a masterpiece from Mexican filmmaker Alejandro G. Iñárritu, whose previous works — including Amores Perros, 21 Grams and Babel — were impressive but undercut by their own self-importance.
That doesn't mean Birdman is unfettered by serious ambitions. Pretentiousness is baked into the narrative of this tale that chronicles the making of a Broadway play based on Raymond Carver's short story "What We Talk About When We Talk About Love." The play's star, director and writer, Riggan Thomson (Michael Keaton), is a washed-up, former superhero-movie hero who turned his back on the Birdman franchise in order to pursue more serious fare. Now the 60-year-old Riggan is mortgaging his house and risking what's left of his self-respect on one last chance to create art.
It's the sort of role that could well be based on 63-year-old Michael Keaton, who played Batman in hit movies in 1989 and '92 only to hand over the mask and cape at the peak of his commercial success. It's no coincidence, then, that Keaton plays Riggan. As you might expect, it can be a little difficult to tell where the real actor ends and the fictitious one begins.
Keaton is magnificent. Capturing the jittery rhythms of a man on the verge of implosion, he makes Riggan the Willy Loman of movie stars. He is plagued by myriad problems ranging from a maybe-pregnant lover (Andrea Riseborough, Oblivion) to a daughter recently out of drug rehab (a ferociously mesmerizing Emma Stone, The Amazing Spider-Man 2). He is tormented by the inner voice of Birdman himself, whose gravelly tone sounds like Mickey Rourke, and by the outer voice of a disparaging New York Times theater critic (Lindsay Duncan, Alice in Wonderland).
As terrific as Keaton is, he is still part of a stellar ensemble. Iñárritu — who co-wrote Birdman with Nicolás Giacobone, Alexander Dinelaris Jr. and Armando Bo — has fashioned an array of vivid characters and backstage subplots, giving the actors an opportunity to flex their theatrical chops. Particularly memorable is Edward Norton (The Grand Budapest Hotel) in an expertly comic performance as Mike Shiner, a method actor of the most extreme degree but a darling of the critics. Rounding out this amazing cast are an atypically restrained Zach Galifianakis (The Hangover pictures) and a typically excellent Naomi Watts (St. Vincent).
The tropes of backstage stories loom large and contribute to this most meta cinematic experience. Birdman probes the insecurities and obsessions of showbiz types, but it does so with an ironic wink and a nudge that acknowledges the clichés it finds. The movie lampoons preening self-regard even while reveling in it, a strategy that frustrates — Birdman wants to have its melodrama and tweak it, too — but fascinates in equal measure. It all makes for a dizzying Escher drawing of a film, especially with Iñárritu and ace cinematographer Emmanuel Lubezki (Gravity, The Tree of Life) choreographing Birdman to make it appear as one long, twisting and uninterrupted take. The camera is in near-constant motion, snaking along theater hallways, gliding through city streets. The result is a movie that literally and figuratively soars. How very meta.