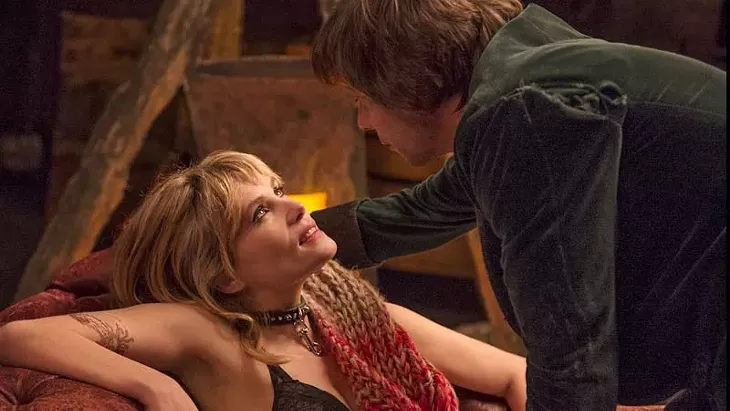 Venus in Fur
8 p.m. Saturday
Oklahoma City Museum of Art
415 Couch Drive
okcmoa.com
236-3100
$7-$9
Venus in Fur, the latest from master filmmaker and convicted sex offender Roman Polanski, is more than meta: It's meta meta.
This adaptation of David Ives' Broadway play is based on the 1870 novella Venus in Furs by Austrian writer Leopold von Sacher-Masoch, whose peccadilloes inspired the word masochism. The two-person play concerns a stage director and an actress during an audition for a play called Venus in Fur. The movie stars Emmanuelle Seigner, who is Polanski's real-life wife, while costar Mathieu Amalric bears a strong physical resemblance to Polanski in his younger days. There's enough self-reference going on here to make you go blind, if you were to believe an old wives' tale.
Thankfully, however, the end result of this French-language film is wicked and weird entertainment. Amalric is fine as Thomas Novachek, a frustrated playwright-director unable to find the right actress for the role of dominatrix-in-waiting Wanda von Dunayev, when in from the street blows Vanda Jourdain (Seigner). She is brash, vulgar, sexy and eerily perfect for the part. The audition that follows is a complicated dance that slithers from flirtation to power struggle and finally into realms of dark sexuality and palpable danger.
Say what you will about Polanski, but he remains one of the world's greatest directors. Venus in Fur is that rare adaptation of a stage play that is cinematic without resorting to obvious tricks. Then again, material this smart and compelling doesn't need much adornment. Amalric and Seigner have mesmerizing chemistry. One wonders if the actors needed a safe word on the set.