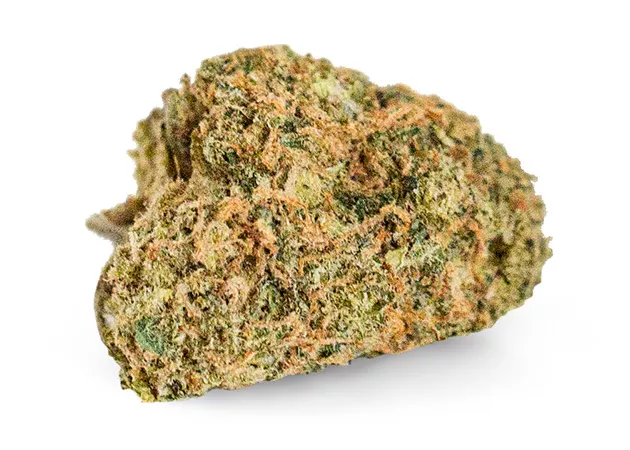 Strain name: Northern Russian

Grown by: unknown grower
Acquired from: Buddy Green's Cannabis Co.
Date acquired: Aug. 12
THC/CBD percentages: no testing available
Physical traits:
dense, pale orange and green frosted popcorn buds
Bouquet: pine and earth
Review: As a man who has never had trouble sleeping, I rarely smoke cannabis to get myself into bed, so I tend to shy away from pure indicas and indica-dominant hybrids known to cause couch lock, as they tend to sap my energy and put me down very easily. But the appearance of this strain with its dull orange and green hues — as well as high praise from the staff — intrigued me. Buddy Green's has carried this strain since opening its doors, and the dispensary manager could not remember its grower or the strain's parents, but I am guessing from the name and the high, which feels about 70 percent indica, that it is a White Widow cross. However, there is an accompanying energy jolt that comes with this flower, so it might be best consumed in the evening if, like me, you smoke very few heavy indicas. A little goes a long way with this one as well — a strong high manifesting after only two or three hits each time, though it does even out relatively quickly, so I would also venture that the THC in this particular crop averages over 20 percent.
Cannabis effects vary wildly from patient to patient based on a multitude of factors, including THC tolerance, brain chemistry and personal taste. This review is based on the subjective experience of one patient.