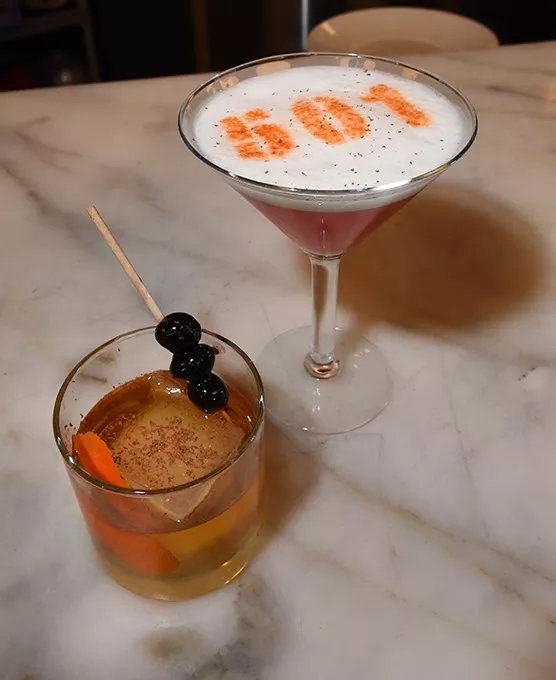 Mark Hancock
From left, chocolate old fashioned and strawberries and creme coctails for the Chocolate Lovers Chefs Dinner, Feb. 16, at Cafe501 at the Classen Curve, 2-3-16.
Chocoholics unanimous
Inspiration is key to a great meal, said Cafe 501 Classen Curve General Manager Margaret Holloway. That thinking has led to a series of well-received chef's dinners at the Oklahoma City and Edmond locations of the restaurant.
"Cocktail dinners are when we let our personality come out," Holloway said. "The challenge is you can't get too far off the edge."
On Tuesday, the Classen Curve restaurant, 5825 NW Grand Blvd., is doing a five-course chocolate lovers dinner with craft cocktail pairings.
"Sometimes we come up with the food and want to pair it with a drink, and sometimes it's the other way around," Holloway said. "Wine has always been the standard for pairings, but liquor can have a broad appeal."
Tasting dinners like this one help people try things they never would and find new favorites, Holloway said — people who think they don't like bourbon walk in and come out loving bourbon.
The meal is $59 per person and includes chocolate beer-chipotle BBQ ribs, airline chicken with mole sauce and vegetable saffron rice and a dessert called A Kiss Goodnight. Reservations are available at 844-1501 and are required.
It's a "dine at your own pace" meal, which means that the set menu will be served all evening long.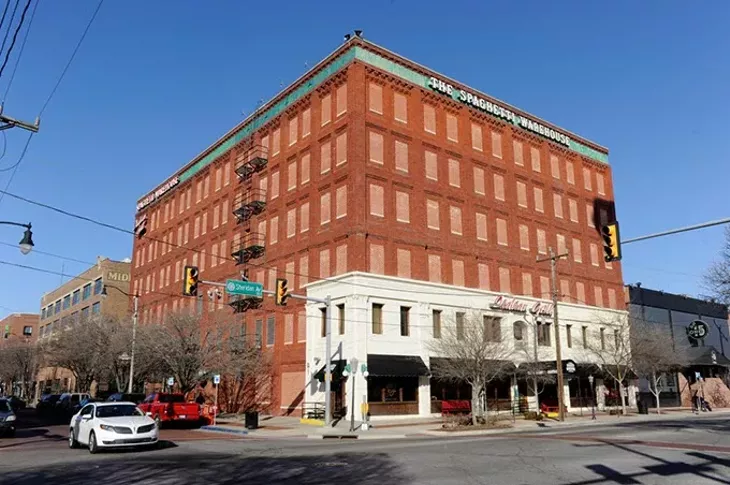 Garett Fisbeck
Spaghetti Warehouse in Oklahoma City, Monday, Feb. 1, 2016.
Arrivederci, Warehouse
Bricktown mainstay Spaghetti Warehouse abruptly closed its Oklahoma City location, 101 E. Sheridan Ave., earlier this month after more than 30 years in business.
A statement from the company said, "We are working closely with everyone on our staff, whose hard work and dedication is appreciated and we thank them for their many contributions."
But employees leaving the business Feb. 1 said they weren't given any advance warning. The Italian chain restaurant was one of the earliest businesses of Bricktown's resurgence and outlasted many competitors.
Spaghetti Warehouse's statement said, "We are hopeful that in the near future, we can reopen Spaghetti Warehouse within the Oklahoma City market."
No replacement businesses for the multi-story Bricktown location have been announced.
Oscar dinner
Every third Tuesday monthly, Picasso Cafe, 3009 Paseo St., holds a vegetarian dinner with wine pairings. The Feb. 16 menu is full of Oscar-themed foods, said chef Ryan Parrott.
"If we're doing Italian food or whatever, you stay in that genre," he said. "This is a little more fun on the creative side. We pulled an element from the movies to inspire a dish."
Because Matt Damon's character grew potatoes in The Martian, Parrott is doing a dish of potatoes three ways. For The Danish Girl, he designed a Danish bleu cheese salad. Beverage manager Johnny Walker has the tougher task, Parrott said. After he comes up with the dishes, it's up to Walker to find wine pairings that work.
Reservations are required and available at 602-2002. The meal is $23 per person with added wine pairings for $10.
Right now, the restaurant only does one seating for the monthly vegetarian dinners.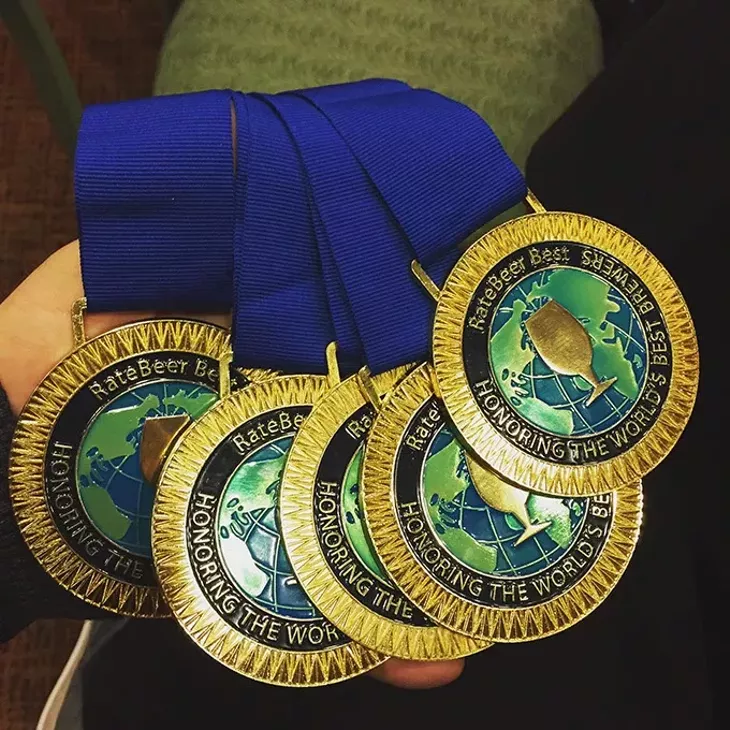 Award saison
Tulsa-based brewery Prairie Artisan Ales made a splash year at this year's RateBeer Best Awards in Santa Rosa, California, and was named one of the top 100 breweries in the world for the third time, said sales director Wes Morrison.
"RateBeer is one of the oldest online consumer-driven beer rating websites," he said. "People can get a beer, drink it and get on RateBeer and give it feedback."
User scores for Prairie's beers played a big part in the five awards the brewery received.
Prairie Artisan Ales won awards for Best Brewery in Oklahoma, Best Beer in Oklahoma for Prairie Bomb! and a top 5 Belgian table beer award for Prairie-Vous Francais. OmniPrairie, the collaboration with Swedish brewery Omnipollo, was named one of the top new beer releases of 2015.
Stupid Cupid
Lovers of music, bars, crawling and love might find the perfect confluence of interests with Stupid Cupid Pub Crawl 6 p.m.-2 a.m. Friday in Norman.
The fundraiser benefits Norman Music Festival. Tickets are $10 and crawlers earn a free T-shirt by buying a drink at every bar on the circuit.
Participating venues are Bison Witches Bar & Deli, Das Boot Camp, The Garage Burgers & Beer, McNellie's Abner Ale House, Red Brick Bar and Opolis.
The tipsy tour down Main ends with an after-party concert featuring Jabee Williams, Carter Sampson and PVLMS.
"We love bringing our community together through the free shows we've started hosting, and this is another way for us to give back to the bars that are also venues and participants during the three-day festival," said festival board member Michelle Bui.
Tickets and more information are at normanmusicfestival.com.