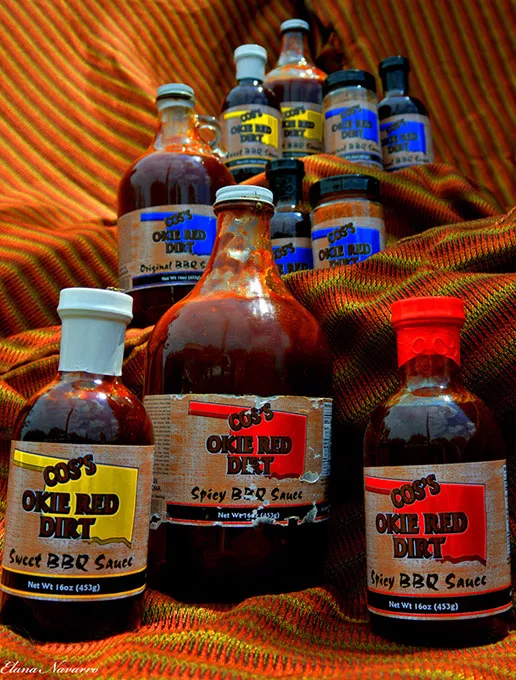 Dirty Q
BBQ sauce is a frequent help in fighting hunger. It's a panacea for all sorts of overcooked meats and mealy vegetables. But Cos's Okie Red Dirt BBQ Sauce takes it one step further by joining Regional Food Bank of Oklahoma to Knock Out Hunger.
For every bottle of sauce sold, $1 is donated to the food bank, said Cos's founder Ellick Cosby.
More people need to know about the problem of hunger in Oklahoma, Cosby said, and this is a delicious way to make a difference.
To purchase a bottle of Cos's Okie Red Dirt BBQ Sauce and help Knock Out Hunger, visit knockouthungerok.com.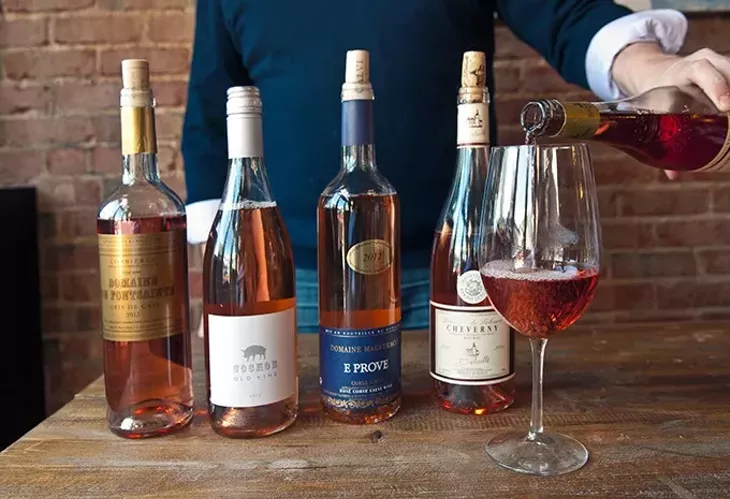 Ian Clarke of Putnam Wines pours a glass of Travel next to other rose wines at Ludivine recently. mh
Historical eats
The Edmond Historical Society & Museum wants to take you on a time-traveling trip with its Wine Through Time annual fundraiser.
The event is 6:30-8:30 p.m. Nov. 12 at the museum, 431 S. Boulevard, in Edmond. Tickets are $75 and include food from Boulevard Steakhouse, Cafe 501, Cafe Icon Sushi & Grill, Mt Everest Cuisines, Broadway 10 Bar & Chophouse and Alfredo's Mexican Cafe, a coffee bar provided by Parks and Co. and a dessert table.
And, of course, wine.
In addition to auctions, this year's event features a wine pull and a meal deal where participants who donate $25 to Edmond Historical Society & Museum receive a $25 value or more gift card to a restaurant or a bottle of wine.
It will also be the last chance to get a look at the museum gallery before the Department of Environmental Quality State Armory Cleanup project begins. The museum plans to reopen next spring.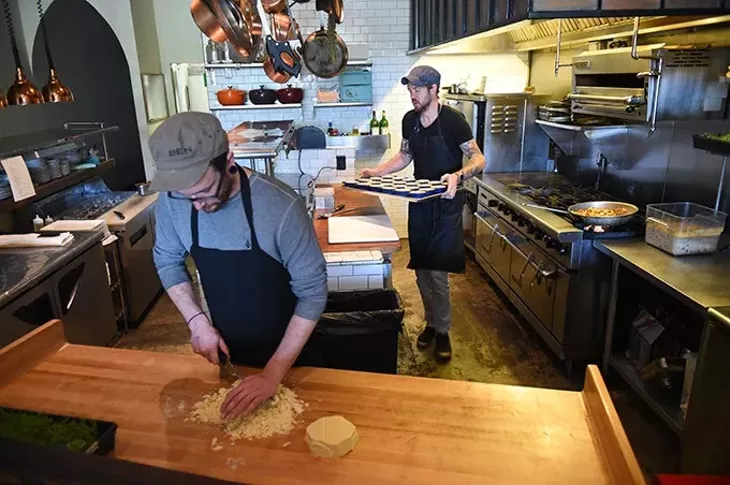 Mark Hancock
Alex Moyer chops some cheese as Jonathan Stranger works in background, at Ludivine, 9-21-2015.
Sea here!
Ludivine wants to connect diners with producers at a Sea to Table dinner 6:30 p.m. Monday.
The restaurant will serve a seven-course dinner highlighting different species of fish that are caught in small-scale and sustainable wild fisheries around the globe.
Travis Riggs from Sea to Table, an organization that connects fishermen with chefs, will discuss how each dish got from the ocean to the plate. Riggs has a driving interest in the health of the oceans; many of his family are fishermen and marine biologists.
There's limited seating for the dinner, and tickets are $90 or $140 with wine pairings. For reservations, call 778-6800.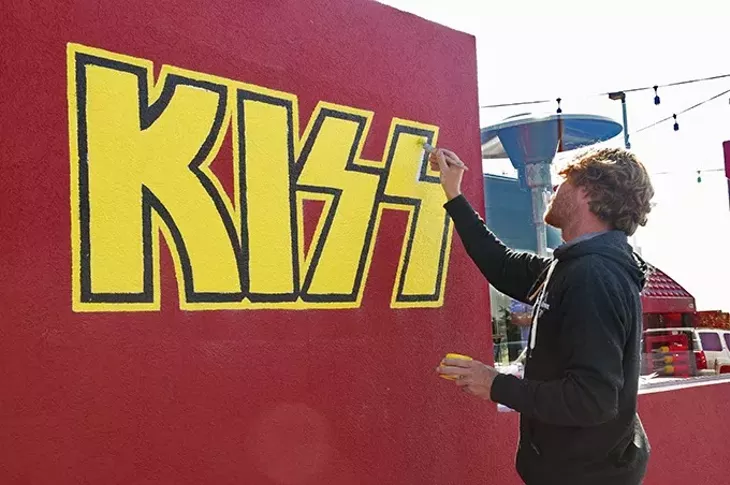 Mark Hancock
Local artist Rick Sinnett puts finishing touches to some yellow fill in the KISS logo, one of many rock & roll iconic band photos and logos decorating the outside of Rock & Brews restaurant, 2737 W. Memorial Road, 10-27-15.
Demon's brew
The KISS Army has helped transform the former site of Buddha Tao Asian Bistro and Dan O'Brien's Public House on Memorial Road into the new home of Rock & Brews.
Started in part by KISS members Gene Simmons and Paul Stanley, the franchise serves American cuisine — burgers, pizzas, sandwiches — and a selection of craft beers.
With 7,700 square feet to play with, including a patio, a bar and upstairs seating, the new restaurant opened Oct. 28 at 2737 W. Memorial Road.
Stanley and Simmons, which sounds like a dynamite mattress company, will visit the Oklahoma City location on Jan. 28 for a grand opening celebration to benefit local veterans and active military.