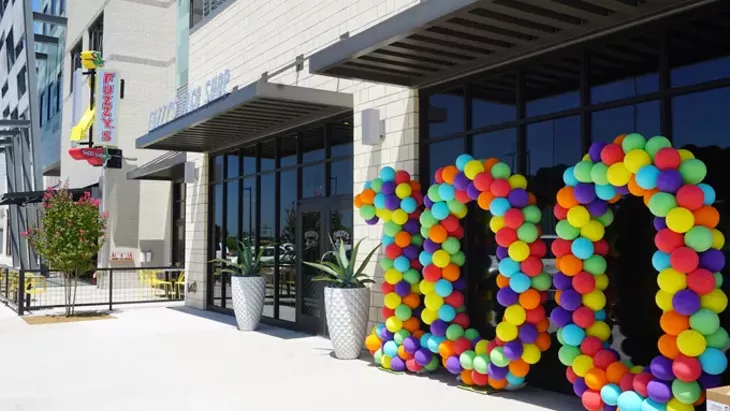 Fuzzy's logic
Texas taco trader Fuzzy's Taco Shop recently opened its 100th restaurant in Oklahoma City at the new Chisholm Creek Tract 30, 13230 Pawnee Drive.
Stop rubbing those eyes. It's Fuzzy's 100th restaurant total, the fifth in Oklahoma and the third in Oklahoma City.
Fuzzy's beat the second locations for Sidecar Barley & Wine Bar, Republic Gastropub and Tulsa-based sushi restaurant Yokozuna to Tract30, which promises to be a new dining and entertainment destination for Oklahoma City.
Executive vice president Mel Knight said opening 100 stores is amazing, considering it all began with the purchase of the original Fuzzy's, a struggling business, in 2003.
"From that one restaurant, we've built a solid, stable company with 100 units in 11 states that is continuing to grow at an accelerated pace," he said.
Learn more at fuzzystacoshop.com.
International flight
One ticket can help Oklahomans travel to nine countries in one night. Sound exhausting?
There will be no jet lag for those visiting Oklahoma City's Taste of Asia 5:30-9 p.m. Aug. 27 at Mayfair Church of Christ Children's Ministry, 2340 NW 50th St.
Asia Society of Oklahoma vice president Ira Burrough said the event is the group's second biggest of the year. Taste of Asia ticket sales benefit the ASO Inc. Scholarship that is given during the Award of Excellence Banquet Nov. 5.
With nine countries represented, there will be more than 27 international dishes for guests to try.
Tickets are $15 for ages 13 and older, $12 for ages 6-12 and free for guests 5 years old and under.
In OKC, call Ira Burrough 405-819-3652 for tickets. In Edmond, call Ervintha Soemantri at 918-902-2138. In Norman, email Donrei@sbcglobal.net for tickets.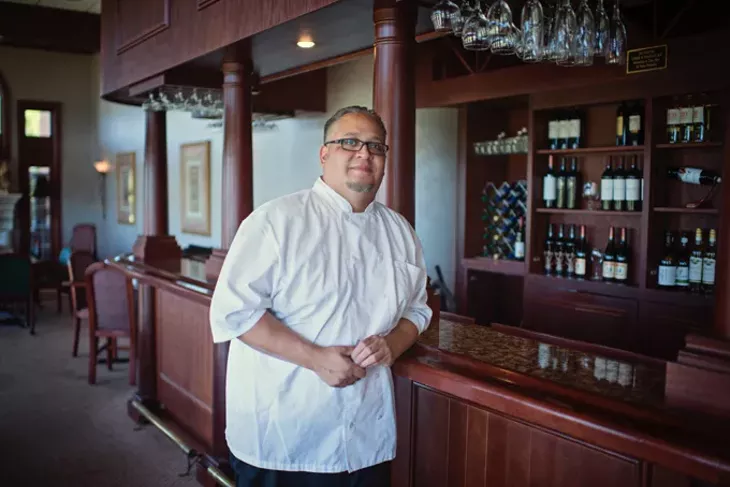 H
omecoming hero
Shawnee High School graduate Matthew Johnson is the new executive chef at Shawnee Country Club, 2510 Augusta Drive, in Shawnee.
Johnson is a familiar face in Oklahoma City's culinary scene; he worked in the apprenticeship program at The Coach House and cooked at The Metro Wine Bar & Bistro, The Tasting Room, The Lobby Cafe & Bar and Guernsey Park. He also cooked at Otom, a restaurant in Chicago.
"I'm really excited to come home to Shawnee and work at the club I admired when I was growing up," Johnson said.
Country club general manager Jim Cowan said he's looking forward to seeing what Johnson's talents will do for the historic club.
"He just adds to the incredible momentum we are experiencing right now," Cowan said.
Learn more at shawneecc.com.
Midnight birthday
Ludivine, 805 N. Hudson Ave., celebrates the first anniversary of its weekly Midnight Toast on Friday.
Starting at 11 p.m., the party includes an open-mic for toasters, and at midnight, there is a free glass of champagne for everyone in the bar.
Previous toasters and the public are invited, and a special champagne cocktail is available all night.
Ludivine began the Midnight Toast event last year to help patrons ring in the weekend and provide a platform for locals to celebrate the city.
Learn more at ludivineokc.com.
Palate-ial tour
Now in its ninth year, Tour de Palate has raised more than $400,000 for blood and bone cancer research.
The 21-and-older cocktail event is 7-11 p.m. Aug. 26 in Civic Center Music Hall's Meinders Hall of Mirrors, 201 N. Walker Ave. Featuring carefully curated wines paired with food from 15 local restaurants, Tour raises funds to support Go Mitch Go Foundation, which raises money for critical cancer research and patient services in memory of 10-year-old Mitchell Graham Whitaker.
Tickets are $75 each or two for $140 if purchased by midnight Aug. 25 or $90 at the door. Visit tourdepalate.com.
In addition to food and wine, the event features a beer garden, live and silent auctions, a wine pull and musical entertainment.
Learn more at tourdepalate.com.