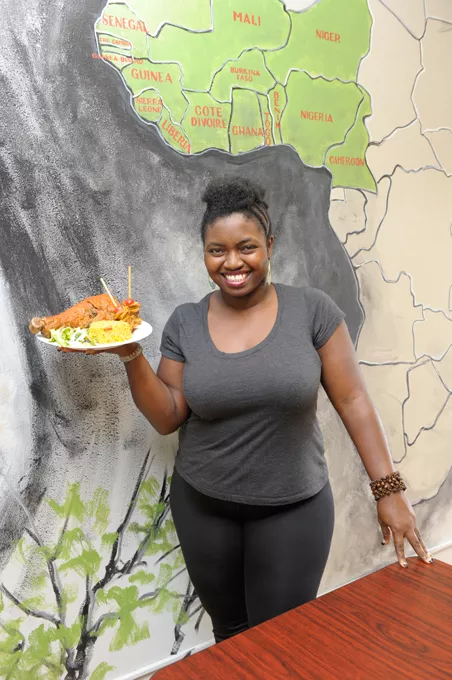 Ta-ta, Mama
Friday is the last day for Mama Sinmi's Chop House as a restaurant.
The West African eatery, 2312 N. MacArthur Blvd., will close after four years, co-owner Ijeoma Popoola said.
She and husband Andrew Popoola moved to Oklahoma City after being stationed in Germany and started the restaurant next to another African restaurant, Queen of Sheba.
"It is sad," she said. "Location was also a big factor for our growth."
Coming from Europe, Popoola said they had no idea about the different districts in the city, so that's a lesson learned. The venue will continue catering and selling its beloved red sauce online at mamasinmi.com.
Popoola said there's a chance, if the stars align, the restaurant could reopen in the future at a different location.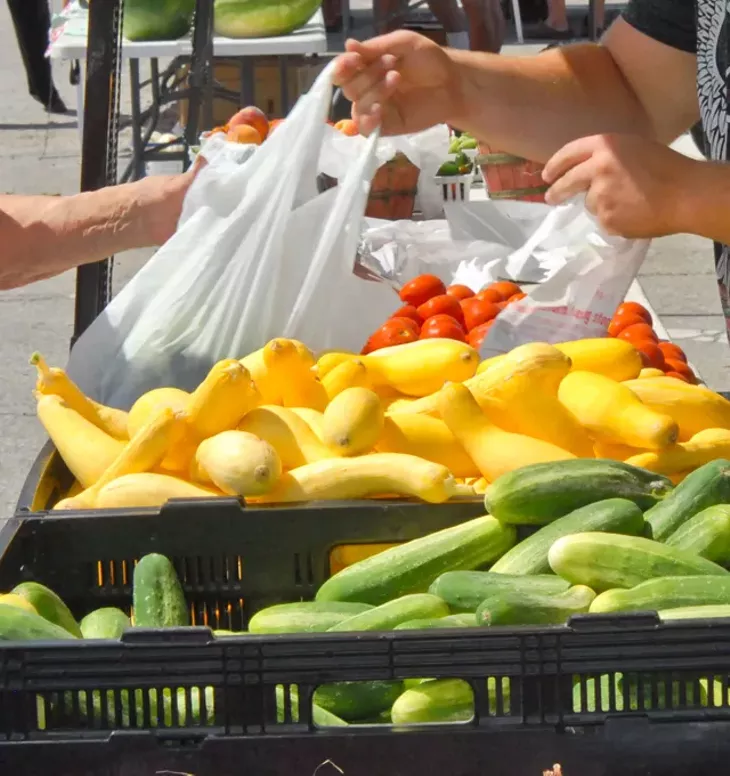 Bucky's Fruits and Vegetables at the Norman Farmers Market, 8-3-11. mh
Double vision
Supplemental Nutrition Assistance Program (SNAP) participants visiting the Oklahoma State University-Oklahoma City (OSU-OKC) Farmers Market can get more bang for their buck starting Saturday.
The OSU-OKC Famers Market, 400 N. Portland Ave., joins the Double Up Oklahoma program (DUO), which encourages participating families to eat more fresh fruits and vegetables by matching the value of SNAP purchases made at the market up to $20 per market day.
"I foresee the Double Up Oklahoma program having a huge impact on our community," said OSU-OKC Farmers Market manager Hallie Williams in a press release. "Now, SNAP customers will have more buying power by literally doubling their dollars to purchase fruits and vegetables."
DUO is funded through a Food Insecurity Nutrition Incentive grant from the U.S. Department of Agriculture. OSU-OKC is one of nine Oklahoma markets participating during the program's first year.
The OSU-OKC Farmers Market is open 8 a.m.-1 p.m. Wednesdays and Saturdays. Learn more at osuokc.edu/farmersmarket.
Patio party
The hepcats at The R&J Lounge and Supper Club, 320 NW 10th St., are putting the weekly Dinner 4 Twelve on hold for a week to celebrate Independence Day weekend with a cookout and water fight on the patio.
From 3 p.m. to dusk Sunday, the restaurant grills hamburgers, hot dogs and chicken with a bevy of sides. Watermelon Coolers also are on the menu.
Chef Brad Ackerman said he will man the grill, which will give him a good view of the kiddie pool R&J's will load up with water guns for guests to use all day.
"Kids are always welcome at R&J before 10 p.m.," he said.
Thirsty parents can stop in and relax poolside with a cocktail and their families.
In addition to grill items, the restaurant is serving its full menu — food and cocktails — all day.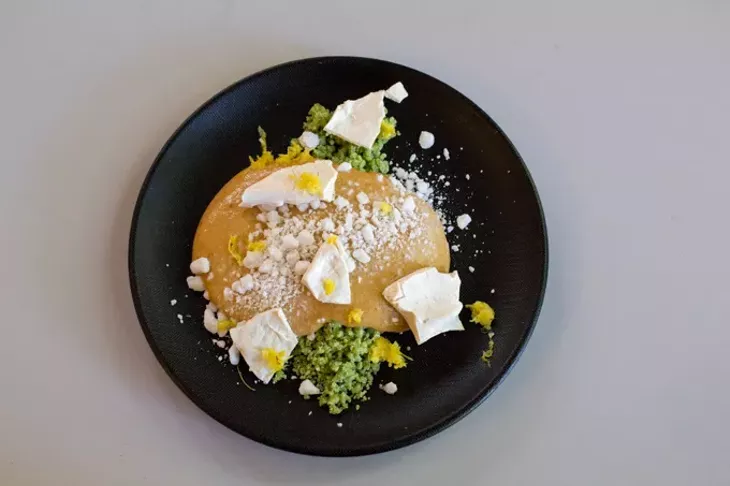 Vegan feast
Though The Red Cup, 3122 N. Classen Blvd., is usually closed for supper, Chef Patrick "Beave" Clark II is staging a monthly series of vegan dinners that focus on locally sourced vegetables and fruits.
The Red Cup Supper Club No. 5 is 6:30-9:30 p.m. July 10 and will likely feature seasonal peaches, Clark said.
"I'm thinking of a peach dessert, different from last month's intermezzo [course], which was a dish I nicknamed Ain't No Georgia Peach, which was a peach gelato over sorrel powder with coconut snow, lemon zest and an apricot sweet tea meringue," Clark said.
While the summer bounty is ongoing, Clark is planning for the winter months to come by creating a larder of pickles and fermented goods.
"I have also started our own vinegar that will soon get paired with many local beers to make individual beer-based vinegars," he said. "I'm starting this larder so that even into the harsh months, where only greens and select produce are available, we will be able to offer a variety of local goodness."
Tickets are $60.67, available at facebook.com/thercinokc.