Kamala Gamble, left, with her chef, Barbara Mock during food prep in her home recently. mh
Nightly nosh
Beautiful flowers and gourmet treats await those seeking a Taste of Oklahoma.
Chefs Kamala Gamble and Barbara Mock present a Taste of Oklahoma Dinner 7-9 p.m. June 18 at Meinders Terrace at Myriad Botanical Gardens, 301 W. Reno Ave.
The evening starts with an appetizer-making demonstration by Gamble and Mock using foods that are easy to grow in home gardens. Then the culinary experts treat guests to a farm-to-table dinner featuring fresh ingredients grown at Guilford Gardens, Gamble's urban farm.
Tickets are $65-$70. A cash bar will be available. Registration deadline is June 15. Visit myriadgardens.org.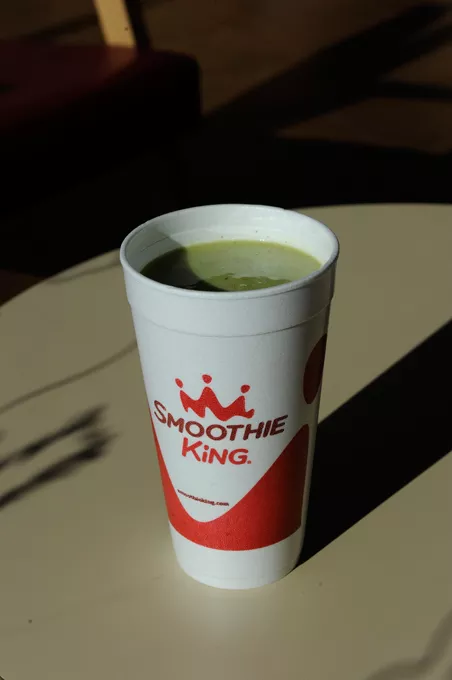 Smooth moves
Anybody hungry for a smoothie? Joseph Downs, owner of the Oklahoma City Smoothie King franchise, is celebrating his first year in business by giving away 12 oz. Strawberry Extreme Smoothies.
The anniversary party is 9 a.m.-9 p.m. Saturday at the restaurant, 5921 SW Third St. Each guest receives one free smoothie and no purchase is necessary.
Downs said there will be other small giveaways throughout the day.
Smoothie King is a New Orleans-based company offering meal replacement smoothies and other healthy snacks. There are more than 700 Smoothie King stores worldwide and three in Oklahoma.
Mary Eddy's
Long-awaited Mary Eddy's Kitchen x Lounge, 900 W. Main St., opened May 24 inside Oklahoma City's new 21c Museum Hotel.
Executive chef Jason Campbell trained at Le Cordon Bleu before becoming chef de cuisine at Cincinnati's 21c restaurant Metropole. Now at the helm of Mary Eddy's, he has created a New American menu including porchetta, spit-roasted chicken and grilled trout.
Rather than simply change the menu seasonally, Campbell said he'll focus on using local, sustainable foods and knowing the people who produce the ingredients to make a better meal for guests.
The entrance to Mary Eddy's runs through what was once a Model T showroom space and is now the restaurant's bar and lounge.
Currently open for dinner, Mary Eddy's plans to open for breakfast, lunch and brunch in the near future.
From a recent Heard on Hurd in Edmond.
Hurd that
Edmond street festival Heard on Hurd continues to draw record numbers, organizers said. May 21, about 22,000 people visited the street festival, held the third Saturday of each month.
Since starting the 2016 season, Heard on Hurd generated upward of $1.5 million in economic impact from 60,000 guests.
"On Saturday, the crowds were jiving to the beat, the smell of a variety of different foods were in the air, the sound of children laughing was prevalent everywhere and the city of Edmond's fire department was even giving kids a chance to sit in a fire truck," said Jill Castilla, president and CEO of Citizens Bank of Edmond, which sponsors the event. "It's an amazing night all around."
St. Paddy Cakes food truck owner Doug Riddles reported selling out of its food supply by 9 p.m.
Heard on Hurd returns June 18 to the corner of Broadway Avenue and Hurd Street. Admission is free.