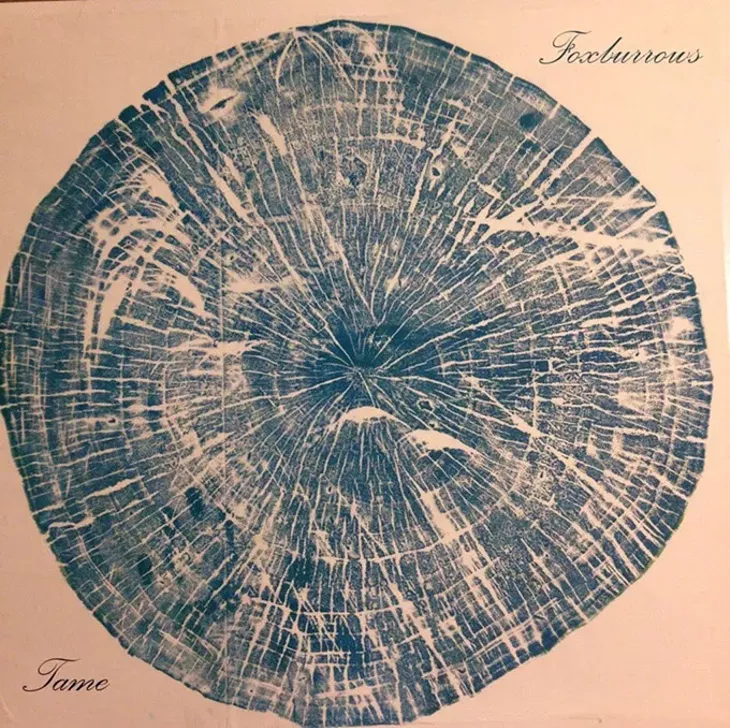 Music can be a lot like food. Some of it is satisfying — even if not nutritious — right out of the package.
Some needs time to simmer before you realize how palatable it really is.
Listeners will savor Tame, the April 2016 full-length debut from Oklahoma City indie rock band Foxburrows.
It's not that Tame is a record that could be written off at any point. It just takes time to weigh all of its ingredients.
Foxburrows is led by vocalist and guitarist Cody Anderson and keyboardist Boone Brady, drummer Jerry Jump, bassist Collin Spriggs and guitarist Derek Waas.
The band dips its toes in several different pools of sound, but it might be best described as a psych-leaning, folk-informed indie outfit. It released its Woodland Creatures EP in May 2014.
The quintet is never afraid of taking on darker or reflective tones in its lyrics. Tame is a contemplative debut worth studying.
One thing that should not be overlooked on the EP is the production by Henry McMinn, the mind behind indie rock group Tele Mori and the electronic, experimental WeatherPeople release Modified Memories from late 2015.
His influence is clear in some of the album's synthetic spots.
The top portion of Tame is the project's strongest.
The title track offers lush instrumentation and might be the record's most danceable number. It's also where Anderson gives an inspired vocal performance, and he's able to carry that liveliness over onto the next track, "Pelican't."
The third track, "Weights," is likely to become a favorite.
It reads lyrically as a moment of clarity, a call to throw away that restricting, dragging burden.
It's sonically inventive and well-paced. Foxburrows is at its best when it plays fast.
Things slow down a little bit after "Weights," but there are still jewels to pull from the album.
"Waves" will take up semi-permanent residence in your headspace if given enough plays. "Fourvel" is a dark, twisting tunnel.
It's a long journey, but a journey nonetheless, with unexpected developments around the bend.
"How Long" is a terrific closer. It feels like crossing some kind of finish line by the time the track comes to an end. We're spent, sure, but we also just accomplished something.
Foxburrows takes care to build up a guitar-driven atmosphere on Tame, and that effort is appreciated. No song feels rushed.
If there's a complaint, it's that the atmospheric effect is deliberate to the point where some songs bleed together.
Passive or casual listeners could get lost in the album's middle mesh.
Still, it's clear that a good deal of care went into crafting what will account for many people's first introduction to the band.
The project deserves more than one listen — not to painstakingly mine quality but to decipher the whole platter as it is presented.
Print headline: Tastefully Tame, Foxburrows' full-length debut is worth contemplating.