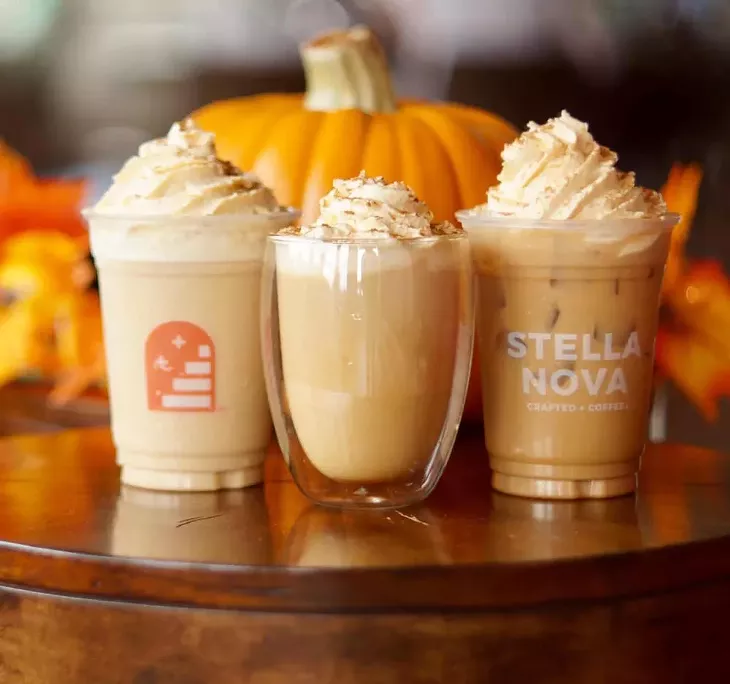 Pumpkin Coffee
It's literally everywhere.
There's no point in singling anyone out here. You know damn well every single coffee joint in the state has a pumpkin- something on their menu. I at least went to Stella Nova, Clarity Coffee, Scooter's, and even Dunkin' to make sure. I could go to more but I think you get the idea. You're sure to find some pumpkin spice latte mumbo jumbo anywhere. I'm sure there are a few out there that stand united with me against the pumpkin spice tyranny but the field is mostly filled with traitors.
Pumpkin Pie
Do they sell pie? They have it.
I've never understood the obsession with pumpkin pie. Or pecan for that matter, but that's a different subject for a different issue. Oh man, despite my love for fall, do I, in fact, actually loathe the season? I guess I'm going to have to discuss this with my therapist. Anyway, do they sell pie? Then they probably have pumpkin pie on their menu. This includes Railyard Pies, Soup Soup and likely places that don't even usually make pie. Dang... Pumpkins might be a cash crop.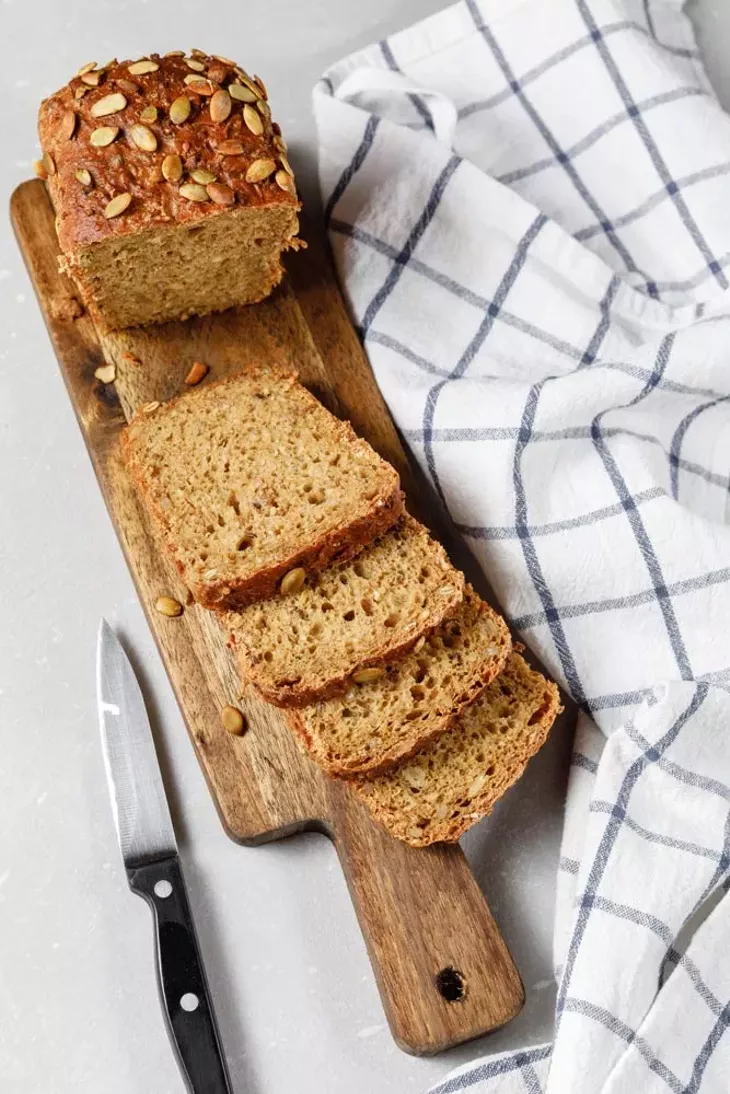 Pumpkin Bread
Not so common.
This is my singular concession with pumpkin nonsense. Pumpkin bread is pretty damn good. Not as good as banana bread but it's pretty alright. Especially warmed with a bit of butter. You can find delicious versions of it at Sprinkled Bakery in Oklahoma City and Merritt's Bakery in Tulsa. In addition to a moist and tasty pumpkin spice bread, Big Sky Bread Co. offers loaves of pumpkin yeast bread which I hear is different from your traditional pumpkin bread but lends itself perfectly to a sandwich.
Pumpkin Shakes
Yes, your local shake shop has one.
For those of you who prefer to drink your meals and want to consume your pumpkin-flavored goodness on the go, there are lots of shake shops ready to whip up some crazy pumpkin concoction just for you. Boasting flavors like pumpkin cheesecake and pumpkin spice latte, you can definitely get your pumpkin fix with these shakes. Notable shops include UpTown Nutrition, Paseo Nutrition, Empower Nutrition and Momentum Nutrition. Also, how much space do you need for a pumpkin farm?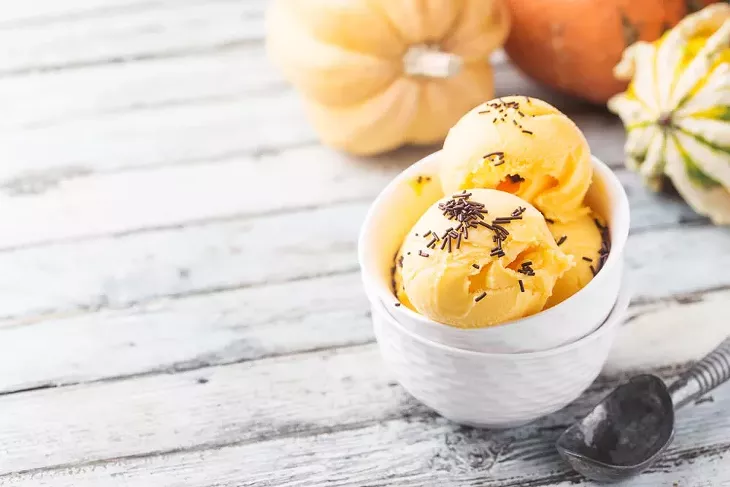 Pumpkin Ice Cream
What the heck is this?
If you ask me this is a damn travesty, but okay. I feel like ice cream is taking it a bit far. Don't you put ice cream on your pumpkin pie? So it's going to be pumpkin on pumpkin? I can't even process this. But, you like what you like and you guys really love pumpkin stuff. Find flavors like vegan pumpkin cider and pumpkin spice at Roxy's or pumpkin bread batter at Coldstone Creamery. Andy's Frozen Custard and Braum's also offer pumpkin ice cream treats that seem to be quite popular.
Pumpkin Cookies
There's a cookie for everything.
Of course there are the cookies. Little pieces of baked heaven, topped with some perfectly whipped icing. So cute and delicious, with flavors of cinnamon, spices and ... pumpkin. (I hope you can tell how hard I worked to write that. It was actually a lot of effort when typing through clenched teeth.) Find pumpkin-flavored cookies at spots like Brown's Bakery, Dolci Paradiso, and City Bites. Not a cookie but basically a fluffier version, there are even some pumpkin cupcakes at spots like Sara Sara Cupcakes.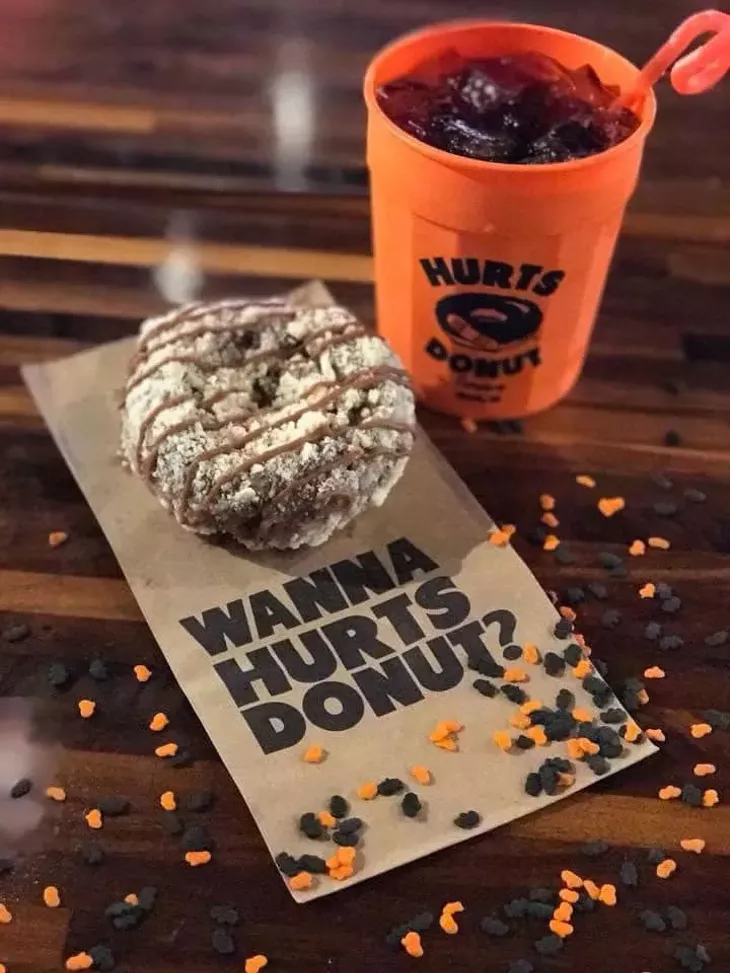 Pumpkin Donuts
I have questions.
I actually didn't even know this was a thing until I started writing this. Seriously, what the hell? Is anything sacred? Anyway, apparently pumpkin donuts are some phenomenon that happened while I was purposely sleeping under the rock of ignorance. You can find these "mouthwatering" pastries at places like Hurt's Donuts, Dunkin', Krispy Kreme, and anywhere else sacrilegious enough to make a donut out of pumpkins... In other news, I'm getting into the pumpkin-growing business.