Oklahoma City may not be famous for its Creole cookin', but a few noble standouts have long been changing the game. Fried catfish, collards, gumbo, meatloaf, and jambalaya can be found throughout the city that are transportive enough to make you think you traveled straight to the streets of New Orleans.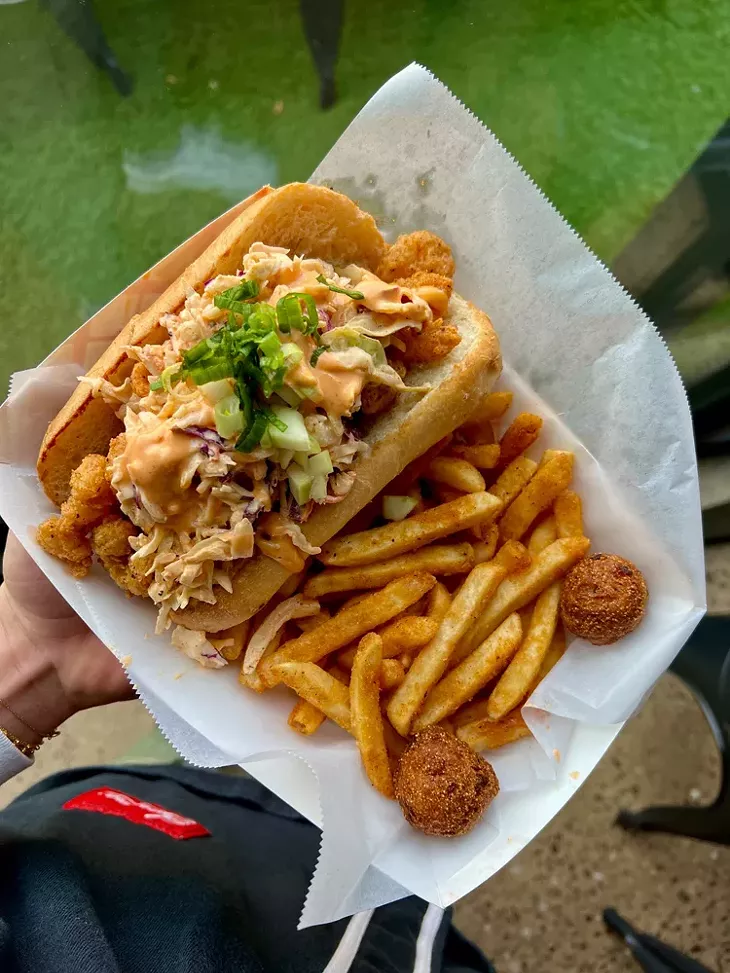 Photo provided
Cajun Corner
Cajun Corner
405-225-1222 • 312 NW 23rd St.
If you ask me, this place can do no wrong. Everything is delicious and the service is always incredible. Touted as Oklahoma-inspired cajun, they offer great specials throughout the week like Fat Tuesday with $10 shrimp or blackened chicken po'boys. If delicious sandwiches aren't what you're craving, try the Surf 'n Turf or the Cajun cream sauce fettuccine which comes loaded with sautéed shrimp, crawfish and blackened chicken.


Photo provided
Poe Bouyz House
Poe Bouyz House
405-673-7045 • 3500 N I-35 Service Rd.
facebook.com/poebouyzhouse
In this uniquely designed eatery you'll find exotic dishes like fried alligator tail and frog legs in addition to all the classics like fried catfish, gumbo and red beans and rice. Of course, per the name, this is one of the best spots to find the ultimate traditional New Orlean's style po'boy. Each giant sandwich comes on fresh French bread with your choice of grilled or fried meats that include catfish, shrimp, crawfish, alligator and chicken.


Photo provided
Brielle's Bistro
Brielle's Bistro
405-931-2147 • 2113 S Air Depot Blvd.
briellesbistro.com
A New Orleans-style bistro, Brielle's offers some of the most jaw-dropping gumbo in town as well as a great jambalaya and some mean gator bites. This is the spot to find a solid cajun-style Bloody Mary and enjoy breakfast served all day. Named after the owners' daughter Brielle who suffers from a rare joint condition called ​​arthrogryposis, a joint disease, they make it part of their mission to raise awareness about the disease.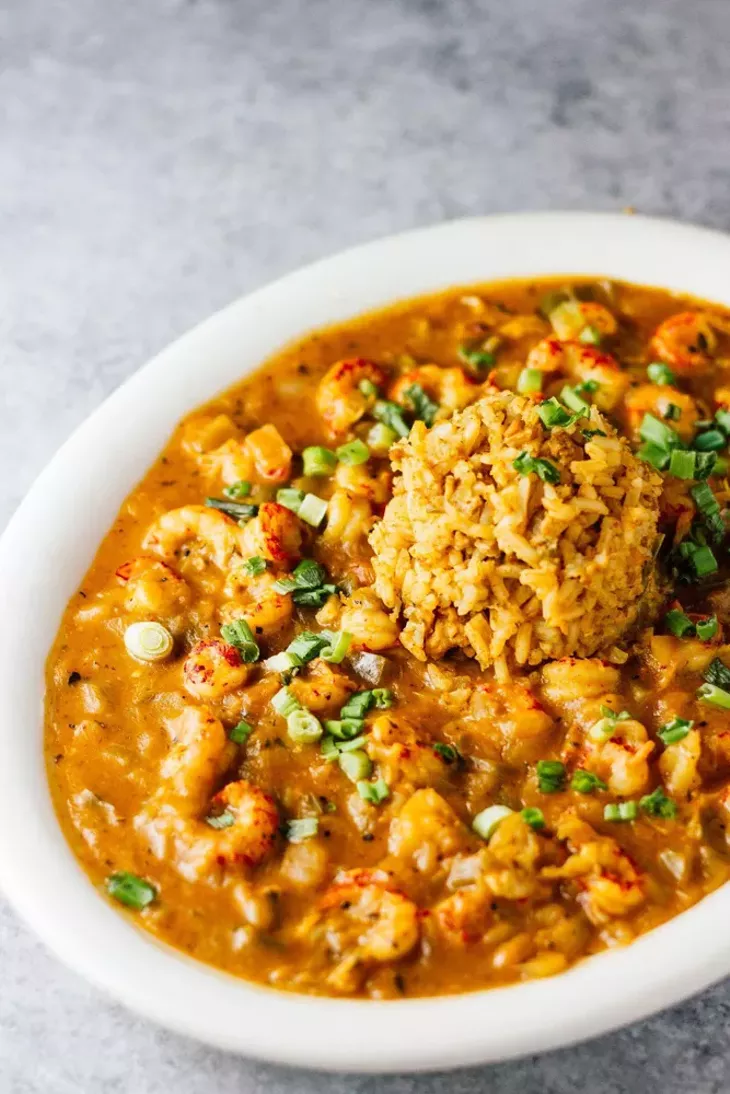 Photo provided
Bourbon St. Cafe
Bourbon St. Cafe
405-232-6666 • 100 E. California Ave.
bourbonstreetcafe.com
No, it's not the actual Bourbon Street, but you might get a bit nostalgic for the seaside city after exploring Bricktown, so stopping into Bourbon St. Cafe might just be the fix you need. The menu is filled with all the classic creole dishes including a delicious crawfish etouffee – boiled crawfish smothered in a rich sauce of seafood stock and dark roux with the Cajun holy trinity of green peppers, onions and celery with dirty rice.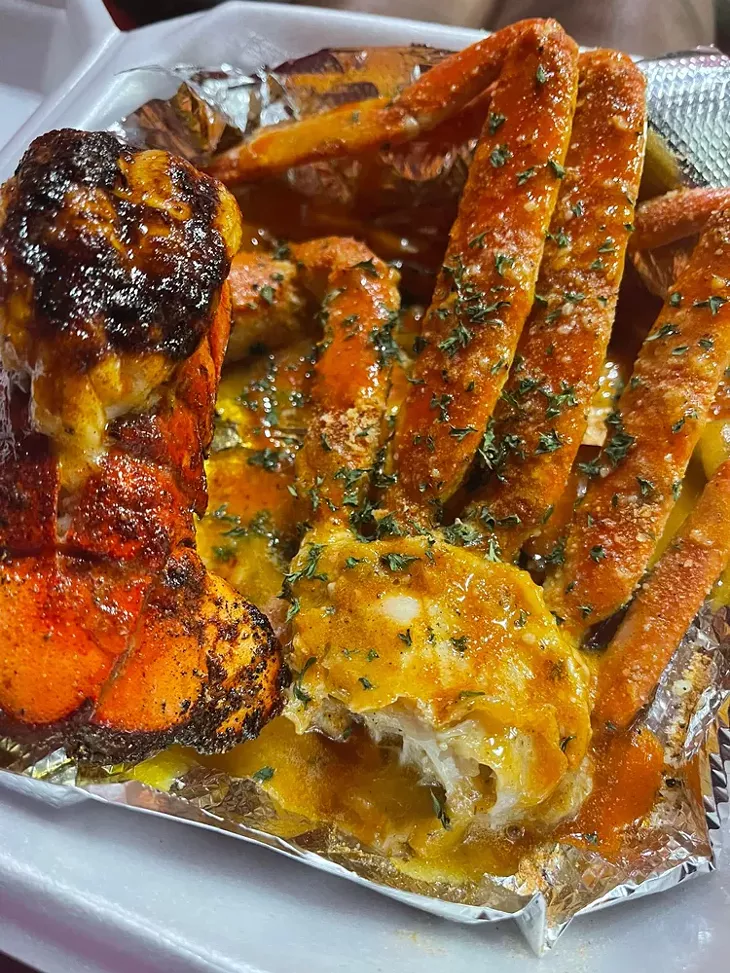 Photo provided
Ragin Cajun
Ragin Cajun
405-467-4131 • 1701 S. Mustang Rd. #105
Exemplifying both Southern cooking and hospitality, Ragin Cajun is a small, family-owned cafe that delivers flavorful, authentic southern cuisine, po'boys and seafood straight from the Gulf Coast. Jambalaya, etouffee, shrimp and grits, and other essential dishes fill the menu, but the main features are their array of fantastic seafood boil combinations. From snow crab to snapper, flounder and crawfish, they've got one for everyone.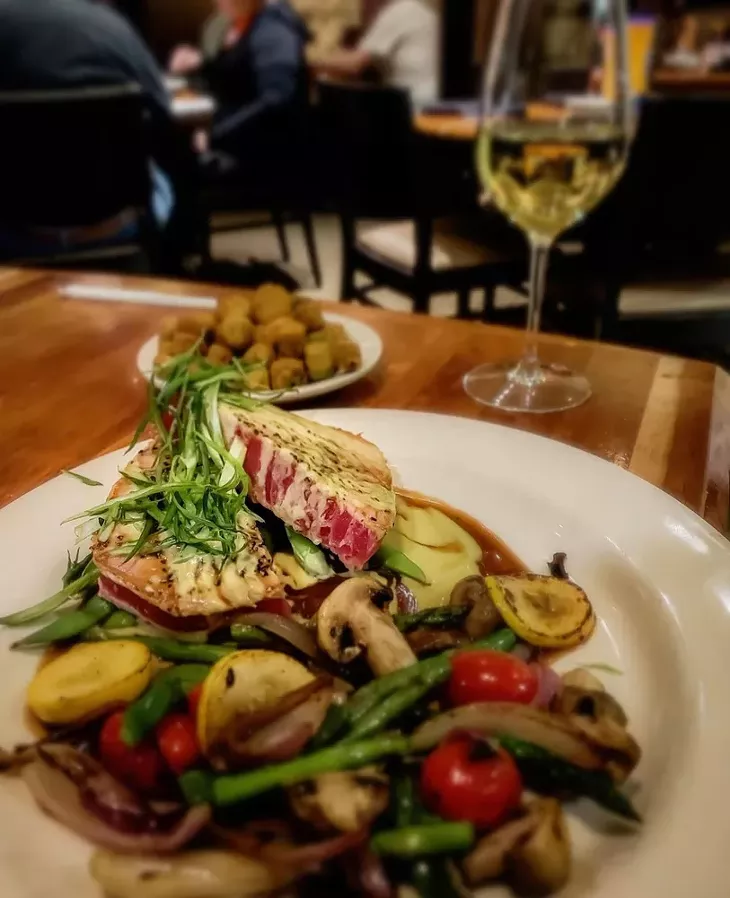 Photo provided
Pearl's
Pearl's Oyster Bar
405-848-5068 • 5641 N. Classen Blvd.
pearlsokc.com
Pearl's is an easy and familiar favorite, especially when family is visiting so I always have my go-to dishes. The alligator appetizer with a side of red beans and rice have always been an easy choice, but then there's the incredible peppered onzu Ahi Tuna. The fresh fish is seared in a soy-ginger glaze, finished with a wasabi aioli and served with seasonal vegetables. It's one of those dishes that'll have you revisiting once the fam hits the road.


Photo provided
Cajun King
Cajun King
405-603-3714 • 5816 NW 63rd St
facebook.com/profile.php?id=100063727743942
When COVID-19 hit in spring 2020, Cajun King swiftly shifted from its beloved buffet style to menu ordering. It's not that there's anything wrong with ordering Cajun King a la carte, but rather that every single dish they serve is worthy of at least a few forkfuls or spoonfuls which makes the choices particularly painful. The catfish strips once delivered to the table are still available and everything it once was (signature mystery sauce included), it's just that you now have to order it by the pound (with two sides) as an entree.