Carbohydrates are a mix of carbon, oxygen and hydrogen. How these three elements, so integral to human life, have become demonized in the last few years is a mystery. But no more. It's time to eschew low-carb and no-carb diets. Put away your paleo cookbooks. Forget about fake sugar. Embrace the carbohydrate and celebrate these local bakeries that make the simple carb taste so good.
By Greg Elwell Photos Garett Fisbeck
Garett Fisbeck
Josey Sommers, of Backyard Bounty Bakery, boils bagels, Friday, Aug. 12, 2016.
Backyard Bounty Bakery
1235 SW Second St
405-397-5388
"Perfection cannot be rushed," says the website for Backyard Bounty Bakery. But those hungry for a great New York-style bagel better rush to order the day before, because the only way to guarantee delivery is to plan ahead. Backyard Bounty's bagels are the result of a two-day process, including a 24-hour proofing period to ensure greatness. The bagels are boiled before they're baked, giving each one that signature crust and chewy interior.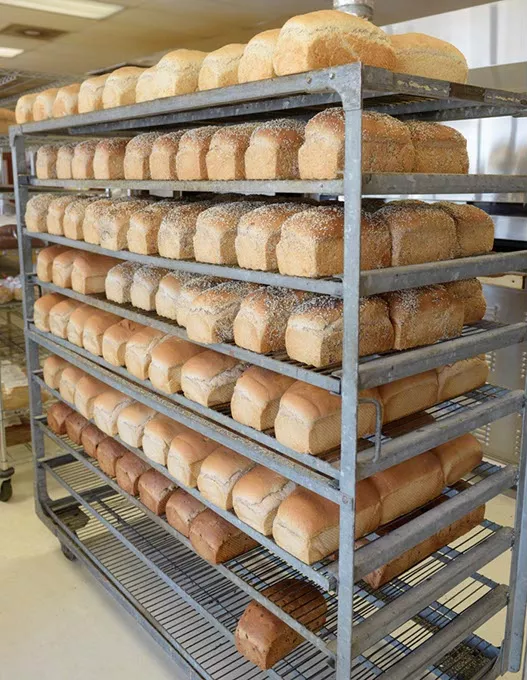 Garett Fisbeck
Fresh bread at Big Sky Bread in Oklahoma City, Thursday, Aug. 11, 2016.
Big Sky Bread Company
6606 N. Western Ave.
405-879-0330
Big Sky Bread is full of big flavors for bread lovers. Does it have to be spelled out? This company is not some challah-back girl. Even if someone is light oat cracked in the head, they need to do what's rye and recognize this local bakery is turning out some of the best bread in the metro. From spicy jalapeño cornbread loaves to the chewy, nutty pleasures of Mountain Bread, there's always a good reason to roll into Big Sky.
Garett Fisbeck
Donuts at Brown's Bakery in Oklahoma City, Thursday, Aug. 11, 2016.
Brown's Bakery
1100 N. Walker Ave.
405-232-0363
After talking it over with the dentist and looking at the X-rays, the problem is clear: Instead of one sweet tooth, you're plagued with an entire mouthful of sweet teeth. There's not a cure, per se, but here's some advice: Go to Brown's Bakery. Each day, the dedicated staff at Brown's makes mountains of doughnuts, muffins, cinnamon rolls, cakes, cookies and Danishes. And if you happen to have a savory tooth in there, the sausage rolls are tasty, too.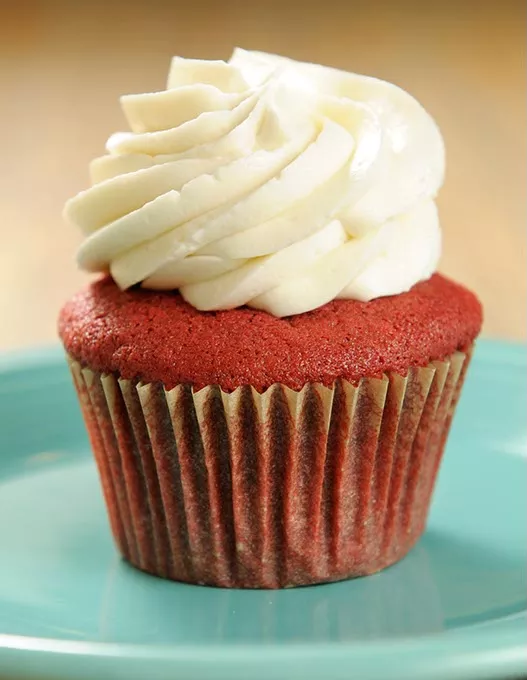 Garett Fisbeck
Red velvet cupcake at Crimson & Whipped Cream in Norman, Tuesday, July 21, 2015.
Crimson & Whipped Cream
331 White St., Norman
405-307-8990
It doesn't matter if they Boomer sooner or later; customers will always find time for the delectable desserts at Crimson & Whipped Cream. The baking schedule at this gourmet treat emporium changes daily, so make sure it's the right day to find a coconut cupcake or oatmeal cream pie before heading in. But if a fresh cookie isn't enough to power you through your schedule, Crimson & Whipped Cream also has a pretty tasty coffee bar.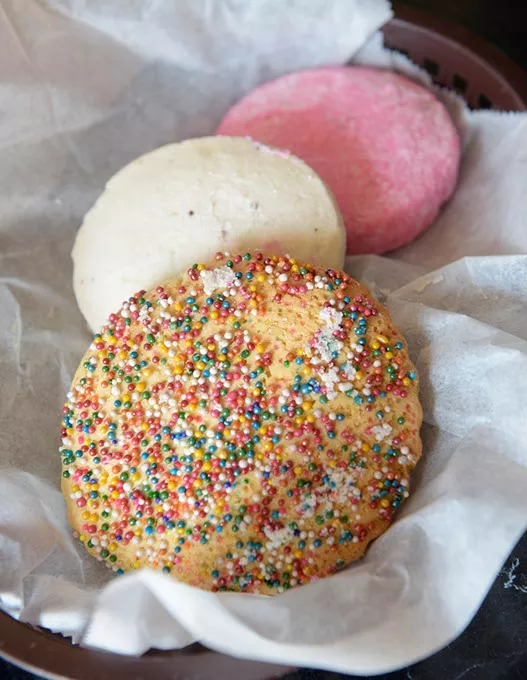 Garett Fisbeck
Pastries at La Ouxaquena Bakery in Oklahoma City, Thursday, Aug. 11, 2016.
La Oaxaqueña Bakery
741 SW 29th St.
405-635-0442
Pan dulce literally means "sweet bread," and it's a daily delicacy in Mexico. Though it might not be quite as sticky sweet as some baked goods in the U.S., pan dulce at La Oaxaqueña Bakery in Oklahoma City is irresistible. Choose from shell-shaped conchas, "little pigs" called cochinitos and orejas that look like ears, but definitely save room for a churro. Or stray to the restaurant side of La Oaxaqueña and eat one of the best tacos in town.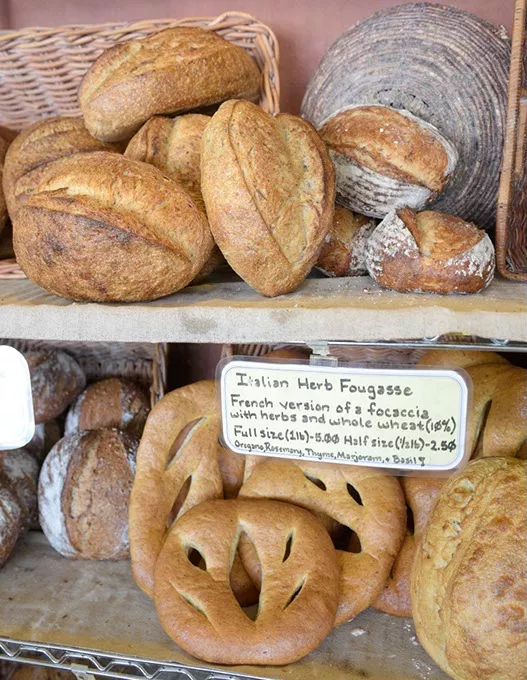 Garett Fisbeck
Fresh bread at Prairie Thunder Baking Company in Oklahoma City, Thursday, Aug. 11, 2016.
Prairie Thunder Baking Company
1114 N. Classen Drive
405-602-2922
Is that thunder rumbling across the dusty Oklahoma plains? Could a storm finally be on the way to quench the state's drought? No, it's just the sound of hungry stomachs stampeding toward Prairie Thunder in Midtown for one of the bakery's signature breads. Always changing, but always delicious, its boules, baguettes and loaves are the result of bakers who start early to make OKC's doughy dreams come true.
Garett Fisbeck
Muffins at Quoc Bao Bakery in Oklahoma City, Thursday, Aug. 11, 2016.
Quoc Bao Bakery
2501 N. Classen Blvd.
405-760-6322
Man cannot live by bread alone — people won't put up with a bread-only diet for long. But man can absolutely live by Quoc Bao Bakery alone, or even with a roommate. Quoc Bao can handle any meal. Fresh, hot doughnuts and muffins for breakfast, followed by delightful banh mi sandwiches for lunch (Buy three, get one free!) and crisp, delicate fried eggrolls for dinner. And anyone with an extra banh mi won't be alone for long.