In honor of Independence Day, let's take a look at seven dishes that trace their origins to the United States: chicken-fried steak, s'mores, chocolate chip cookies, meatloaf, gumbo, Buffalo wings and apple pie. These seven eateries will satisfy your craving to indulge in America.
by Jacob Threadgill | Photos Gazette / File and provided
Jimmy's Round-Up Cafe & Fried Pies
1301 SW 59th St.
jimmysroundupcafe.com
405-685-1177
Perhaps no American dish is beyond reproach in Oklahoma quite like the chicken-fried steak. There is certainly no lack of places to get the dish throughout the state, but not many offer a chicken-fried steak as fresh and as large as owner Jimmy Collins' restaurant. While you're there, get some of his famous massive yeast rolls with cinnamon butter that bring people from three states over.
Benvenuti's Ristorante
105 W. Main St., Norman
benvenutisristorante.com
405-310-5271
The Girl Scouts of America published the first s'more recipe in 1927, and it has become a campfire tradition and, arguably, the best Pop-Tart flavor. In addition to providing some of the area's best Italian food, Norman's Benvenuti's Ristorante offers the s'mores pot de crème, which features a creamy chocolate custard, brûlée marshmallow cream and a house-made graham cracker.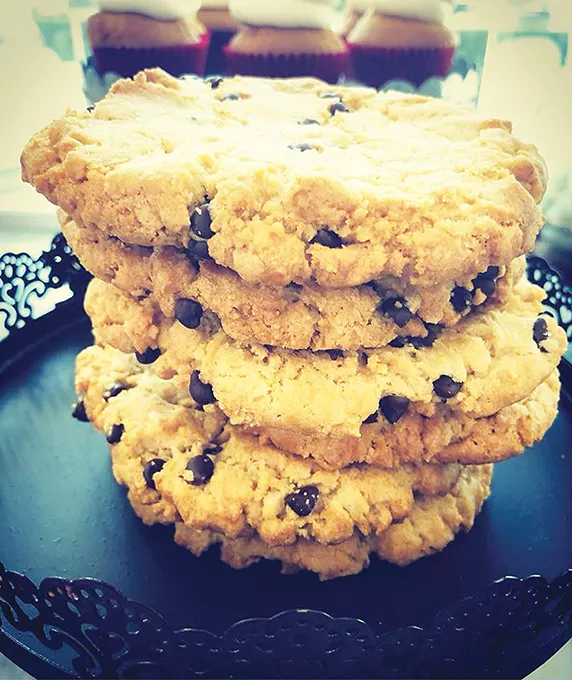 Green Goodies
5840 N. Classen Blvd.
greengoodiesokc.com
405-842-2288
Chef Ruth Graves Wakefield invented the chocolate chip cookie at the Toll House Inn in Whitman, Massachusetts, around 1938, and the world has been better for it. Insider named Green Goodies' classic version the best chocolate cookie in the state. It also offers gluten-free, vegan and cookie cake versions of its famous chocolate cookie.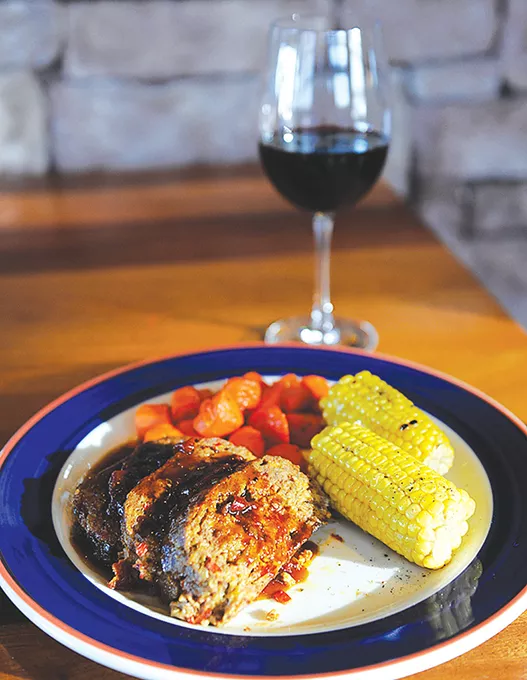 Redrock Canyon Grill
9221 Lake Hefner Parkway
redrockcanyongrill.com
405-749-1995
In the 1870s, meatloaf began — believe it or not — as a breakfast item, but it didn't really begin to take hold in American diets until the Great Depression when the need to stretch protein by adding breadcrumbs became paramount. Thank goodness meatloaf has developed over the years to include a variety of meats and flavors, like Redrock's Persimmon Hill meatloaf with fire-roasted tomato brown sauce, mashed red potatoes and sweet glazed carrots.
Da Gumboman food truck
Mobile
facebook.com/dagumboman
405-361-1315
The earliest documented gumbo recipe was published after the turn of the 19th century and highlights the melting pot of Louisiana. New Orleans native Joseph Darbon serves three varieties: chicken and andouille sausage; chicken, shrimp and sausage; and gumbo No. 3 (pictured) with all of the proteins, including blue crabs. The truck also offers po'boys, Cajun pasta and fried catfish that can be smothered in crawfish étouffée.
Wing Supreme
3925 N. Lincoln Blvd.
wingsupreme.com
405-702-5464
The classic hot sauce and butter sauce now coating the Buffalo wing was introduced in Buffalo, New York's Anchor Bar in the early 1960s. The founding of Buffalo Wild Wings and Hooters in the early 1980s made it a bar classic, and Domino's added it to the menu in 1994. The craze elevated chicken wings to one of the most expensive parts of the bird. In addition to the classic hot variety, Wing Supreme offers 18 flavors, including its sweet and spicy honey love.
ND Foods
2632 W. Britton Road
405-840-9364
The idea of "American as apple pie" is somewhat apocryphal because British, Dutch and Swedish settlers brought it to the country, but it became a symbol of American prosperity and national pride in the 19th and 20th centuries. ND Foods is a comforting deli that even offers an opportunity to shop for antiques while you're there. Don't miss the apple pie with a stellar crust, which is improved with a scoop of ice cream.